This is a placeholder text
Group text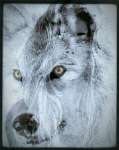 by Fantom76 on 16 July 2018 - 03:07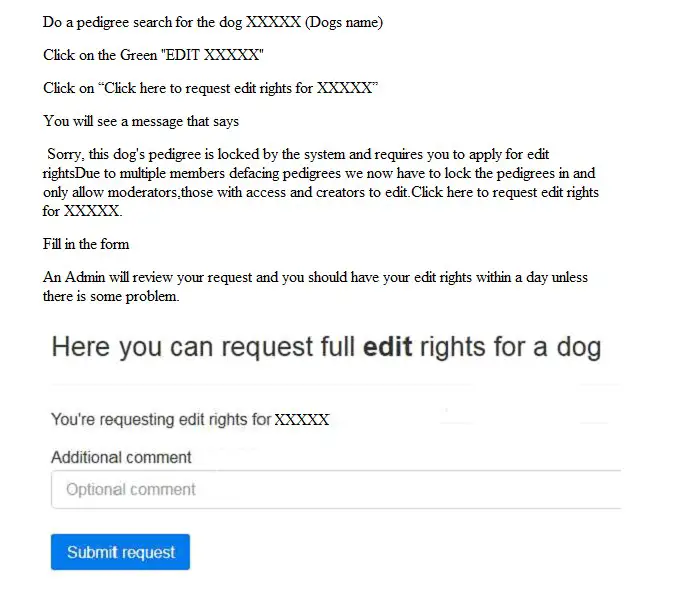 When you ask for Edit Rights these are the rules you must follow

1.You must provide a reason for needing edit rights. If no reason is entered you will not be granted edit rights.
2. If there already is a photo which was entered by a different member, you must provide a reason for needing to change it.
3. If you ask for and are given Edit Rights but make no changes, Edit Rights will be denied the next time that you request them
4. Edit Rights are given to fill in correct information Breed Book and Registration, etc. that is missing not to just have your name there.
5. There is nothing in PDB, that actually shows who owns the dog, just the first member to enter the dog and the last person to ask for edit rights.
6. Do not use Edit Rights to alert an admin to a problem or error in the pedigree.   You should contact a Pedigree Admin for this
7.  If you receive Edit Rights if a Admin works on a dog Edit Rights are removed so need to ask for them again.
GSDHeritage  - all breeds - Specialty is AKC dogs and White Shepherds/ Berger Blanc Suisse
Fantom76 - all breeds - Specialty is foreign registered dogs
by GSDHeritage on 22 November 2018 - 15:11
Bump
---
---
Contact information
Disclaimer
Privacy Statement
Copyright Information
Terms of Service
Cookie policy
↑ Back to top