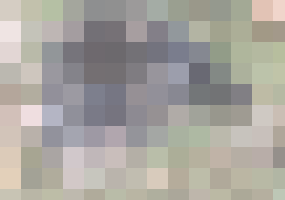 This is a placeholder text
Group text
by bunsan on 25 December 2019 - 03:12
Dear All,

I would like to share a story if buying a Doberman from a Serbian guy name Sakac Nandor. He sold me a Doberman with price if 1600 Euro including shipping fee to Cambodia, I know the price is cheap, but that seller told me he has a friend travel to my country and his friend can carry the dog to me for free of charge as his personal dog. But after I paid him full, he said his friend cancelled the trip and could not carry the dog to me. So he ask me to pay more for shipping fee around 1200 Euro more, for this case I don't agree, so I cancelled the buying process and suppose he will return me back money at least 50% - 60%, buy until now he never reply my message. So everyone, please be careful with this guy, he is not reliable person. I have all screenshot about my communication with that guy and the receipt of the payment.

by mrdarcy on 25 December 2019 - 05:12
Hi Bunson, can you tell me if this person is a member here, what name they go by here and was the dog advertised here? thanks.
by Ban3435 on 28 January 2020 - 09:01
I have to agree with you , I have had bad experiences with Serbian breeders . I have bought 3 dogs from 3 from Serbia and everyone of them lied , 2 of them I never got papers on and one dog I never got the dog or money back ! My best advise is stay away from dogs advertised in Serbia,
by mike817 on 29 January 2020 - 08:01
I will say I have had Good, Bad and of course Ugly with the Serbians, Ill also say the same about dogs bought right here in the States and probably the same avg of experiences! Do your homework and you can find out who's who in any country!!
---
---
Contact information
Disclaimer
Privacy Statement
Copyright Information
Terms of Service
Cookie policy
↑ Back to top