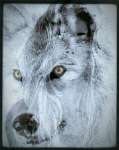 by Fantom76 on 08 November 2018 - 21:11
Have you ever entered a dog and then later checked and it was not in the database?
The reason is probably that you did not enter enough information and an admin deleted the dog. I look up information for a lot of dogs, but after awhile, I get tired and cranky and I just delete them. We post the admin rules for entering a dog every couple of days. If you do not have the necessary information, your dog may be deleted. We also post that since 01/01/2017, that we will be deleting these dogs, so if you find that your dog has been deleted, please review the requirements and re-enter the dog with the required information.
http://www.pedigreedatabase.com/community.read?post=913501-admins-are-now-enforcing-rules-for-entering-dogs-in-pdb
by GSDHeritage on 17 November 2018 - 15:11
Bump
---
---
Contact information
Disclaimer
Privacy Statement
Copyright Information
Terms of Service
Cookie policy
↑ Back to top