This is a placeholder text
Group text
by bladeedge on 16 September 2022 - 13:09
Hi was my dog deleted. I being looking and can't find him here any more .
Fero trainer dog team FCI.his pedigree .
Thanks

by mrdarcy on 16 September 2022 - 14:09
by bladeedge on 16 September 2022 - 14:09
Sent you one too
by Mike Delaney on 16 September 2022 - 15:09
I think some of mine got deleted as I probably entered them before their AKC paperwork was in.
by GSDHeritage on 16 September 2022 - 15:09
by bladeedge on 17 September 2022 - 12:09
Gsd . You deleted my dog .
Fero trainer dog team FCI.he had a reg number and a date of birth .

I also have a female .
Gem trainer dog team
With the same details
Reg number and Date of birth
And apparently she's ok . makes no sense .Mr Darcy said you deleted it because it was an advertisement . that's not true because the dog is an import 1 from Poland the other is Slovakia both imported to Ireland .so the name has nothing to do with me for advertising it's there kennel name . Pedigree name.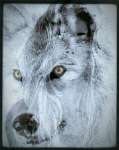 by Fantom76 on 17 September 2022 - 13:09
Would be nice to have your dogs name.
by bladeedge on 17 September 2022 - 13:09
Fero trainer dog team FCI
I put it in my last 2 post
Thanks

by mrdarcy on 17 September 2022 - 15:09
I did not say who deleted it and I did not say it was an advert said it looked like an advert, slight difference
by bladeedge on 17 September 2022 - 15:09
Mrdarcy my apologies for the miss wording .
Regards Matthew
---
---
Contact information
Disclaimer
Privacy Statement
Copyright Information
Terms of Service
Cookie policy
↑ Back to top