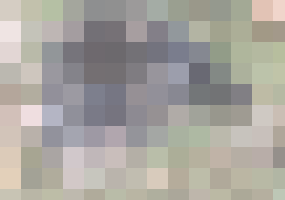 This is a placeholder text
Group text
by tmccoy82 on 20 April 2021 - 20:04
I do not know exactly. Much of this has been somewhat unclear. I believe that the first litter was ill immediately, with possibly 50% dying within the first week. The second litter was robust initially, with it 2 of 6 passing away several days to a week after birth. The litters were born 1 week apart.

by kitkat3478 on 21 April 2021 - 05:04
COULD BE CANINE HERPES VIRUS. I BEEN READING ABOUT AN AWFUL LOT OF PUPS BEING LOST TO THAT LATELY, or could be just low blood sugar in pups.

by Sunsilver on 21 April 2021 - 10:04
Yeah, I mentioned herpes upstream...

by charlie319 on 21 April 2021 - 14:04
How old were the dams???
Older bitches can bear, but have to be heavily managed and supervised.

I'm curious to see what might have caused such a die off.

by Rivalt Kennels on 22 April 2021 - 11:04
As a breeder who has seen this before, typically there is something wrong with the puppy. It could be a virus, but it could be bacteria, or even some unseen organ problems. I always treat aggressively as soon as I see this, giving fluids, increasing the heat to 104 degrees in the box, and giving antibiotics. You don't have time to wait and see with puppies. If it's just one puppy I'd suspect a problem with the puppy's internal systems, or a bacterial infection. If it's more than one or the whole litter, bacteria could still be the cause, but viral begins to look more likely. Often times you will lose the puppy no matter what, but you should try to do everything in your power because you might just be able to help them beat it, but time is of the essence. Always weigh your puppies and if you don't see any gains or they are losing weight you must act quickly. By the time they start looking weak it is hard to bring them back around.
by darrell13VZ on 24 May 2021 - 01:05
tmccoy82, I would ask a breeder questions related to what did they were giving as a meal, and maybe about medicaments that they were giving to a pet. Before I've decided to get a puppy in our family, I've read a lot of useful articles like this one ( over here: https://www.stephilareine.com/2020/12/how-to-prepare-your-home-for-a-puppy.html ). It explains different types of problems that may occur with your potential puppy, and how you should react.
by MajicForest on 26 May 2021 - 06:05
both bitches should be tested for Canine Herbes Virus, if they are positive any producing canine of the property should be tested. The USA does not allow the vaccine, but it can be obtained. There is a treatment for it. Deceased puppies should have a neocropsy down looking for lesions in the lunges liver etc. Treatment should start immediately for the puppies in a litter.
I would be happy to share more information
---
---
Contact information
Disclaimer
Privacy Statement
Copyright Information
Terms of Service
Cookie policy
↑ Back to top