This is a placeholder text
Group text
by MajicForest on 10 June 2021 - 18:06
has anyone with knowledge and pictures started a facebook page about the issues? The get lots of attention.
I almost purchased one of her pups a couple of years ago. She talks a good talk

by kitkat3478 on 11 June 2021 - 05:06
I found the person giving the tour to be equally, if not more guilty of the conditions there. she obviously did not have a problem slobbing it up herself there for months, pointing out several dogs that she herself owned and left in them conditions for months. as she walked around narrating, she also named several others who had dogs there. shame on them also if they knew thats how their dogs were being kept and shame on them if they didn t know. It was obvious not one dog there meant anything more then a dollar to all involved.
and after a few trips around the yard and a, well Judy won t do this, and Judy won t pay for that, she brings us into the house where the one doing all the talking also lived. what, did she have 2 broken arms that she could not pick up a little bit, she wanted to show uneaten food and walk over garbage she so nicely pointed out while trying to insult judy. i couldn t help but notice her almost choke on the words that this was where her room also was. she sounded to be not that old, I m sure much younger then Judy. if she was there to help, she sure didn t get much of that done now did she. I said she ought to feel pretty ashamed of herself also, as well as anyone and everyone else who has dogs left there like that. not only that they would leave dogs in them conditions but to leave them with someone in a wheel chair.
i said if she lived anywhere near me, i would go and help her as much as i could. i m sure she has helped many a person in her day with dogs, it would just seem like there should be someone willing to help a friend in a time of need.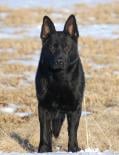 by Jenni78 on 14 June 2021 - 11:06
You're right about whomever doing the filming being as guilty or more guilty.

However, MANY have genuinely tried to help Judy over the years and gotten nowhere in making any lasting improvements for the sake of the dogs.

by AngelicDevil11 on 26 June 2021 - 00:06
Now the issue is Chris and Kelly (Kelley?) Woodall. (Shepherds on the Ridge)

Their facebook page was deleted as was their website now, but screen shots were taken first of both, including their new 'DDR Preservation Project' that they are doing with Judy's dogs. They have a ton of dogs themselves (shepherds and Malinois).

A recent puppy buyer said she was hesitant to say anything for being judged on buying a puppy, but when she went to pick up the puppy it was 4lbs (german shepherd) and a bag of bones. He apparently had over 72+ dogs on the property after getting Judy's dogs, then is housing them 3+ to a kennel and others just living in the same wire kennels they were pulled from Judy's with. Moved from one hoarder puppy mill to another.

He also calls himself a trainer, but there have been complaints about people getting their dogs back underweight, with ears ripped off, having become aggressive and not having learned a thing.

by AngelicDevil11 on 26 June 2021 - 00:06
FB page update

5 hours ago:
Time for an update.
There is SO much material, it's almost too much to take in on one post.

I'm doing this one from memory, but want to answer as many questions as possible, so might be a few different posts.
ONE MONTH AGO... (its been that long..) Lacey Ford made the now infamous videos and photos, and Phoney Maloney forged her latest campaign with Chris/Kelly Woodall, and the rest is history.

(I now officially dub them "Chrudelly" aka CHRis/jUDy/kELLY).

One month ago.. after the videos, statements, photos, and witness accounts were shoved in the face of the Harrison county Sheriff's office, a reluctant deputy was FINALLY dispatched to the scene. That deputy is in one of the may videos... he was reported to have said how much WORSE it was than any of them previously had thought.

That evening, Judy/Judith Malone returned home, (as she was tipped off), and immediately started Chris (and his 'driver') on his way over to start hauling the dogs off the property.

The sheriff apparently was well aware of this, as they purportedly stopped one of the vehicles as it left the area full of dogs early that Sunday.

Thanks to all of the good people of the world that this was shared with via social media, there was an investigation opened, and is still open, although after one month, not much has seemingly been done.

We know that Chris moved or had moved, more than two, possibly three more loads of these sick animals, six or so hours away to his own home in Jonesboro, Arkansas.

Chris proudly boasted of his accomplishment publicly on another DDR dog group, and promptly shut off the commenting after the conversation did not go much in his favor. (I have meticulously screenshot that post in most of its entirety, and it is now a file in this group, if you would like to read it.)

In the days that followed, as the outrage over the conditions of these animals was shared across the globe, Judy did her standard tactic of hiding under her rock, and ignoring all people that wanted to hear her explanation (there has been none, as, of course, she is NEVER at fault and is ALWAYS the victim.)

Meanwhile, the entity now known as 'Chrudelly" started up their machine, and the greed started flowing.
We know that most all of these sick, filthy, sad dogs were dragged away, most in the same disgusting crates they were sitting in previously, to a different hell, hours away, with less resources than ever.

NOT ONCE has ANY proof of ANY care been shared publicly, just a bunch of hot air and excuses as to their condition, physically and mentally.

Over the weeks, information was shared privately, in small bits, by many different sources, as to the abysmal conditions and utter lack of resources that "Chrudelly" was unable to provide.

We now know that some of these dogs have been farmed out/sneaked off to certain 'golden' spots for future use as???? who knows..
We know that most are quite sick, in awful condition despite the lies, and mentally unable to live as normal animals.

SIX animals were removed/rehomed/returned from Indiana, where Lacey fled to from Texas with 17 of the animals. Of those SIX animals, not ONE was healthy/normal/without serious physical damage/mental issues as a result of its incarceration at the hell-hole.
One animal DIED as a direct result of its utter lack of care at the hell-hole.. it is suspected that more died elsewhere.

There is NO WAY that ANY of those dogs have no lasting issues from their time in hell.. (even the ONE dog that was there only weeks has health issues stemming from the horrid conditions.)

We know that Malone did not leave, at least not for long, if at all, and has been sitting in the rotting filth that was once a house and 4 acres full of DDR german shepherds.

There was absolutely help/resources sent by many to help her with her mess inside, and we KNOW she refused all help/turned these public resources away. She instead chooses to LIVE in that filth, hiding from all that seek the answers, avoiding all contact, and hoping beyond all hope that all of you will FORGET about this disaster and just go away.

NOT THIS TIME, phoney maloney!!!

Thanks to many MANY MANY people all working together, this will never rest, and will NEVER EVER HAPPEN AGAIN.
NO MORE DOGS WILL DIE there as a result of her being able to hide the horrid truth again!

We believe there to be maybe 5 or so animals, possibly, still there, but hope that with public and social pressure/outcry, and outrage, they ALL will leave the hell hole and never again will another living creature ever set foot there again.

This is far from over, and until EVERY animal is accounted for and it is known what has happened to each and every one, we ALL need to remain vigilant and keep eyes open... "Chrudelly" cannot flourish without support.

It is up to us ALL to NOT support anything that feeds the machine money/resources/fame...
IT IS WORKING... you have all absolutely MADE A DIFFERENCE!
I encourage you to share, share,share, and KEEP IT UP!!!

Details and specifics will be forthcoming, especially about our current focus, which is the Arkansas arm of "Chrudelly", and its honeymoon that is about to be over!

----
If you are on facebook look up the group DDR German Shepherd HELL-STOP THE HOARDING for more updates, screenshots, testimonies and proof.

---
---
Contact information
Disclaimer
Privacy Statement
Copyright Information
Terms of Service
Cookie policy
↑ Back to top