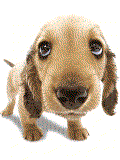 by GSD Admin on 05 August 2015 - 00:08
The PDFs aren't up, yet.

by boxer247 on 05 August 2015 - 02:08
I sure miss them.

by daninicole on 05 August 2015 - 05:08
suck

by daninicole on 05 August 2015 - 05:08
The classifieds are NOT scrolling and gives no option to scroll through them. This is ridiculous.
by hexe on 05 August 2015 - 06:08
Wow, daninicole, nice of you to do a fly-by, like a seagull, just so you can crap on the site revisions...remind me again how much we each are paying for a subscription here?

Oh, that's right--ZERO.

If you're having a problem with the classifieds, there's at least twenty other ways you could have expressed that information more politely.
by Schaeferhund1 on 05 August 2015 - 11:08
I figured out how to keep the selection of my breed even when I open a new window!

I had kept looking at the prominently displayed 'Switch Breed' button on the left, top under "Main Areas", and that didn't do.

To make a lasting selection, I went back to the start page, and under 'Pedigrees' are three small print tabs, one of them 'Select your breeds'. Took me to a list of all breeds in blue tabs. Click on chosen tab, save, and, voila! German Shepherd appeared on the right hand under 'Your breeds'.

I had been confused by seeing the large 'Switch Breed' button on the left always prominently visible whereas the 'Select your Breeds' is on the start page. 'Your breeds' on the right has a button to 'Edit List' and that takes you to the "Select Your Breed' page as well. At least for me, having a "Select Your Breed" button displayed on the right would have been easier. But maybe I am the only one who didn't figure it out right away.

Sit down, notice all tabs, play and explore...


by Western Rider on 05 August 2015 - 14:08
Schaeferhund1 you sound like me. I have had things that I could not find, asked and it was something right in front of me just had a Title that I did not expect.
For PDF's for now you can still go to http://old.pedigreedatabase.com to get them. Just did it yesterday

by Oli on 05 August 2015 - 20:08
@Schaeferhund1 good point. I put a notice in the switch breed page, for regular users. Pointing out the "edit list" function.


by vk4gsd on 05 August 2015 - 20:08
Is there a go to top/bottom button available to save scrolling long pages? Just asking, great job guys.
by andythedogmanaz on 06 August 2015 - 00:08
how do i look up a dog now?????
---
---
Contact information
Disclaimer
Privacy Statement
Copyright Information
Terms of Service
Cookie policy
↑ Back to top