This is a placeholder text
Group text
by Pirschgang on 06 July 2022 - 17:07
It also has to do with the fact that puppies from podium dogs sell better than puppies from non-podium dogs. Just the reality, for better or worse.
by GSCat on 06 July 2022 - 23:07
There are a lot of unadvertised puppies that don't have podium fathers that are sold for work. Those in the relevant industries go to specific kennels for them and still pay a pretty penny, especially for a trained dog, but the money is well spent for very high quality working dogs/puppies.

Example, police departments that need a trained dog now or very near future and send handler to the kennel for training with the dog so they learn to be a team. The dog is already trained and ready for certification with the handler as a team. A kennel like this has to have healthy, good quality dogs, great training, and stand behind both the dogs and training, or it will very quickly go out of business from both lack of purchases (word of mouth among departments) and lawsuits when things go wrong on the street.

Some of these kennels get their dogs sport titled, some only law enforcement certifications, etc.

I'd rather a police K9 have more law enforcement K9-type training and certifications than a sport title(s) in place of even one of the certifications. Work ability and execution is far more important than bragging rights of titles/pedigrees in serious situations.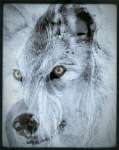 by Fantom76 on 07 July 2022 - 07:07
This is slightly off track, but while looking up data for a dog, a female by the name of Ulla vom Hammelsbacher Hof born
24.11.2013 , I realized that she had a litter every 6 months, bred to the same male Kalle vom Hammelsbacher Hof.
22.09.2015
30.03.2016
23.09.2016
Not much diversity in that kennel.



by charlie319 on 08 July 2022 - 13:07
The fact is that a kennel may be a pursuit of an ideal, but it still has to feed and service it's dogs. What I've noticed is that there are breeders who breed "commercial" litters, with bright, shinny and glittery pedigrees to sell. Generally, pretty dogs with ball drive and a temperament that anyone can handle it... and then every year or so, do one or two litters in pursuit of the ideal. Real aggression, social and stable temperament... A throwback to,when a sticking actually involved a stick...

Today, there are few dogs that have real aggression. That his that when one comes along that "wows" the judges they push him in the ratings. Even WL are a shade of what they were.
by duke1965 on 08 July 2022 - 13:07
charlie, there is more agression in the showlines today LOLOL
by bladeedge on 08 July 2022 - 16:07
Duke depending what you have .😉
by Bronxter on 17 July 2022 - 08:07
It becomes worse every year.....and when I ask for males without Fero, Asko, Karn, Gräfental who have a SV breeding licence....people will have a hard time to give me even one name of a male.
But most people don´t see the problem....telling me we have a huge population....yes sure....
Popular sire syndrom destroys too much and I don´t get the breeders or the breeding club, who allows this....

Studs should be limited for every male.

by BlackMalinois on 18 July 2022 - 05:07



Not only GSD !!!
---
---
Contact information
Disclaimer
Privacy Statement
Copyright Information
Terms of Service
Cookie policy
↑ Back to top