Main > I crossed by GSD with a wolf/dog cross. Am experiment in progress. (0 replies)
by
Abhay
on 01 April 2008 - 03:29
Here at "Abhay's Kennel", it is a veritable smorgasbord of Genetics. Below are just a few of the breedings we expect to produce outstanding offspring in all aspects. Keep in mind, these breedings are works in "Progress".
This is a breeding I made between a GSD/Wolf cross to a Primate. I am looking to produce "Jungle Gorilla Fighters"........I know how most don't approve of chaining or tethering, but will anyone loan me a Swivel for the monkey's lead?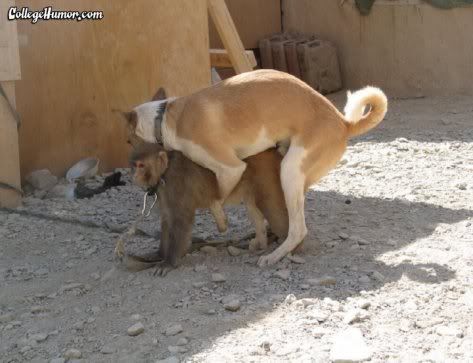 Here is a breeding that will be surefire bird dogs!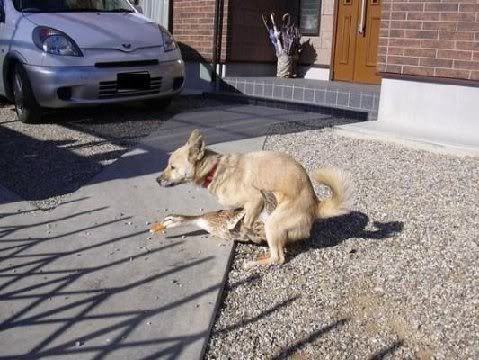 Accidental Breeding, will probably be Baaaaaaaaad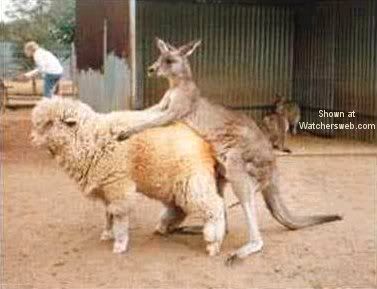 Breeding Blue Hunters, with leaping ability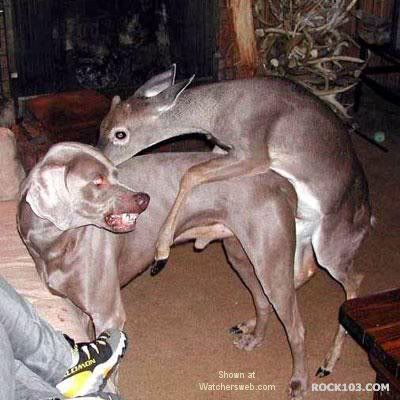 Last, but not least, the Studs below are available for the right $$$$$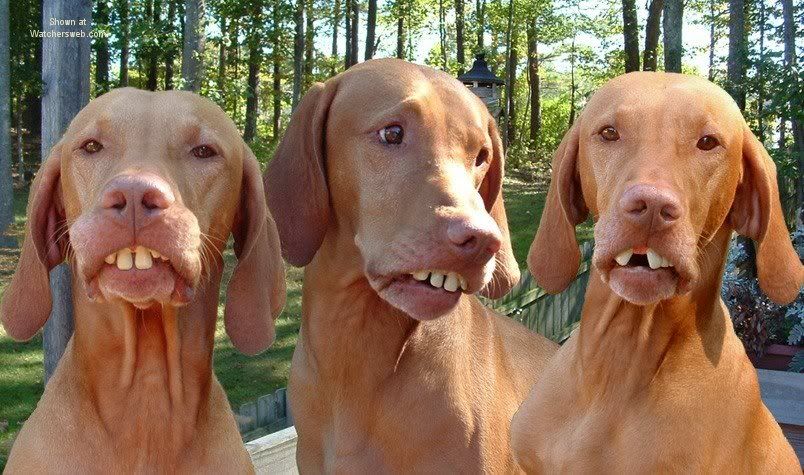 You must be logged in to reply to posts