by apple on 12 August 2020 - 16:08
I train with a handler who imported a very large KNPV Mal X who almost knocked out a decoy. The dog is not socially aggressive or dominant but has explosive prey drive. The KNPV handler who sold the dog would hit the dog with a rock on a stick and fried the dog with an e-collar and still had poor control. The current handler uses food and little to no compulsion and has made good progress getting the dog to settle and focus. The foundation was poor and the dog will be used as a stud dog.
by Hired Dog on 12 August 2020 - 17:08
Apple, perfect example of how some of these dogs need to and should be worked.

by BlackMalinois on 13 August 2020 - 07:08

Well well the internet www wizards K9 trainers who never certified any KNPV dog , or have done any decoy work in KNPV
what do they know ???, only the nasty things will be tell on this forum, come to Holland you will see they not all cruel animal abusers.


I put this topic about Duco 2 because , I will share first hand info from the 1st handler Rob Seegers,
not a discussion about some shit dog handlers in KNPV.


Fact is thousands KNPV dogs have been export to clean your streets because in US most have lack of
experience breeding good charactar dogs,

And another fact is I can find 10 good X malinois in KNPV for the real job easy , but I can,t find almost not any good GSD
because most of all have lost charactar, and courage, hardness ...well how will that come about ????

Have a nice day all good luck with this topic

by Hired Dog on 13 August 2020 - 08:08
BM, why are you so sensitive? You do this every time you post something and not everyone agrees with you, why?
This is the internet, people here post all kinds of crap and you need to have thick skin if you want to participate.
While its true that not that many people here have trained or titled a dog in the KNPV, it is also true that neither you nor anyone else there has worked the streets here, yes?

Also, what does a GSD have to do with what you posted? Why is it necessary to attack people who like different things?
I have been in the Malinois breed for ever, it is my preferred dog of choice when it comes to a WORKING animal, but, I would never own one as a pet.
Currently, I own and raise a GSD puppy and he is very good for what I want out of a dog at this stage of my life.
It gets tiring to come in here and see people jumping down people's throats over something that does not even deserve any attention. Your topic is great, I liked that dog, but, not everyone has to and some people have never experienced a dog like that, but, they have read a lot and want to show how much they "know"...let it go. Keep posting what you are passionate about and accept the fact that not everyone will feel the same as you about everything. Stay safe.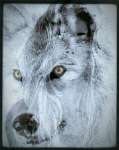 by Fantom76 on 13 August 2020 - 18:08
We can learn from others when we are willing to hear a diffrerent perspective
---
---
Contact information
Disclaimer
Privacy Statement
Copyright Information
Terms of Service
Cookie policy
↑ Back to top