by ggturner on 22 October 2017 - 21:10
His ears are up now.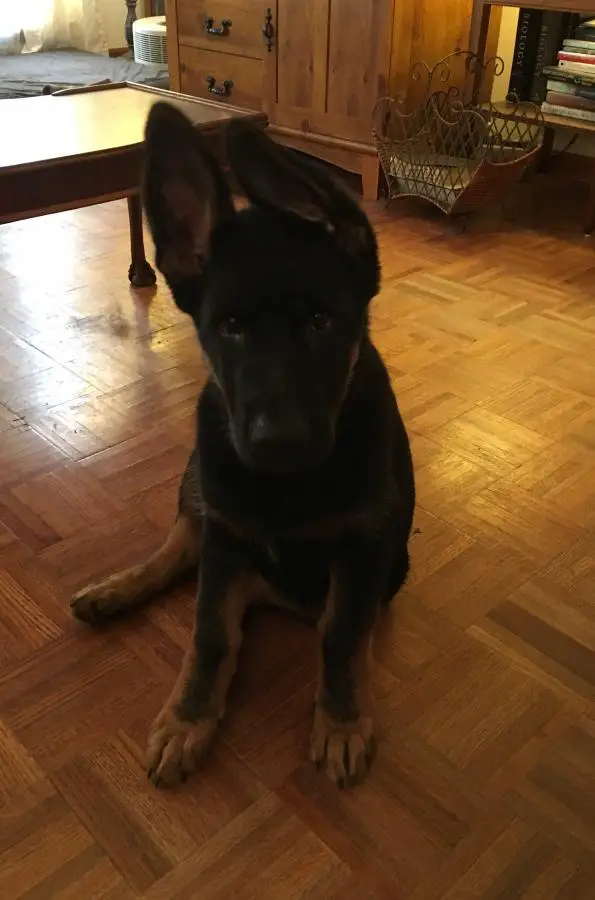 by ggturner on 22 October 2017 - 21:10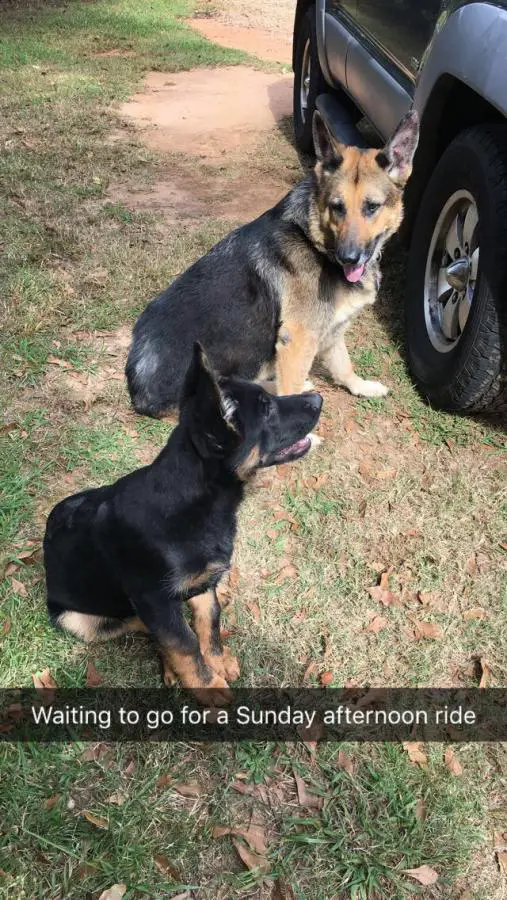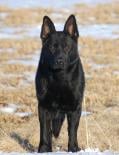 by Jenni78 on 23 October 2017 - 02:10
Beautiful pup and one of my favorite colors. Something about clean red feet on a really melanistic b&t ❤️

Best of luck with him.

As an aside, maybe verify the calcium content, as last time I called them they said the Zssential could be far far higher than advertised (like maybe twice that high due to varying ash content in multiple meat meals) but the trout and salmon was within safe limits, on average.
by hexe on 23 October 2017 - 04:10
Lovely little fellow. May you share many, many adventures together across many, many years.

And I'm so sorry about your 9 year old...it's a damn shame IBD shortened your journey together, but I'm sure you made sure he had the very best quality of life possible despite the disease, and helped him break free of it when that quality became elusive.

by Koots on 23 October 2017 - 18:10
Handsome fellow. I really like puppy pics with their ears flopped over top of their head, as in the second pic. Happy training!

by ggturner on 28 October 2017 - 15:10
Thanks, Koots.

Hexe: Thank you! IBD is awful and we did all that we could with the help of our vet ....he died peacefully but of course we miss him terribly!

Jenni78: thanks! He is very handsome and we love his colors. His sire is a deep red and black with a plush coat. His dam is solid black. His feet aren't really "clean" though. He has faint pencil markings on his toes and tar heels. Thanks for the information on zssentials.

by ggturner on 28 October 2017 - 16:10
His sire:
http://www.pedigreedatabase.com/german_shepherd_dog/dog.html?id=2320017-himmel-hoch-von-zorhaus
His dam is not listed on this site, but her sire is Kaden Von Zorhaus and her dam is Peterson's Georgianna of Louden.

by ggturner on 31 October 2017 - 17:10
Happy Halloween!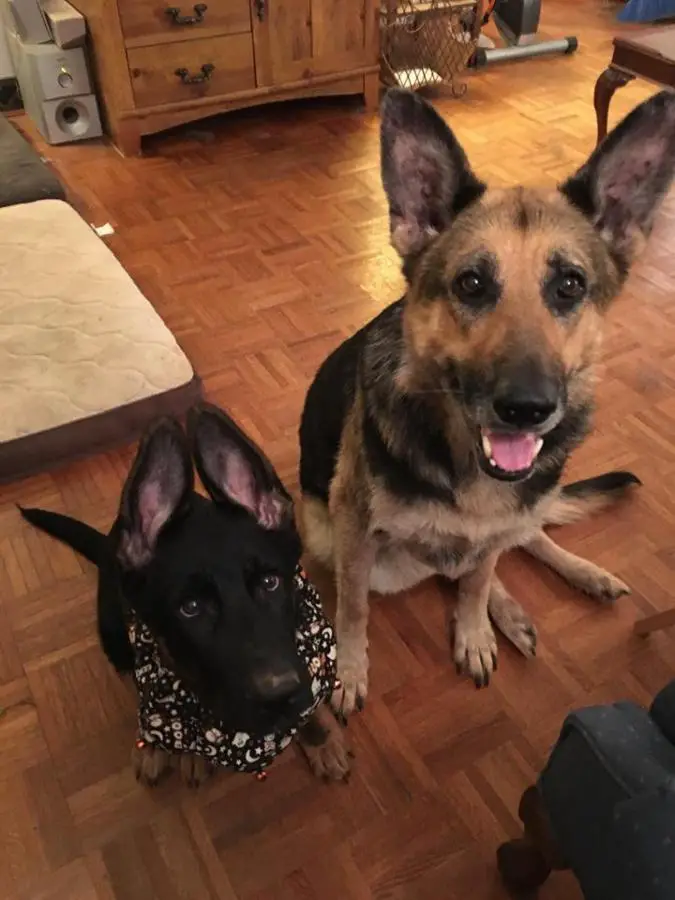 by Q Man on 01 November 2017 - 00:11
Beautiful pups...Happy Halloween...!

~Bob~

by ggturner on 18 November 2017 - 13:11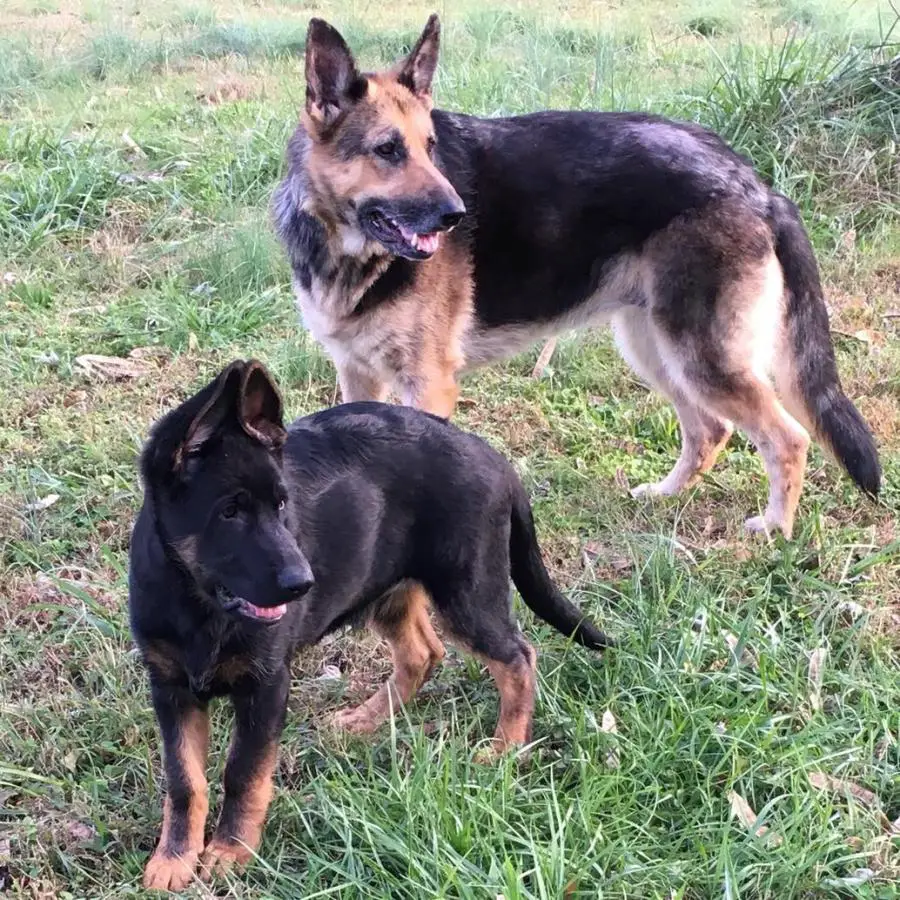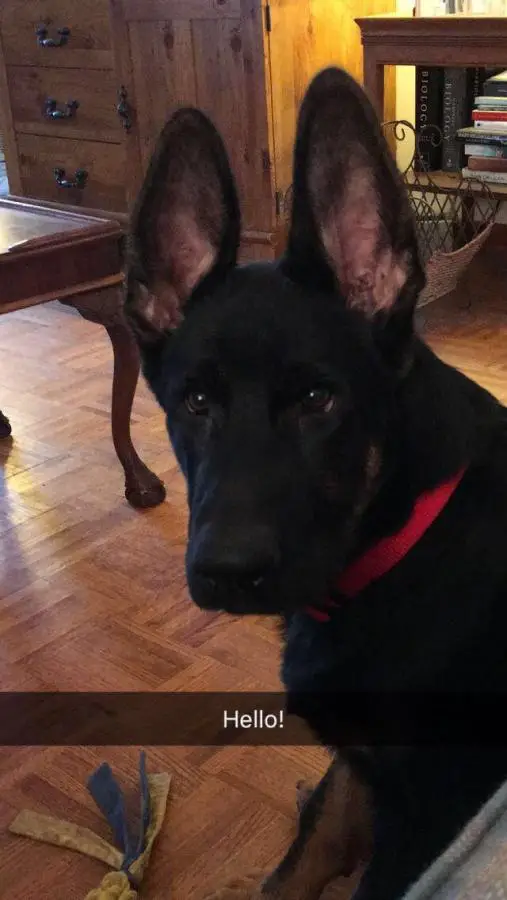 Duke is now 4 months old. Heidi (our 7 yr old) has been playing and running so hard with him that she now has inflammation in her knees (didn't help that Duke likes to run under her and in between her back legs). Our vet has put her on rimadyl and we have to limit her activity level.
You must be logged in to reply to posts
---
---
---
---
Contact information
Disclaimer
Privacy Statement
Copyright Information
Terms of Service
Cookie policy
↑ Back to top