Here is Little Bear
by
fawndallas
on 30 May 2012 - 21:33
He is one we are keeping. He does the 1st for everything; climbing out of welping box, eating mom's food, to bark, to "come" on command (hee hee; see my post in training section).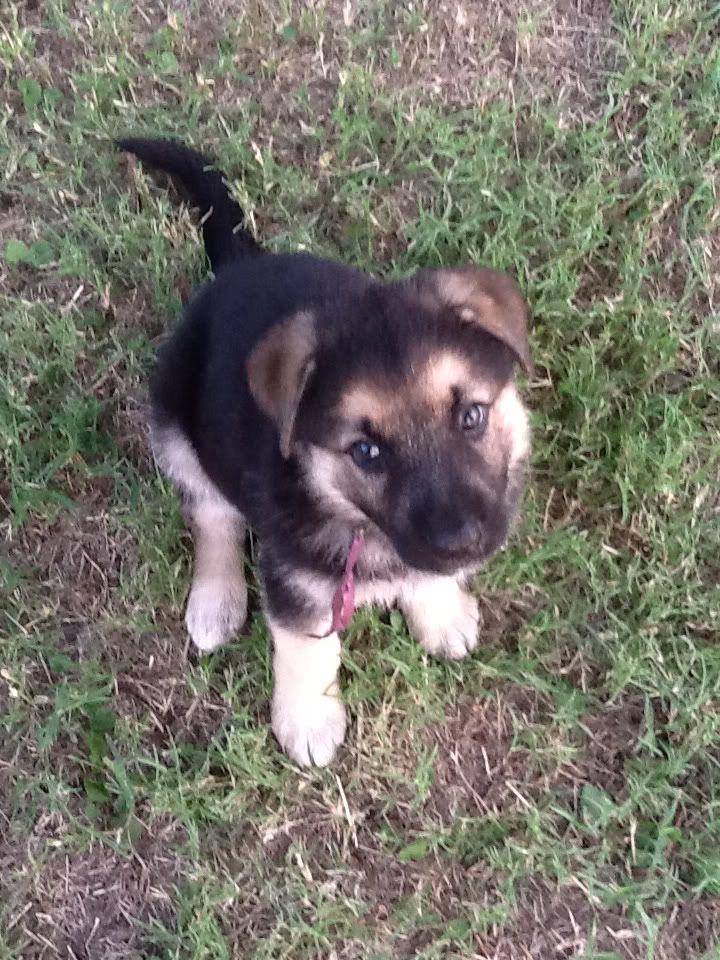 by
Berniemac
on 31 May 2012 - 13:27
He is adorable. I would want to keep him too.
by
DDRCzechFan
on 31 May 2012 - 13:42
Precious!

It never ceases to amaze me how sweet showlines look as puppies compaired to workingline puppies. All of my workingline puppies had a look of pure evil on their little faces, little demons they were! Your puppy here could melt someone's heart, mine would as soon as rip it out and eat it....

by
DDRCzechFan
on 31 May 2012 - 13:42
Duplicate post...not sure why it did that?
by
Abby Normal
on 31 May 2012 - 17:47
Now he is CUTE!
by
fawndallas
on 02 June 2012 - 14:16
I do not know. Here is my little heathen of the group. If it can be gotten into or distroyed, she is right there.
by
fawndallas
on 02 June 2012 - 14:16
Dup post
You must be logged in to reply to posts