German Shepherd Dog > Bicolour pups ..or not? (15 replies)
Bicolour pups ..or not?
by
greendarcy
on 09 May 2012 - 11:46
Hi,
I'm new to the forum so firstly... hello! I live in Wales, UK and have 4 dogs (3 rescues - border collie x jack russell [see avatar], staffie, staffie x whippet; and a 6 month old staffie x labrador pup), and have always been a great fan of the german shepherd breed. We've recently moved to a smallholding, so now we have the space at long last!
So, I'm hoping to buy a new longhaired puppy from a local breeder. They have all girls in solid black and what they are calling bicolour. The parents are a solid black bitch and a bicolour dog - but I'm unsure whether the father or puppies are actually bicolour as they have quite a bit of tan facial and chest markings, although there's some toe pencilling and no tan beyond the ears.
Yes, I realise there have been many bicolour threads before, so I do apologise if you're a bit bored with this topic.
The pup will be my first breeding bitch and I want to make sure that they are actually bicolour and not black and tan/gold. Yes, health is paramount to me, which is why I'm looking into this litter as their breeder is very experienced and reputable (working and agility lines). My absolute favourite GSD colours are bicolour and solid black, both of which I could like to ultimately breed, so I want to get my homework right before I plunge into the big decision!
I have posted some photos of the pups and their parents at the end of this post. So, can you please offer some feedback so I can make an informed choice...?
Thank you so very much for your help,
Samantha
~~~~~~~~~~~
As young pups...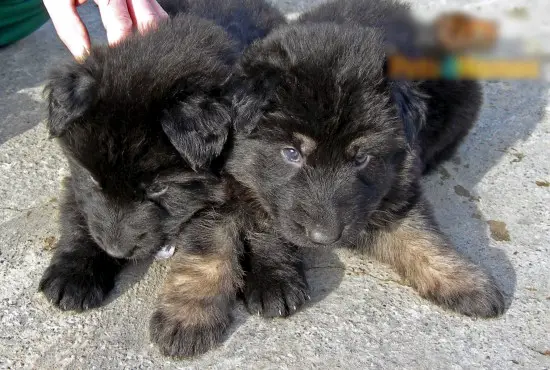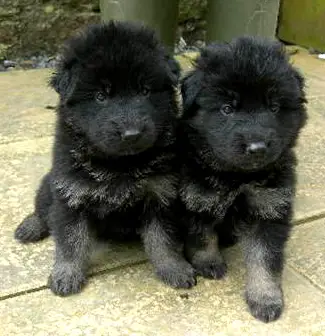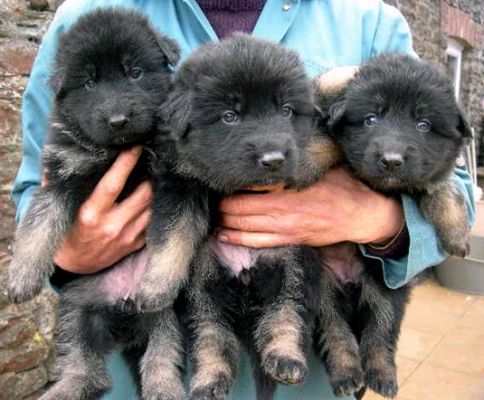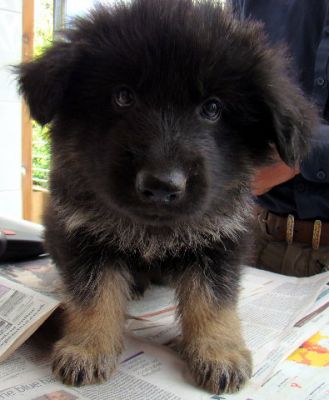 Now...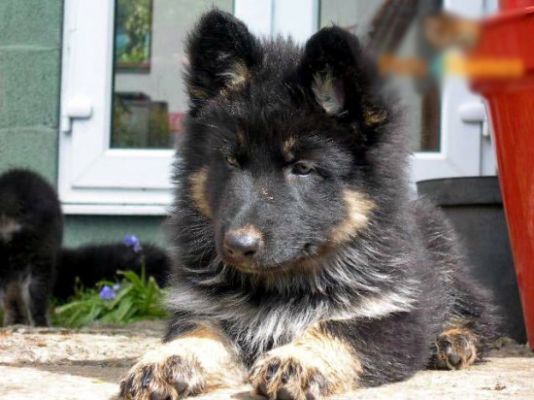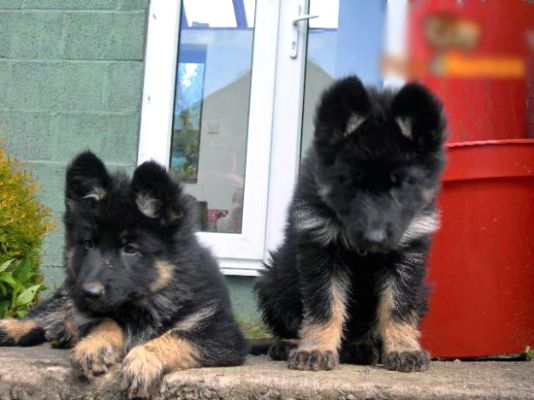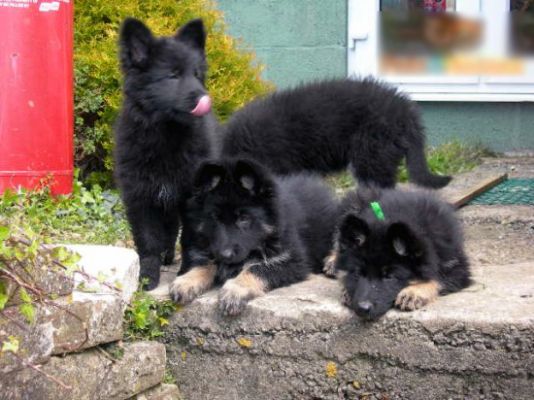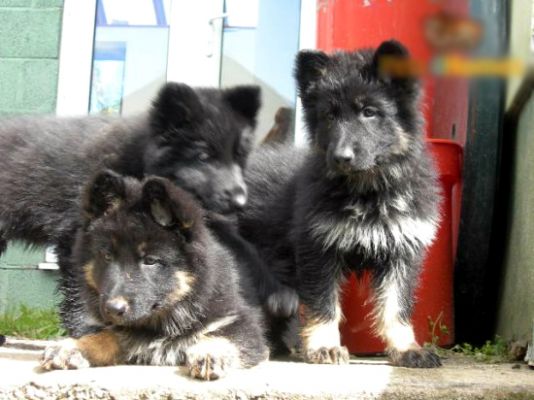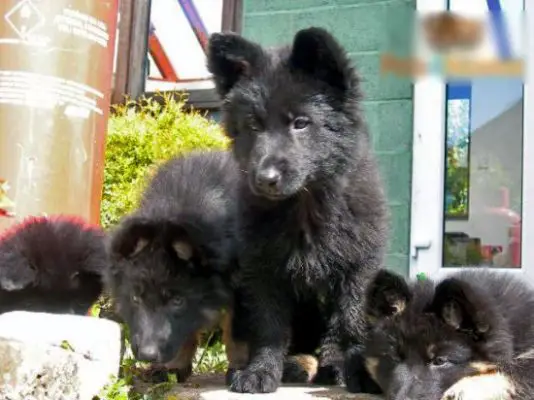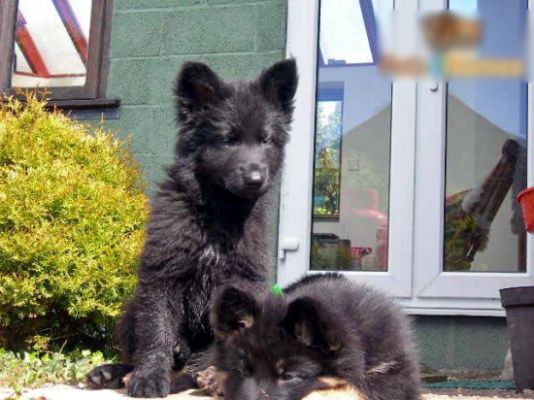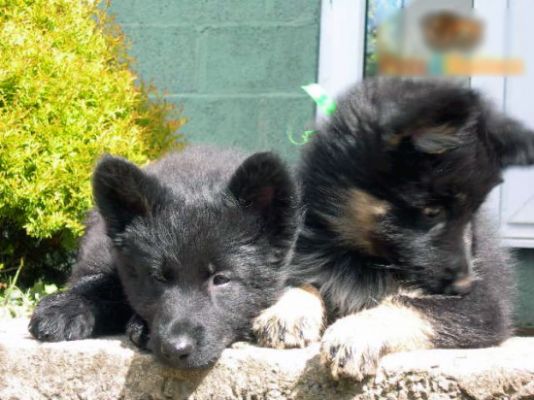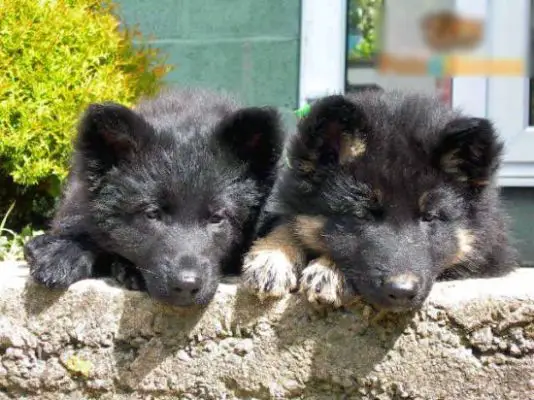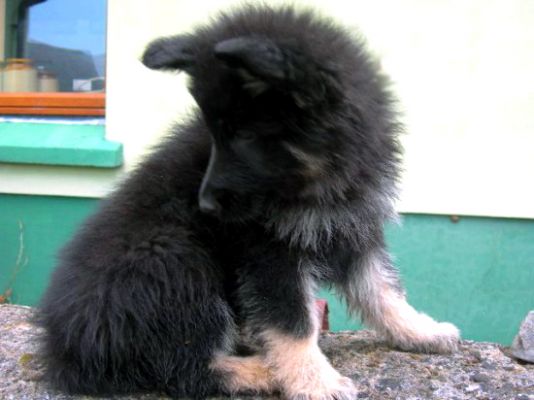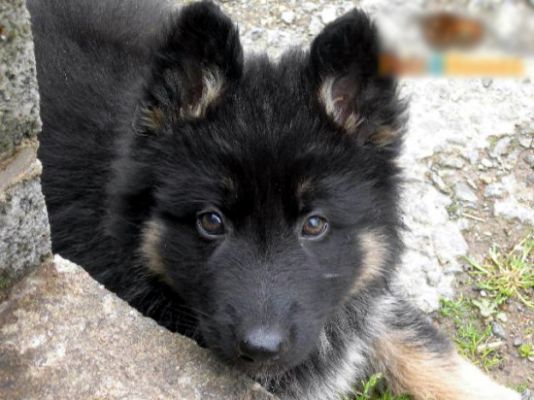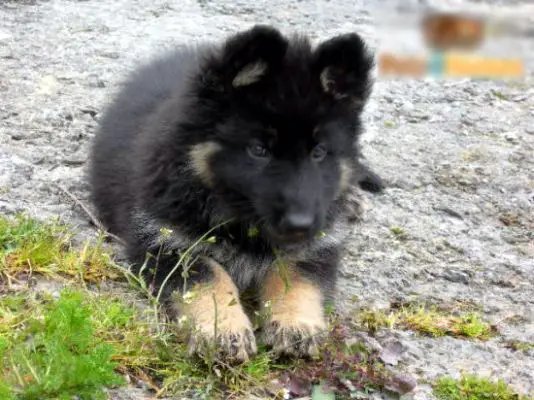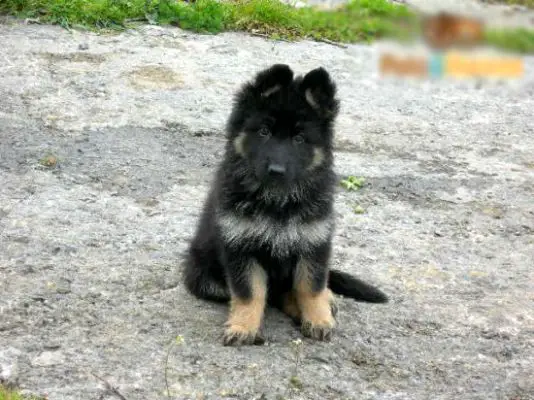 Dam & Sire...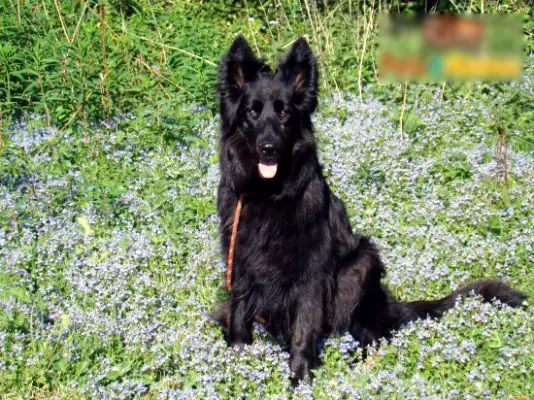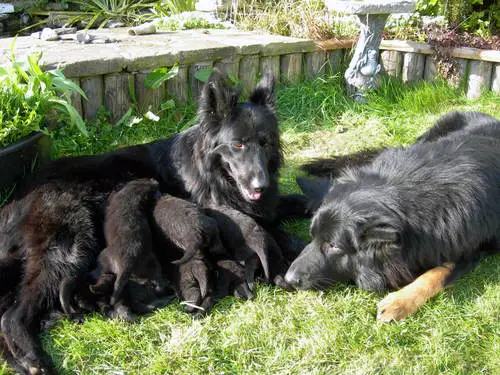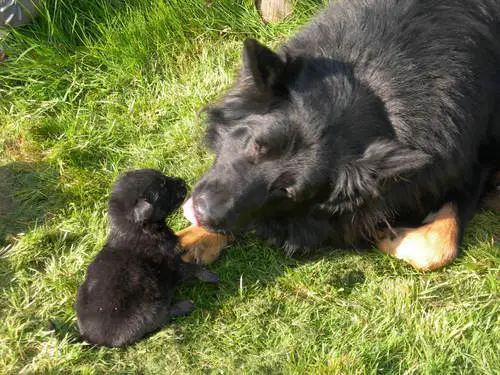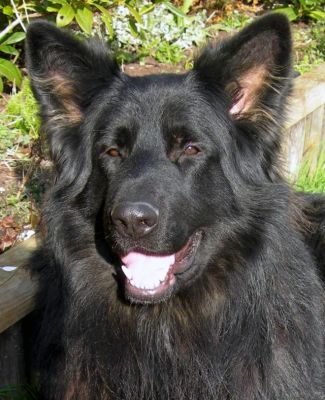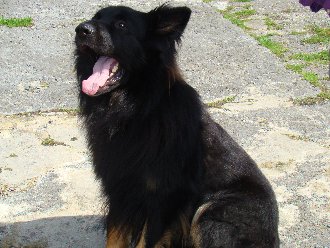 by
AmbiiGSD
on 09 May 2012 - 12:13
Cute coats - whats their breeding?
by
magdalenasins
on 09 May 2012 - 16:56
What is an agility line? :D
by
greendarcy
on 09 May 2012 - 18:46
Agility line - they have several top-winning agility dogs in their pedigree.

Thank you for the links, but I'm still very unsure about their colour :/ Melanistic black and tan/gold blanket back, or bicolour? Not sure.

Would they be carrying black even if they are just black and tan/gold?
by
beetree
on 09 May 2012 - 19:15
If I have to guess I would say melanistic B&T. If you have the pedigree we could look at that for a better clue. The coats can change quite a lot. I would have thought I had a blanket back when I first got my pup. I have a melanistic B&T.

The thing is, it is my understanding that genetically they are all variations of B&T. The black just becomes variable depending on the modifier genes, something like that. The experts have explained and disagreed about this many times on this board.



I use the vent to tell bicolour from black: tan vent means a bicolour; black vent means a black dog.

...from jc.carroll

Molly. of E. also says, " any brown behind the ears... NOT bicolor." Clearly, pups with any tan chests.... NOT bicolor.

You should actually read some of those links! The black dog is black/black recessive. The BiColor parent could have black recessive, as well. But who knows, unless you post the pedigree.

by
starrchar
on 09 May 2012 - 19:35
Goergeous pups! Please make sure the parents have been health tested too - hips, elbows and DM.
by
greendarcy
on 13 May 2012 - 00:59
Their breeder has confirmed that they are actually bicolour - she has sent me some photos of their older full sister (see below), who is definitely a rich bicolour - tar heels, toe pencilling, black tummy.
One girl left - this one (YAY!):
I should hopefully be going to see her on Monday. Can't wait! :D
P.S. The parents are fully health-tested and the breeder is one of the best in our area.
by
AmbiiGSD
on 13 May 2012 - 01:52
Can you post the dogs pedigree please?
by
greendarcy
on 14 May 2012 - 09:10
Breeder sold her yesterday, even though I was going to see her today. Very disappointed.
Can you please close or delete this thread?
Thank you.
by
AmbiiGSD
on 14 May 2012 - 12:20
I'd still really love to know the pedigree of these pups??
by
isachev
on 14 May 2012 - 15:53
Sorry to hear that. Sometime's, or most time's, people are real jerk's!!!
by
myret
on 14 May 2012 - 18:08
beutiful pup really beutiful

by
dantes
on 14 May 2012 - 22:55
Depresses me that someone with so little knowledge wants to breed.
by
swingfield
on 14 May 2012 - 23:50
Wow.. what just happened? I was reading ... thought they were cute pups.. looking forward to a pedigree.. and poof.. gone!! hmmmm :)
You must be logged in to reply to posts