German Shepherd Dog > Dual registering an AKC dog with UKC? (6 replies)
Dual registering an AKC dog with UKC?
by
DDRCzechFan
on 04 May 2012 - 16:26
As some of you may know, I plan on eventually getting into conformation showing with Beau. That being said, he is AKC registered, though I have heard from numerous sources that a workingline GSD tends to do MUCH better in the UKC showring, rather than the AKC showring which apparently prefers AMSL or WGSL? (This is what I was told, not sure if it is true or not, so let's play nice)

So here's my question, I've had numerous AKC dogs, but never even once have EVER had a UKC dog, much less a DUAL registered dog, though I am told it IS possible to dual register a dog with more than one Registry, so long as the dog comes from pedigree'd and registered parents and is ABLE to be registered with an initial Registry, so is this true? And if it IS true, how in the heck do I go about registering Beau with the UKC, now that he is AKC registered?

I appreciate all help and advice offered, I'd hate to see Beau's potential go to waste.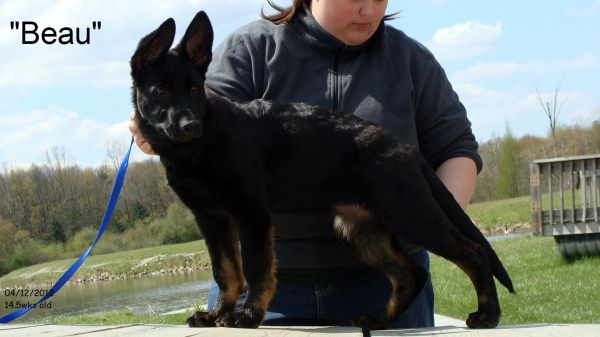 14.5 weeks old, 4-12-12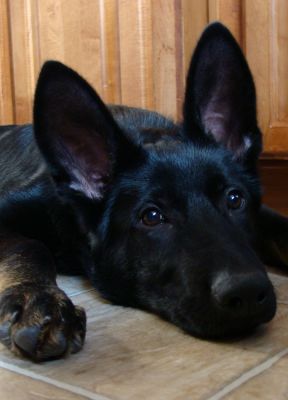 17.5 wks old, taken yesterday 5-3-12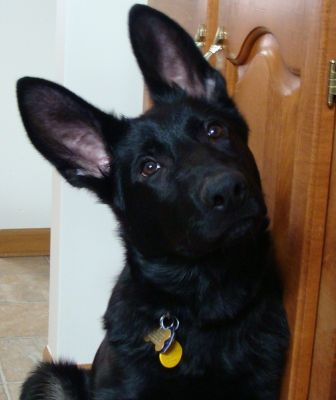 17.5wks old, taken yesterday 5-3-12


edited to make text easier to read
by
LynOD
on 04 May 2012 - 16:55
You can have a dog registetred in both registries. Go to the UKC website and print out an application and send it in with the fee and they will send a UKC registration number. I have had dogs registered with as many as four different registries when competing in obedience. I was registered with AKC UKC CKC and ASCA(austrailian shepherd club of America they held their own obedience trials with titles)They will not honor each others titles though on a printed pedigree, but when you write a dogs name with given titles you write it yourself with all titles earned. i.e your UKC pedigree will not list your AKC titles. I have also heard that as far as the show ring goes UKC is an easier venue for the workingline dog. Not sure if that still holds true as I never competed in Conformation.

Lyn
by
DDRCzechFan
on 04 May 2012 - 17:01
Well thank you, Lyn, I appreciate your help!

I DID end up finding the link to the UKC dual registry page, BUT, one thing I STILL don't understand, what is this about having to take three pictures to send to them???

It's not making any sense to me.
by
LynOD
on 04 May 2012 - 17:15
If you have and AKC pedigree you should just be able to send that as proof the dog is pure bred unless requirements have changed. They just want to be sure it is a pure bred otherwise you get an ILP number for a mixed breed dog ( I believe) I would call and ask if you can use your AKC pedigree as proof of breed.

Lyn
by
Smiley
on 04 May 2012 - 19:32
No, you can't just show pedigree. You have to send the photos with a GSD but they will take them via e-mail.....My WL girl is dual registered and finished her UKC Championship!! She wouldn't even get a look in the AKC ring but some of the GSL dogs are starting to get a little bit of attention.....

Good luck with your pup! He's very cute!!

My girl at 4 months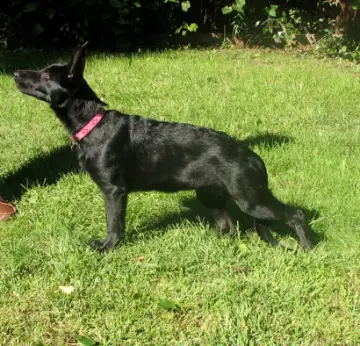 10 months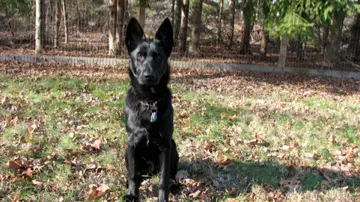 10 months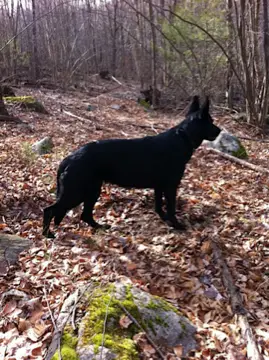 Sara
by
Ramage
on 04 May 2012 - 19:33
You are required to send in the pedigree AND pictures. It's pretty easy, so long as you have someone to help you get pics. Stack the puppy. Take a side shot (both sides) and a front shot. Take those to Wally world and have them printed out. Mail them in with your application. Hope that helps :-)

BTW, it is very much true that UKC is better for working lines. AKC is very competitive and the ASL dogs are going to usually win. Sometimes the WGSL dogs can do well, too. The working line dogs CAN do well, but it is not the norm. You're better off spending money on UKC.

I compete AKC and UKC with my dogs and UKC has been much more enjoyable and you actually have a better shot at finishing your dog. With AKC, you might have 1 out of 20 judges that likes your dog. JMHO
by
DDRCzechFan
on 05 May 2012 - 00:59
Thank you, everyone who responded! It sounds a LOT easier than I was thinking (more of dreading) it was going to be!

Thanks again!
You must be logged in to reply to posts