German Shepherd Dog > Refunds- yes or no and when and what if?? (120 replies)
by
beetree
on 03 May 2012 - 19:55
Would seem to be both of you, to me. It became evident you two are "neighbors" and I understand your tendancy to defend Jenni, no matter what nasties she throws against her detractors, and particulary myself, and that's what a good friend does, sure.

But this ending still is the right thing to do.
by
Blitzen
on 03 May 2012 - 20:36
Don't ask, don't tell. Pretty simple.
by
Keith Grossman
on 03 May 2012 - 20:37
I don't necessarily defend everything she says or does but yes, I think her heart is in the right place when it comes to the dogs and the dogs are always my first priority. While her first impulse might not be the right one in some situations, I think that she does try to think things through and generally comes to right conclusion eventually.

The bigger issue for me is the nonsense over contracts and guarantees. Rare is the breeder who would give someone a refund; most opt for replacing the pup knowing full well that few people are going to give up a dog with whom they're already in love. I wouldn't so what's the point? Those who can are clearly less interested in the dogs themselves than they are in whatever the dog can provide them in the form of recognition or a boost to their egos.

If I carefully study a breeding from which I am considering a pup and I think that the pairing is a good idea, how is an issue that manifests itself not my fault every bit as much as the breeders? I understand than many people don't have my experience, hence the contracts and guarantees...something to make novices feel good about their decisions. The only real guarantee is to buy an already proven adult dog; I accept that as a reality of life if I choose to buy a puppy and commit to living with that decision for entirety of the dog's life.
by
Jenni78
on 03 May 2012 - 20:48
Keith, are we neighbors?

If you threaten your boss on Wednesday, because you haven't been given your paycheck that comes on Friday, per your contract, do you then then pat yourself on the back when it shows up on Friday, convincing yourself that you wouldn't have gotten paid without your Wednesday tantrum?


LMAO
by
beetree
on 03 May 2012 - 20:56
I was referring to your posts about evening walks with Caleb, where you would "dawdle at the corners" waiting for Keith and Axel, or that is how it sounded to me. So, go ahead and laugh, because I know this is actually killing you.

All the trash talk has no effect on me, just so you know.


by
yellowrose of Texas
on 03 May 2012 - 20:59
KEITH said the key word of all this whole thread


the two words....NOVICES and EXPERIENCED........FRAME THAT SENTENCE YOU posted, KEIth..


that made more sense that all the ramblings here.

NO refunds

WE experienced do not do that....USUALLY>...all depends.... NOT a garment worn by SENIORS!

YR
by
beetree
on 03 May 2012 - 21:06
No refunds are fine YR, if you make that known up front.

The rest of your post is just ... ramblings.
by
Jenni78
on 03 May 2012 - 21:23
Oh, Mylanta. Wow, Bee, that was way over your head, apparently. He was making a stalker joke, and I made an age joke back at him. Yowsers. We don't even live in the same state that I'm aware of. I have no idea where he lives, but I'd bet it's somewhere in or near Indiana, given the recent charity.

YR, you're right, of course, but you do what you need to do to ensure other parties will do what is best for the dog. If that means money, then money it is. The dog is more important than the principle or the money.
by
beetree
on 03 May 2012 - 21:29
Well, then, what's the big deal? It was an easy thing to mistake, why you have to be so nasty all the time is beyond me.
by
Jenni78
on 03 May 2012 - 21:33
"...why you have to be so nasty all the time is beyond me."

by
Red Sable
on 03 May 2012 - 21:40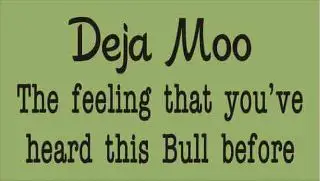 If this breeder hadn't interrupted pretty much every thread and injected herself into them with her BS about how great her dogs were, with NO unhappy customers ( I guess we won't have to listen to that anymore huh?) or how she as a breeder will ALWAYS buy them back, (probably won't have to listen to that anymore either which is a plus) how she is not going to breed anymore littlers (laughing hysterically at that one) to mention a few, I doubt that anyone would be saying anything.


by
wanderer
on 03 May 2012 - 23:27
I am a new breeder and my stated policy is: 1. I have a basic health guarantee for the defects I am able to test the mother for and ensure the sire has been tested for, this being effective for refund or replacement of said dog up to 26 months. (enough time to get OFA) I will breed only proven, titled, KKl 'd dogs. Refund or replacement is dependant on my vet reviewing X-Rays or a Board Certified Radiologist currently practicing in Canada or the US. The dog is returned to me and it is the breeder's choice to refund or replace. 2. Not said in contract: If the buyer is really unhappy and does not want another dog from me, refund and return of the dog is best. Also, in the first six months to a year (my discretion), if the buyer simply does not get along with the dog, I will take the dog back and give a refund rather than see a good pup go bad in the wrong hands. I care about my pups and would not want any to be placed badly. 3. I actually will and have turned away cash full-price buyers if I think they do not know what they are getting in a working GSD pup or even if they seem hinky to me. Want to limit getting back a ruined dog six months to a year later. 4. Educate the buyer as best I can in what I believe to be the best way to bring up a working pup. BE THERE for them, and at six months, check up on them and ask for feedback, good or bad. Keep an open line and an open mind. 5. I don't breed for the money. Often, you will lose more than you make. Do it for the love of the breed and the love of creating the best quality animals that you can. Stand behind what you breed. You won't get rich, but you might get a modicum of respect.
I did get a pup back at 7 months in December. Buyer thought he might be too much for her. I absolutely love him and he's not leaving me ever again. So there you go. Sometimes you get the right one back!
by
Blitzen
on 04 May 2012 - 02:27
Very true, wanderer. I once got back a dog that ended up setting a breed record for number of dogs defeated in one show. The buyer felt he was not big enough. I didn't...............LOL.
by
Blitzen
on 04 May 2012 - 02:30
LOL, RS. Deja Moo all over again.
by
Ruger1
on 04 May 2012 - 05:01
Keith said, " I accept that as a reality of life if I choose to buy a puppy and commit to living with that decision for entirety of the dog's life.

"

I like that..

by
magdalenasins
on 04 May 2012 - 10:14
Apparently breeders should now open a savings account because the recession is over just in case a puppy comes back. I don't see the problem of paying back the owner as soon as you have the money. Money is not growing on trees these days. People need to remember most breeders are not making megamillions on litters.
by
Blitzen
on 04 May 2012 - 12:21
Most of us who have ever bred a litter have dealt with a returned dog, compensation, etc. We've discussed that here and on other breed boards ad nauseum. I received critisicm for saying I do not refund money and I say so in my contract. Compensation will be be another dog from a different litter period. Buyer had a 3 time right of refusal, then the contract was no longer valid. When you agree in writing to return money for a "defective" dog then you had better have enough cash sitting in a slush fund to back that promise on every dog you breed. And you'd better realize that you may well end up keeping those returned dogs forever so have enough room to do that. It's part of doing business in the dog world. Otherwise stop breeding dogs.

Honoring a written contract has nothing whatsoever to do with the economy or finances. It has to do with making it right as was agreed in writing. If the buyer want his money back, you give it to him. If he agrees to partial payments, that's great. If not, pony up. If you don't want others to offer opinions, then keep it private. Easy to say - I'd give the breeder a break and wait for my money when it's not your money and you only see the tip of the iceberg and you have no idea about how the relationship between the breeder and the buyer has evolved.

Most times when I offered this advice and told about getting back about 25% of the dogs I bred the response from some was - I never get dogs back, I am so picky about who gets one of my dogs.I really care about them, and I will always buy back a dog that is no longer wanted. I don't want MY dogs going to rescue. Who does?

Pride cometh before the fall. Got it now?







by
Searackal
on 04 May 2012 - 13:19

I agree very nicely phrased.


by
Jenni78
on 04 May 2012 - 13:19
Hey, genius, again, really slowly, let me explain; there was no written contract, since she refused it, and furthermore, my contract provides for a replacement, not a refund. I am not a contract nazi; a piece of paper isn't going to have much influence on my choice between right or wrong for the dog, so if someone doesn't want it, I don't care. I just say that I would ALWAYS buy a dog back if I need to, to prevent trashy, callous people from ditching the dog w/out my knowledge. Apparently, in these tough times, some see that as a good way to make a quick buck- they know their dog is worth what they paid for it to the breeder, so why not? Who cares about right and wrong and what's best for the dog? And I don't mind one bit- all the better to get the dog away from those kind of people, the sooner the better.

The AGREEMENT was just a few weeks ago, when I got him and his papers, finally (after trying MULTIPLE times), and said I would pay them next pay period...which hasn't been until now/next week, so this whole debacle is nothing but sheer insanity...totally unneccessary drivel, spurred by the 3 usual suspects who would rally and do their best to find fault if I saved their children from a burning schoolbus.

It's just you three, screaming from the hilltops about utterly impertinent nonsense, with not even the slightest interest in the truth about what you're ranting about. What will you dream up next, when this gets too boring?

I still can't believe this thread turned into a thread about Corrado.




by
beetree
on 04 May 2012 - 13:28
Best if this thread be left to die the good death?



You must be logged in to reply to posts