Critique Orwell pls
by
Ibrahim
on 27 March 2012 - 06:42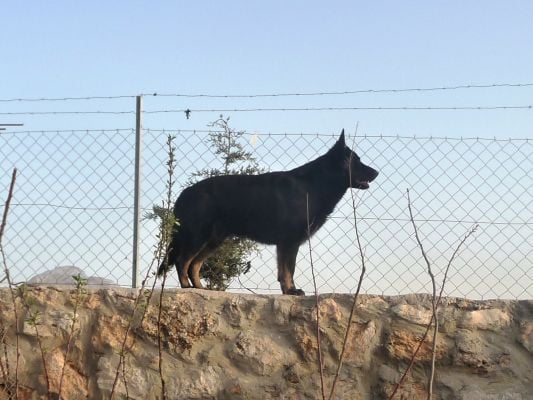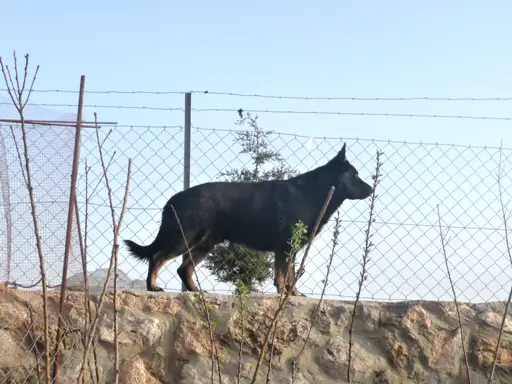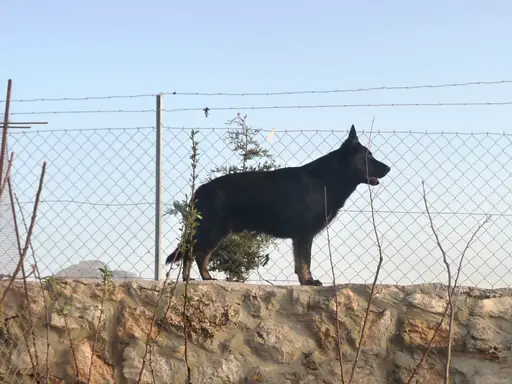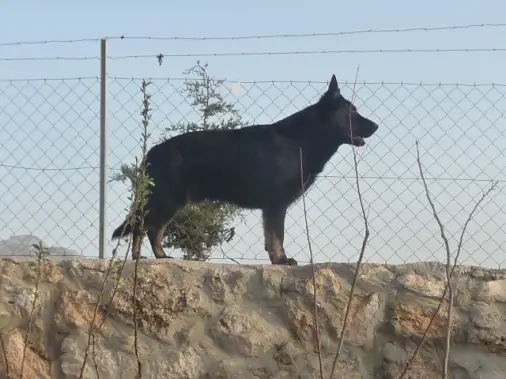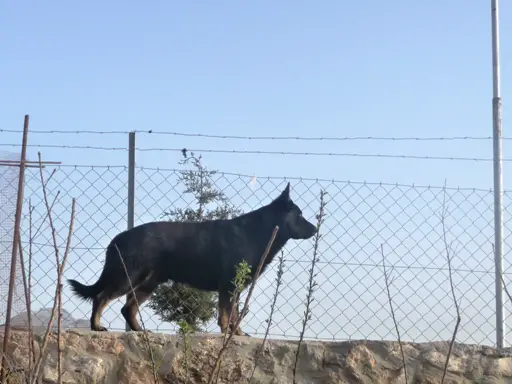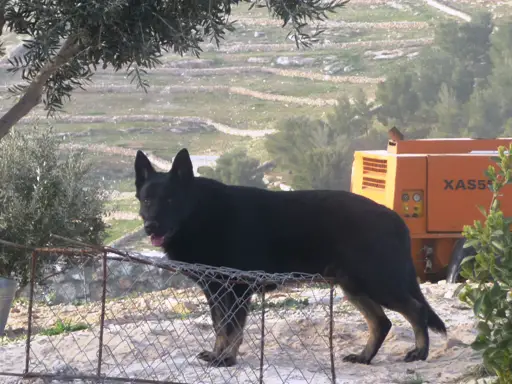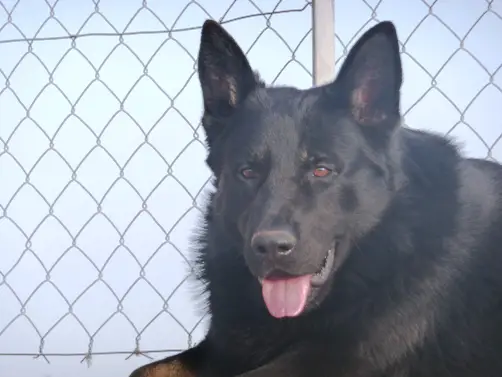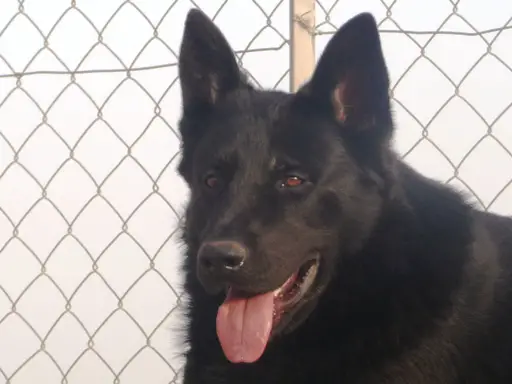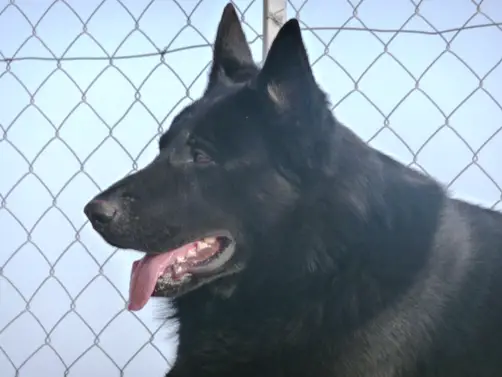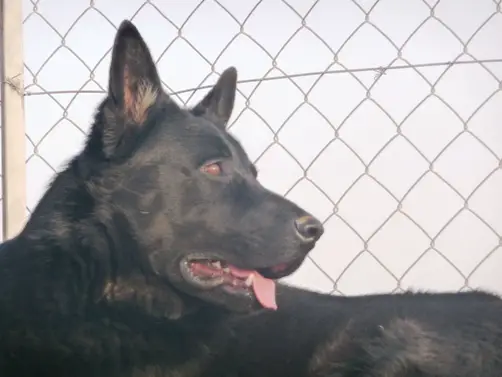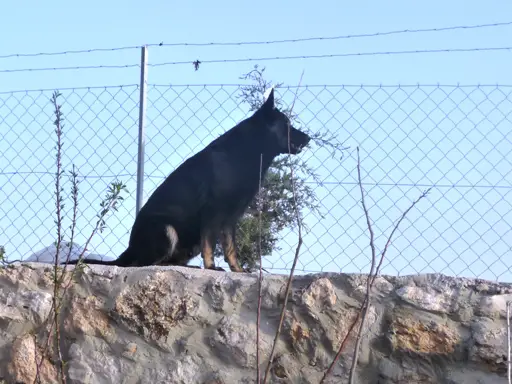 by
aceofspades
on 27 March 2012 - 07:19
I know nothing about what makes a Perfect GSD so take my opinion with a box of salt. It's pretty subjective anyway. What one likes another may not. His face is pretty and love his markings. I have a tall slender boy (the one in my avatar in fact) who is solid black with the awesome brown legs and I love it. To me he looks like he could lose a few pounds but maybe his coat is just really thick or the Angle in which the photo is taken. His neck looks real thick and I don't see much of a tuck. Love his head shape and profile in that last photo though. This is my amateur opinion.
by
Ibrahim
on 27 March 2012 - 07:52
His weight is 37 kgs and withers height 63.5 cms, his coat is very thick and rough.
by
myret
on 27 March 2012 - 09:53
I hope you dont take this personally , but I think many dogs of today could loose some weight

a dog should be slender rather a few pounds of than the other way around .


I think to he could loose some weight , he is though a beutiful dog

this is my female and I keep her very slim most of the time


I like the pics where he is more slim but a beutiful dog
by
Ibrahim
on 27 March 2012 - 10:14
Myret,

On the contrary, I appreciate you taking the time to offer an honest opinion, the good thing about hearing other's opinions is owner opens his eyes to things he does not notice

by
Red Sable
on 27 March 2012 - 10:43
He's a nice looking dog Ibrahim. Pasterns look perfect to me, top line could be a little smoother, but I have a feeling many toplines are touched up in pictures, if not all of them on V or VA dogs, tail carriage looks good. I love his head, ear set, eyes could be darker (unless that is just the sun shining in them).
He has a calm confident expression, not sure if he is either though ?



It is hard to see his feet in those pictures, but you certainly know and I explicitly trust your opinion.

As for being over weight, that is also hard to tell in pictures, especially a dog that has a thick coat, and if the picture is from a distance. I know some think many dogs are overweight, and that is true, but many are underweight in my opinion too.
by
Ibrahim
on 27 March 2012 - 10:51
Thanks RS for the detailed opinion, he is a confident dog, in inner quality he is the best male I owned, he is very close to the description of good quality working line GSD, I tell you also I got him from non-famous Czech breeder "I'm certain you've never heard of" and his parents are "non-famous" and I'm certain you never heard of them, lol and in regards to price he was the lowest price I paid for a puppy euro 400 +shipping, but he turned out the best out of all the males and females in character and temperament,

by
alkster2002
on 27 March 2012 - 11:53
Just as it may look ................... the dog resembles that of the older style GSD/DSH ......... As you said the dog weighs 37 kg which equates to 81.4 lbs. I am willing to bet that with his coat being so thick and coarse that if you wet him down with water you will see much more taper in the body ..I actually thought the dog weighed much more till I seen what you had posted .... I have had a couple dogs like in the past and looks are decieving with this type of coat ................ granted he is a blocky type of dog, but it is not typical to exactly what is seen here ................. Nice dog ! How does he work ? Greg
by
Hutchins
on 27 March 2012 - 12:05
Ibrahim,
Very striking in appearance. I agree completely with Red sable. Unless one is able to actually put their hands on a dog, it can be hard to say if the dog is overweight or not. From my first observation I can honestly see why some would say he is over weight. However we own one with the same type of coat. In pictures he looks like he is very overweight, but once you get hands on, he is not at all overweight. A coat like you describe can really fool you.

I am a firm believer that NO dog should be judged solely, by pedigree or whether his breeder is well known or not. Not unless the dog is going to be used for breeding should a pedigree or other things be a factor in the success of the dog as a working candidate. DOG FIRST!!

Regardless, all that REALLY matters is if you like your dog. Remember, he is your dog, no one bought him for you, no one feeds him for you, and in the end a responsible owner ends up cleaning up after his own dog.

If you are happy with him, than nothing else matters...

Oh by the way, did I mention, I really like the physical looks of Orwells. Can't go more into details because he appears to be the type of dog that needs to have a hands on, before an accurate critique can be given. And that is my honest opinion. Enjoy your gorgeous dog!
by
Smiley
on 27 March 2012 - 12:33
Agree with what some of the others have said...he looks overweight and a bit too fat (so sorry). But, he is a GORGEOUS dog!! I thought he looked fabulous when you were mountain hiking every day in addition to his herding sheep (the thread you did before this one). Is he still herding everyday at this size? I also liked the other dog you posted in your threads. How is he getting on?

I have a horse that is what we call an "easy keeper". She gets fat on air!! LOL



Sara


by
Felloffher
on 27 March 2012 - 15:22
Ibraham,

Orwell is a great looking dog, but I agree he's a tad chunky. I looked at his pedigree and he looks much better in that picture. His parents might not be famous, but Orwell has a very nice pedigree IMO. Sounds like you got your self a great dog from a less known breeder, but that doesn't make him any less of a dog.
by
Ibrahim
on 27 March 2012 - 15:46
Greg & Hutchins,

Thank you for your opinion and valuable in formation, I like Orwell's character and temperament, he wasn't trained much as we do not have professional trainers yet, I once posted videos of his bite training on PDB and was advised to quit as the trainer and helper were doing more damage than benefit to the dog. Orwell's job is guarding, I am in construction business and have my store at my farm where Orwell guards a 7500 square meters of property, as a matter of fact those pictures were taken of him yesterday as he jumped on the fence wall when he heard a sound from the distance. He's very alert and can hear the slightest sound, he is confident and friendly, he does not mind being touched, not afraid when agitated and stands his grounds without any sign of fear or avoidance. He is the perfect friend.

Ibrahim
by
Ibrahim
on 27 March 2012 - 16:23
Smiley,

He can't be that fat as you're suggesting, maybe the angle and lower altitude I took the pictures from is deceiving, I may miss 2-4 kgs extra weight on him but not more than that for sure. Here are few more pics which were taken on same day, one is with the farmer just to show a comparative size, he's not huge either.
He is 63.5 cms high and 72 cms long, but he's the widest dog I've ever seen, 37 kgs in weight, he eats whole chicken 900-1100 gms in the morning and 200 grams Royal Canin junior at night, farmer thinks we're starving him, sheep herding just started but no hiking since last autumn.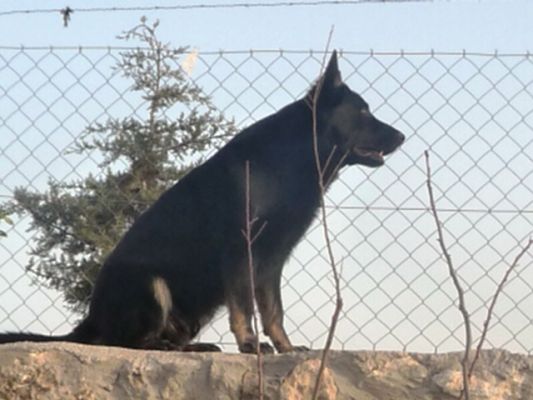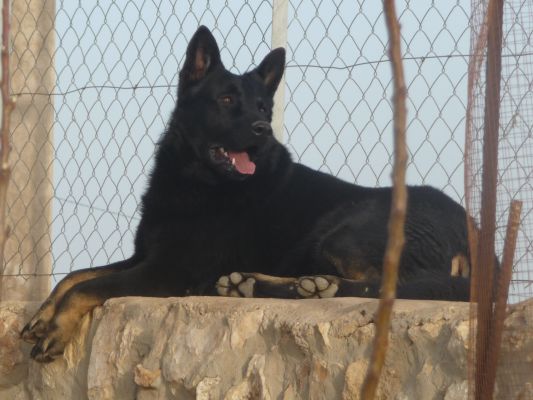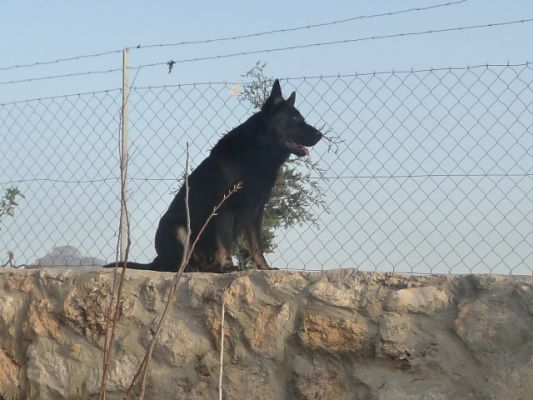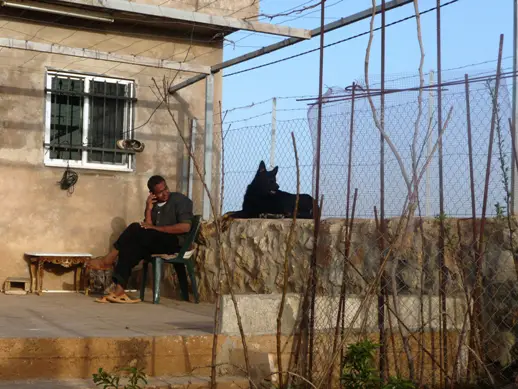 by
Ibrahim
on 27 March 2012 - 16:29
Thanks felloffher for the comment, I mentioned his measurements above, if you still think he's overweight please say so, take into consideration that he's wide, when you look at his back from the top I think he something like 20 cm wide.

Ibrahim
by
brynjulf
on 27 March 2012 - 16:46
Gorgeous boy and nice nice pedigree! You will know if he is over weight if you can not see his last two ribs. When he turns to the side they should be noticable ( not obvious but you should see definition between the ribs) Weight on the scale is harder, just look for those ribs and you know he's good to go!
by
Ibrahim
on 27 March 2012 - 17:29
Thanks brynjulf, I promise I will.

Ibrahim
by
Red Sable
on 27 March 2012 - 18:55
Love the picture of him laying on the ledge, he really is a gorgeous dog! I'd take him


It also looks like he is scouting the perimeter looking for unwanted visitors, and that he knows his job.
by
Eldee
on 27 March 2012 - 19:01
My dog has EPI so I think it is nice to see a dog with some extra poundage these days as long as it isn't so much that it will affect his joints later on in life.
by
macrowe1
on 27 March 2012 - 19:17
Beautiful dog! Great definition in the face and love the colors. I do agree that it'd be good to shed a few pounds. He's not that overweight, but larger dogs, especially breeds that are prone to hip and elbow problems, it's best to keep them on the slim side.
You must be logged in to reply to posts