German Shepherd Dog > Show me your laid back GSD (27 replies)
by
GSDalways
on 19 March 2012 - 13:34
Thank you so much 1doggie2. Kodi was relaxing with his head on the arm of the sofa looking towards the window and I liked his dreamy expression, so I quickly snapped a shot. :) xxx
by
LARHAGE
on 19 March 2012 - 16:42
LOL!!!! The dog on the ledge is hysterical!!!

by
Ninja181
on 19 March 2012 - 17:11
Now, where did I leave my camel?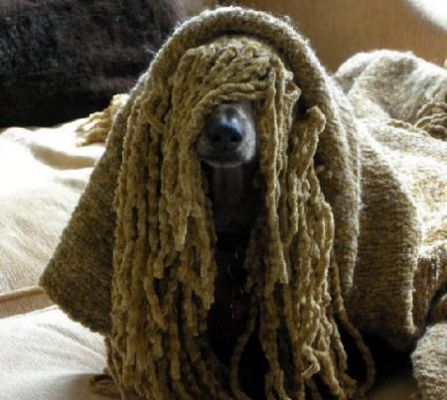 by
fawndallas
on 20 March 2012 - 01:22
Here is mine. I am not sure I understand though. My girl is as calm as they come. Most of the time, no one knows she is there until I bring her forward. Is this an unusual trait? I treasure this trait, as it allows me to take her every where and even into places that do not normally allow dogs.

She has had no "formal" training for this. I have always taken her everywhere and I have made it clear what the expectations are (quite, docile, only make present known when asked).

Also: how do I post pictures?
by
fawndallas
on 20 March 2012 - 01:27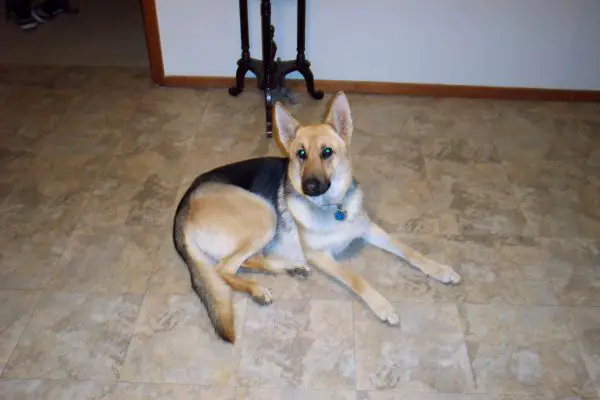 by
LadyFrost
on 20 March 2012 - 14:10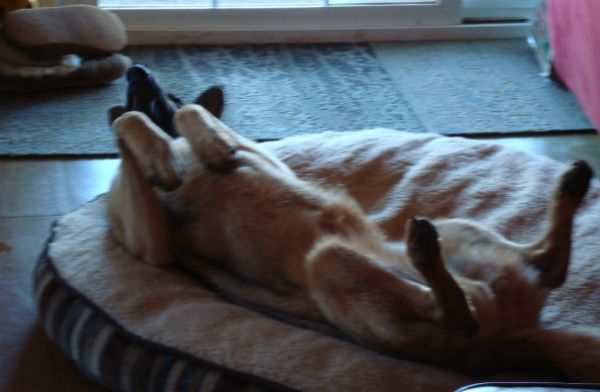 laid back ONLY in the house....once she is outside with us she wont stay still long enough to have a picture taken...once u bring her indoors, its like a switch...."off"....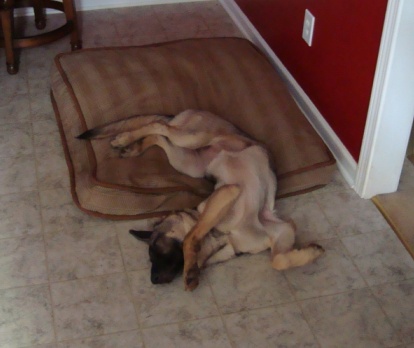 by
Ninja181
on 20 March 2012 - 16:21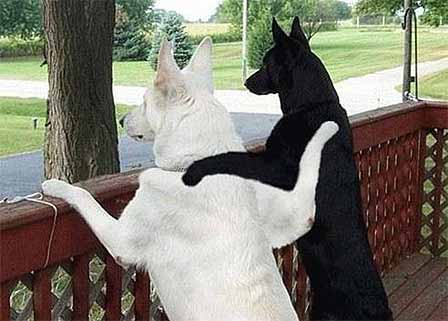 by
DDRCzechFan
on 20 March 2012 - 16:38
Here's a pic of my new pup. He's actually pretty laid back. I'd say more so than some Golden Retrievers I've seen. He has a medium amount of drive, but I just adore his personality; a true character!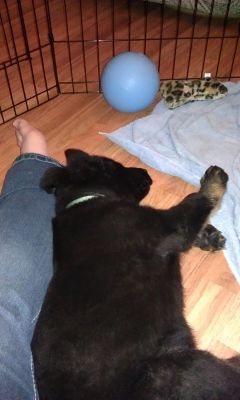 Sleeping with Mommy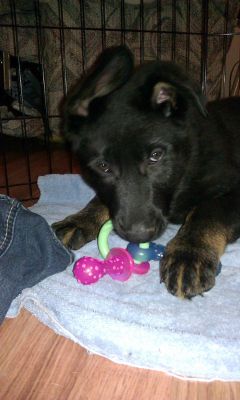 Contentedly chewing his puppy keys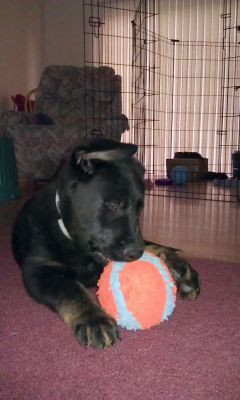 Loving his soft Chuckit ball

As you can see, I'm gifted with a fairly calm boy, and couldn't have asked for a better pup!

You must be logged in to reply to posts