German Shepherd Dog > CKC and SV shows - help for a newbie please? (2 replies)
CKC and SV shows - help for a newbie please?
by
elisabeth00117
on 15 February 2012 - 04:30
Just a few "newbie" questions.... thank you to those who take the time to explain/help! :)

I have a almost 3 year old male who I will be showing in CKC for the very first time (for both of us!), I am doing this for the experience nothing more really.

1. He is 26" at the withers when I measured him, someone told me that he is already too tall? I thought 26" was the maximum he could be before being disqualified? I am travelling 3 hours and on a tight budget so I would rather pull him from this if I am just going to be disqualified anyways. He is not a breeding dog at all, just my companion so it doesn't make all the difference to me really in the end.

2. Also, I am posting a few photo's below, I would like to know which stacked photo showcases my dog better? Is there anything you see that could disqualify him? He is easty/westy I know. His bite is great, both testicles dropped, great temperament, etc.. Please, I am trying to learn so don't be shy! :)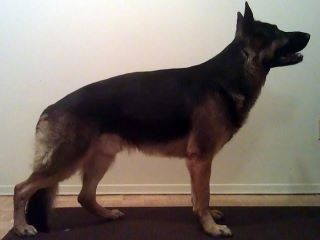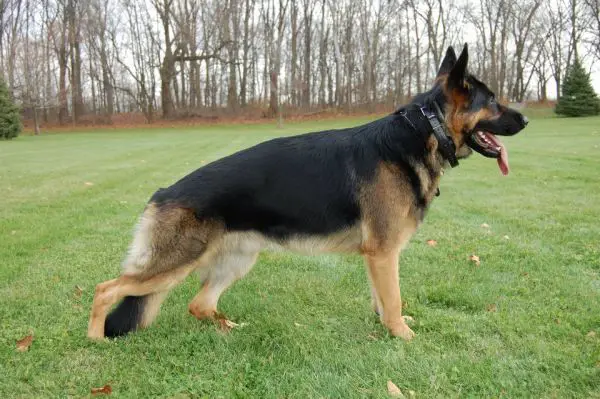 3. I also have a 10 month old puppy who is a breeding prospect (a long ways to go still so who knows) who will be going for her SG in June (fingers crossed!) and then her BH/AD in July with her IPO titles to follow (she will also be herding and doing some dock diving for fun this summer). Are there any tips or pointers you can give me for the SV shows when working with a high energy, high drive, extremely social puppy? (HELP!) ;)

This is her best stack as of yet... lol... still working on it...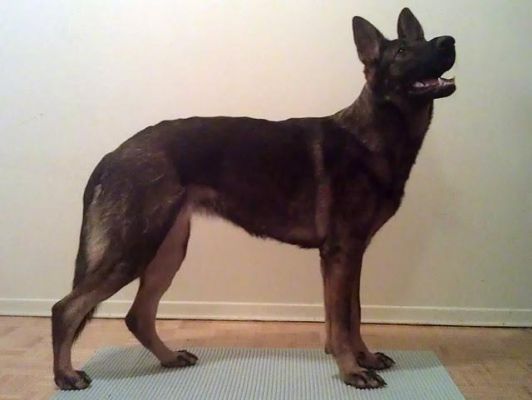 by
Mystere
on 17 February 2012 - 18:31
Hi Elisabeth,


Where are you located. If you are in BC, I would suggest that you contact Andrea Duggan and/or Karen Sinclair in BC. They could proably give you the names of people who can assist you, if you live in another part of Canada. Welcome to the Dog World--the sky is a different color here!!

by
elisabeth00117
on 17 February 2012 - 21:54
Haha... Thanks for the suggestion, I am actually in Ontario (near Toronto) but the show is in Windsor, Ontario near the Detroit border. I grew up in Windsor so I am trying to make the show a family visit as well to cut down costs! What are parents for than to supply my food and housing for the weekend so I can spend it on the dogs?! ;)

Was also hoping to find out if there are any groomers around that area that know how to prep a dog for show? Anything out of the ordinary I should do?

Thanks so much for your reply! :)
You must be logged in to reply to posts