So, here we go...
by
Keith Grossman
on 26 January 2012 - 23:54
This is me with my first German Shepherd. I'm guessing I'm about 14 and she's probably 3 years old so I'm guessing my love of the breed started somewhere around 1971. Since then, with the exception of the time I spent in the military during which this dog was still alive and living with my parents, I have virtually always had one, or typically several, of these dogs sharing my life. Who else wants to share their history with the breed?

Don't hate on my uber-cool hair style, fat-ass 70's belt or manly boy-chest...you know you want me.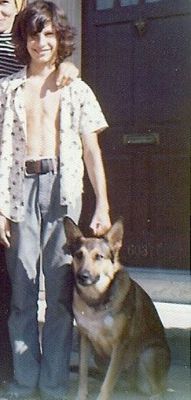 by
workingdogz
on 26 January 2012 - 23:56
Thats MY f*cking shirt!!!

by
GSD Admin
on 26 January 2012 - 23:57
Want a hug??? lol.

Nice Keith, thanks for sharing.
by
StrayPixels
on 27 January 2012 - 00:01
LOL

(I know I'm not suppose to be posting here but...)

LOL
Awwww you were so cute! I would have dated you!!!! LOL


Thanks for the smiles LOL
by
workingdogz
on 27 January 2012 - 00:02
Did you wax your chest? Did it hurt?

by
Sheesh
on 27 January 2012 - 00:11
Hunka hunka man boy! LMAO! Love it! Theresa
by
Keith Grossman
on 27 January 2012 - 00:12
Dude, I didn't have to wax my chest; I was 14! I didn't even shave until I was like 20 or so!
by
workingdogz
on 27 January 2012 - 00:15
Yeah ok fine, but what about my f*cking shirt????
by
Keith Grossman
on 27 January 2012 - 00:22
LOL, dogz...I'll stop by Goodwill this weekend and see if I can find it. Given my childhood, it probably came from a thrift shop so maybe you need to ask your mom about it?
by
Slamdunc
on 27 January 2012 - 00:22
Keith,
They have this program called "photoshop" you may want to check it before you post your next picture.

I like your dog. do you know her pedigree? That would be interesting.


Jim





by
Jenni78
on 27 January 2012 - 00:23
OMG, Keith. You were so cute!!



Don't get all egomaniacal about this...but you look the same!
by
workingdogz
on 27 January 2012 - 00:27
perfectly good f*cking shirt and you sent it to Goodwill?
Well aren't you the high roller!





Wait a second, I'm sure those are my denim pants too!!
by
Keith Grossman
on 27 January 2012 - 00:40
No idea about her pedigree, Jim, but I think it's safe to assume that her parents were born in the late 60's, i.e. before the influence of Lance had taken hold to change the American version of the dog and certainly decades before the show/working line split we have today. All I know is that she was a great dog and my best friend as a kid...I'll try to make time this weekend to scan some more pictures of her launching off the banks of Fall Creek in Indianapolis after a stick or a ball...great dog.

I was sort of hoping others might have some pictures of their introduction into this great breed?

by
Keith Grossman
on 27 January 2012 - 00:43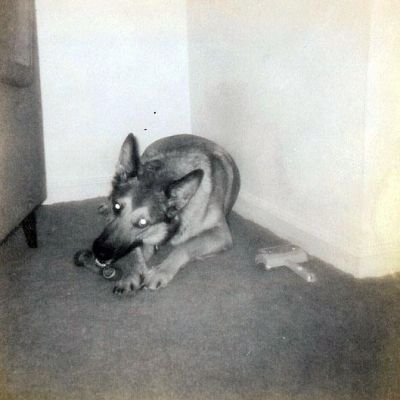 by
amysavesjacks
on 27 January 2012 - 00:47
Desperately looking through old photo boxes (um.. thanks alot.. lol.. wasting my WHOLE NIGHT here now cuz I'm on a MISSION! lmao!)... for the photo with my husbands German Shepherd "Herman", who used to follow him to school, and wait outside his schoolroom window until it was time for him to go home. (That was in the late sixties/early 70's)... Wish me luck!

I WILL FIND IT DARN IT!!!
by
Nadeem6
on 27 January 2012 - 01:15
I was introduced later in life. I think this is the oldest pic with a Shepherd in it. This was actually from the Helper certification i did after just a couple months at the club. It's a couple years old i guess. Sorry it was just too cold to be doing it with my shirt open like Keith. lol.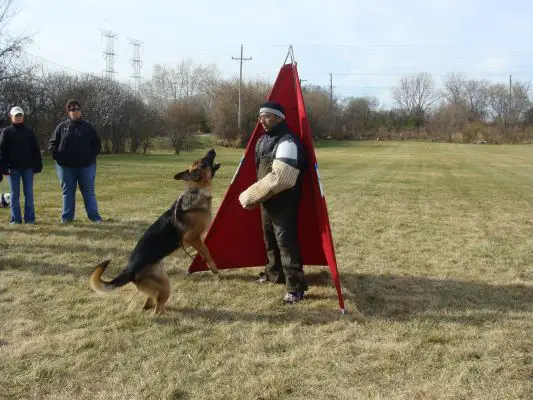 by
Keith Grossman
on 27 January 2012 - 01:33
It's all good; post your pictures! There's no rule here that every thread has to be something bad. For whatever reason, we've all come together here, despite our differences of opinion, because of our love for this dog. I'm interested in seeing how that began for each of us.
by
elisabeth00117
on 27 January 2012 - 02:27
When I was about 12 (I am now 26) my Dad brought us to three breeders of three different breeds of dogs.

He figured we would choose the first puppy we saw but the Golden Retrievers did nothing for us. We then went to visit some Labs but again, me and my sisters looked and played with the puppies and surprisingly none of us wanted to take one home.

The day we visited the last breeder I remember pulling up to their house. The wooden fence that was standing around their yard suddenly had a massive German head staring out at us. The male German Shepherd gave one big bark at us and then just waited and watched us. The breeder came out with her male walking next to her without a leash. It was then that my Dad said, "he's friendly girls, it's okay" before he even got the first words out though I was walking towards the breeder asking if I could pet him.

That was the moment I fell in love with the breed.

From then on, I have been in love with them and trying my hardest to learn all I can about them.

Bo, my first German Shepherd from the sire I mentioned above (West German/Canadian lines).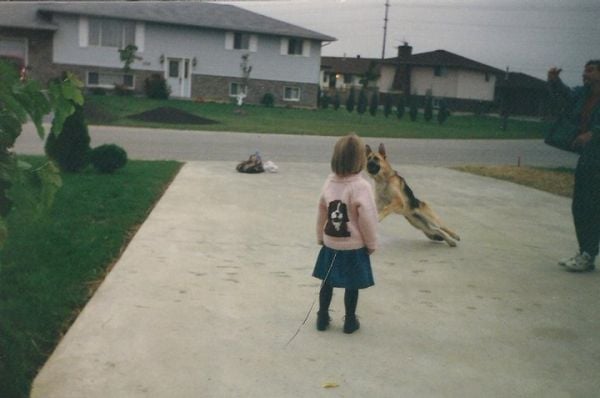 The next girl came from all West German showlines and was my heart dog... this girl did agility in her younger years, and was exactly what the standard called for... impeccible temperament, drive like no other, super balanced in everything... just amazing. She passed two summers ago at the age of 13.5 years old.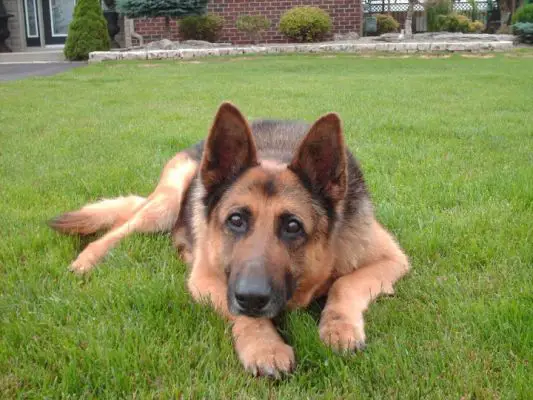 I now share my home with 2 wonderful dogs whom I am learning a lot with.

Stark, my show/working cross who will be 3 in April and has been my "schutzhund learning dog" but who has done herding, agility and obedience too.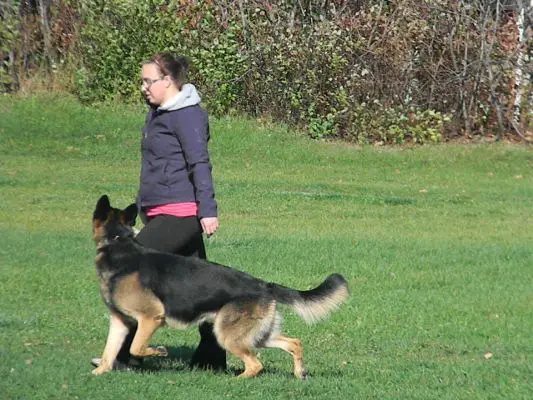 And Zefra, my 1/2 Czech, 1/4 DDR, 1/4 WG working line girl who is my "competition dog" and who is my introduction to REAL working dogs!!!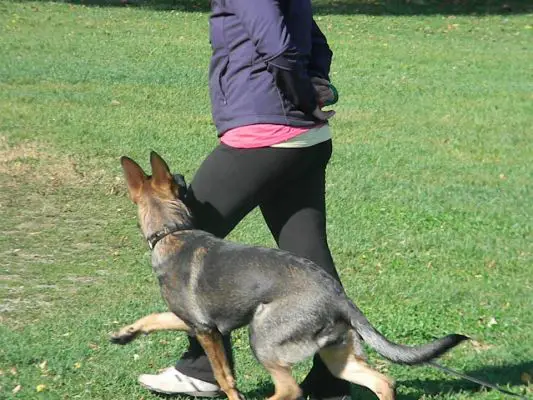 Okay, a little more than what you asked for but... lol... I have never owned another breed and never will... I am a true advocate for this breed and they hold a very special place in my heart... :)
by
Keith Grossman
on 27 January 2012 - 02:45
Thanks, Elisabeth; not more than I asked for...exactly the sort of thing I wanted! Your heart dog was beautiful!
by
3Shep2
on 27 January 2012 - 02:50
My first was an eight week old German Shepherd mix puppy that showed up at the front door of my folks place-I was blessed with his companionship for 7 years--nine dogless years passed till I purchased my acreage 13 years ago-since then, between the pups I've raised, rescues adopted and fosters, I've the pleasure of 18 wonder individuals of the German Shepherd breed-American & European breeding-currently I have 5.
You must be logged in to reply to posts