German Shepherd Dog > Why are female pups often priced lower than males? (54 replies)
Why are female pups often priced lower than males?
by
brynjulf
on 23 January 2012 - 19:24
I have often wondered why the value of a female dog is less than that of a male. Your opinions?


by
workingdogz
on 23 January 2012 - 19:37
Personally, I think for most people interested in some type of sport,
they don't want to deal with heat cycles, and may not want to spay.
And maybe some people can be fooled into thinking you can "make a killing"
off "stud fee's"



We have almost always had/keep males.
It's not hard to live with 2-3 males in the home,
unless one has to be a "dick head".

And everyone that knows anything knows,
you can "make your money back in one litter" with a female



Don't understand the price difference, kind of like selling "with" papers, or "without"
Cost's about $25.00 to register a pup with AKC.

by
Two Moons
on 23 January 2012 - 19:38
We meet again,
you must be bored too...lol
Anytime you see different prices male or female I'd walk away.
To me the female is more valuable in the first place, but the male would be more profitable in the long run all things considered.
Yes, I would walk away from someone offering two different prices, it says a lot about that individual.
Moons.

by
Red Sable
on 23 January 2012 - 19:55
I have never seen a litter where the breeder has different prices on males and females.
by
Jenni78
on 23 January 2012 - 20:09
Happens all the time. I sucked it up once because I really wanted the dog, although the breeder was money grubbing moron. Males were $300 more than females. This was many many years ago.
by
Red Sable
on 23 January 2012 - 20:22
I should clarify, I know in breeds like Danes males are more sought after, as people want a BIG dog. In small breeds it is just the opposite, females are priced higher.

I haven't seen it with GSD's, certainly not the litters I am interested in anyway. Do you have a litter Bryjnulf that you are specifically referring to? I'm curious what the breeding/breeder is.



by
brynjulf
on 23 January 2012 - 20:39
No I don't have a specific litter in mind. I was going through the classifieds and noticed quite a few ads that stated the males were more money. I dont breed dogs at all, just train :) I have a very unique perspective on males and females. I think this thread was a pot stirring one to be honest, I am bored as Moons pointed out. Still waiting for my hay man to show up, he is a couple hours late. I figure the moment I start doing something constructive he will arrive :)

I personally prefer a bitch for training and trialling. In my opinion a good bitch is worth a zillion males and if you have a female you can pick any male you wish. Nothing beats the rush of handling one of those teeny tiny rocket bitches!!!
by
Hired Dog
on 23 January 2012 - 21:10
If you are a serious competitor, you want a male. If you compete in the more complicated sports that require heavier compulsion, you need a male. If you want to compete at a National or International level, you need a male.
Males are harder and can deal with corrections better. They have more aggression, they can be challenging and if you know what you are doing, you can turn that into better training.
If I were to get a dog to take me to the Nationals in any sport, it would be a male. If I wanted a dog to just train for fun, I would get a female. Having said that, I want to say that I prefer females over males..less crap to deal with, not as challenging daily as a tough male is.
Females make better detection dogs, proven fact, males make better patrol dogs. The reason some breeders sell them cheaper is because of what I mentioned above, they breed for sport or police work and they know that no one wants a female.
by
Jenni78
on 23 January 2012 - 21:25
LOL, Hired Dog.

"No one wants a female." LOL LOL
by
Hired Dog
on 23 January 2012 - 21:30
For the reasons I mentioned above Jenni78...NOT in any other way...just those reasons.
by
Jenni78
on 23 January 2012 - 22:07
That's a mighty big brush to paint with to say "no one...". That's all.

I have to disagree, even for those reasons. I know well-respected, national level helpers who prefer females for high level competition. Part of that is the perception that they're harder to get that far- a challenge, I guess. Other than heat cycles which tend to be more of a problem for other dogs than the female herself, a good female can be plenty strong. It may be easier to find a better male than a female (for several reasons, some having little to do with the dog itself) but a really strong female seems to be almost invaluable in all circles in my experience.

I actually have almost all females reserved way ahead of time, not males. Everyone wants a female out of this particular bitch- and the vast majority are in working homes of varying types (K9, SchH, PSA, etc.)

I think for the most part, the litters that are priced differently are hoping to cater to less-knowledgeable buyers, and many of those tend to want big, masculine...........males.
by
Ninja181
on 23 January 2012 - 22:54
It probably goes back to the old days. When the caveman would just club a woman over the head and drag her back to the cave by her hair. It's a carry over from then. Woman weren't worth much back then. LOL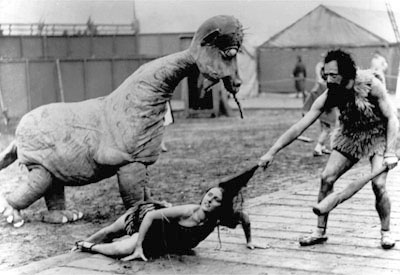 by
Hired Dog
on 23 January 2012 - 23:21
Jenni...you are correct, a female that could match a male in hardness, aggresivess, ability to handle pressure, etc, is much harder to find and train then a male, so, males are more popular. Looking at all the top dogs that compete, and I am not talking about Sch or IPO, my interests are in KNPV and NVBK, all males.
Personally, I would not want to spend the time nor effort in looking for and then training a female for National level work when I know that there will be many males there that would make my bitch look soft.
Again, look at the top competing dogs in the world, how many bitches VS males do you find? There is a reason for that. Yes, I have owned a female once that could make many males look bad, but, that was an exception, not a rule.
I know of no police agency that is currently using females as patrol dogs and maybe that is the mentality another poster suggested, maybe its the fact that you can find a male to do this type easier.

by
northwoodsGSD
on 23 January 2012 - 23:25
I can't say I've ever seen males price higher than females(as pups from a litter). I've seen it quite often where females are prices higher than the males. Mostly in hunting breeds; Labs, Beagles, Pointers, etc. When asked why the price difference it's always the same answer, because of the future litters said female puppy can have for it's new owner.
I personally wouldn't even bother with anyone that put different prices(for any reason) on pups from same litter.
by
Rik
on 24 January 2012 - 00:55
I have often seen litters priced according to quality, (to be honest, potential for show), but not according to sex. Most breeders I know, if a dog male or female, is that far above litter mates, then they are held onto.

Rik
by
Von Ward Kennels
on 24 January 2012 - 01:10
There is a show breeder near me just outside of San Diego that has been breeding for years and charges more for males. I don't think anything of it. She does what she wants.
When a post is made to show pics of good looking dogs, about 90% of them are males. Males are larger boned and have a more handsome appearance overall. I think this plays a big part in people charging more.
Stephanie
by
aaykay
on 24 January 2012 - 02:58
I've seen it quite often where females are prices higher than the males. Mostly in hunting breeds; Labs, Beagles, Pointers, etc.

Yes, I see this all the time in the field Labs (I have a Chocolate Field Lab pup), where the females are almost always priced higher than the male pups.
by
Q Man
on 24 January 2012 - 03:16
I think the answer to the question of "Why are female pups often priced lower than males"? The answer...as it pretains to the German Shepherd...is very simple...DEMAND... ... ...Even in Europe...Males are usually the ones that are wanted the most...Simply because Police Depts...and Most people in the Sport World want the males...For whatever reason...be it...Males don't come into HEAT and basically have Down Time...You don't have the mess of a female being in HEAT...Also...Males are usually bigger Boned and are usually a better looking dog...So Supply & Demand dictates...
Now...In saying this...I don't agree with it...I personally prefer...for the most part...a good Female...But in general I prefer a GOOD DOG...be it Male or Female...
I persoanlly think the hardest thing to find is a Good FEMALE...I mean a very good female...You can find good males almost anywhere...or at least more easily then a very good female...
And as to the question or statement that Males are better....stronger...more aggressive then a female...I very strongly disagree...I'll put my females up against any male...In the work...I think so many times males are given more of a chance to continue their work and progress...whereas females are so many times Titled and used for breeding...period! End of their training...
I think that to choose a male or female by a general statement is a mistake...I personally would take a super working female over a male...If...I'm thinking of breeding...because if I have a very good female...I can find very very good males anywhere I'd like...all I have to do is pay a Stud Fee...

As a breeder of German Shepherds I always sell my puppies...both males and females for the same price...Now...If I have puppies that haven't been sold and mature and are very good working dogs...I'll sell each at whatever price they're worth...Whether it be a male or a female...

~Bob~
by
Jenni78
on 24 January 2012 - 04:05
Often, I think the reason people use males more often is because of an incorrect ASSUMPTION. They ASSume, because popular opinion is males are "stronger" that they have to have a male. I have even heard cops say they wouldn't work a female even if she was the better dog because the male is "more intimidating."

Sad, but true. How the public perceives things can come into play. Some departments resist using Mals in favor of larger, heavier GSDs because of intimidation factor, or so I've been told by those requesting such dogs.

In Europe, I think, often, the best females are tested and then bred, bred, bred. No need to compete with them. They are best used in producing more strong dogs- not inflating handlers' egos on the field. I firmly believe that is a HUGE part of why you don't see many competing. If they're really that good, let's be honest...where are they being used?

I still disagree that there are no females that wouldn't "look soft" next to a good male. I just really disagree. They may be harder to find, but again, I think that's because the good ones are kept. If they produce what they are, even better! No one in their right mind sells them.
by
Gusmanda
on 24 January 2012 - 05:42
I think at the end of the day it's supply and demand. If you can charge more for either one, why not? As Jenni pointed out though, this tells you something about the customers a breeder caters to. I have only seen 1 breeder charge more for either sex (1,300 euros for males vs 1,100 euros for females)
You must be logged in to reply to posts