German Shepherd Dog > Crate unhealthy for a dogs for their behavior (78 replies)
by
mentayflor
on 22 January 2012 - 15:22
Hi jenni, very funny your dog opening all the valves. Some times when I go to the bathroom my pup takes advantage to cool him off, I open the valve, but having read your message I will pay attention for not to him learn to open it by himself hahaha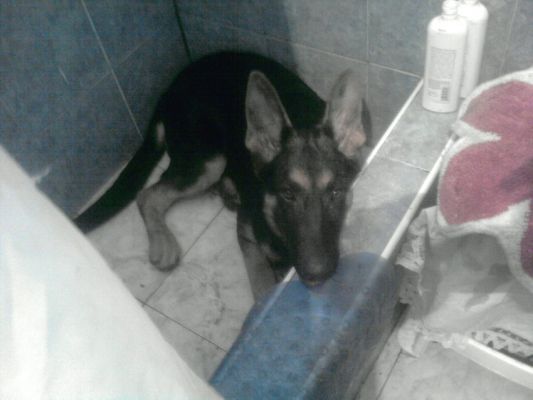 by
yellowrose of Texas
on 22 January 2012 - 21:34
Menta:

We are talking about the valve under the TOILET...to the toilet that has a continual flow and will flood the house...no tub or bowl to catch it

THE main line to your Toilet can be chewed in a matter of minutes by the teeth of any dog...especiall a gsd who love to chew when you least expect it.

LOL

YR
by
yellowrose of Texas
on 22 January 2012 - 21:40
I also imagine many a human kid has experimented with the valve in the bathroom too.

that is why you have to watch kids like a hawk and always have EYES IN THE BACK OF YOUR HEAD>>>

I still tell my grand kids that I have eyes there....

They still are a little leary that Gannie will know, everytime I am around them ,what they are up to...kinda funny how WORD . ..IMPLICATION feeds the minds of humans and of dogs also..

that is why we tell you to repeat the command always using the SAME WORDS... do not change a command....use same words always...

YR
by
Keith Grossman
on 31 January 2012 - 00:34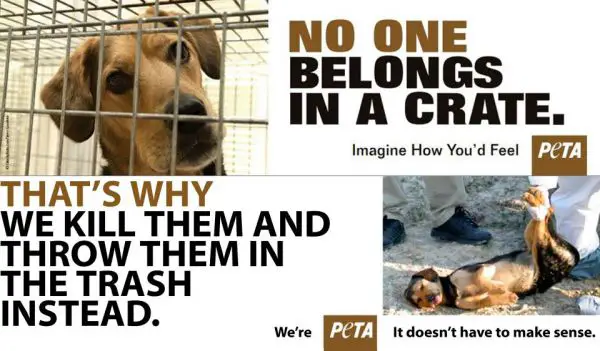 Thanks, Nia!

by
Betta Wolf
on 31 January 2012 - 00:54

I have a large crate for car travel, safer for the dog that way.

Up until she was a year, 18 months, my breezeway was her den.
Swept daily, cement floor mopped with bleach water.

Toys, 8ft clear glass door & window, Sunshine & a view. Also AC summer, heat winter.

The way we Roll.

Now she is house dog, whether I'm home or not; how else to protect the home? Her Job!
by
Dawulf
on 31 January 2012 - 01:51
Baby gates to hold back a German Shepherd? What are you smoking? LMAO!

We block our small dog - a Yorkie/Shih tzu in with a baby gate. He is 12 yrs old, and is trust worthy in that room... he just passes out on the bed anyway. The GSD, however... she goes and hangs out with him as she pleases. Like the cat does. We raised that thing to twice its own height, to see if it would keep her in. She clears it with ease. He used to be crated when we first got him, about 5 years ago... but is trustworthy enough now. The GSD... you don't know when that naughty streak will pop up.

Crates can be bad if they are used wrong. That is just common knowledge. We have a friend with a chocolate lab and a beagle - both are crated. All day. Whether they are home or not. They get let outside for about 20 minute intervals and then back in they go. The dogs have NO training, and have a ton of pent-up energy that they never get to use. Dogs are both spayed ('cause that calms them down you know). The kicker is the fact that they have a 6 ft privacy fence surrounding a huge yard that would just be paradise to these dogs. But dogs don't get to be out because they are too hyper and destructive. Huh. Wonder why.

Then they see our dogs, and are all petting them and saying "Gee, ___insert dog here___, I wish Hershey and Cocoa were as nice and calm as you, maybe you should come over and teach them how."

THAT is abusive, unhealthy crating.

But crating a dog for a couple hours while you are gone is nothing. They just sleep the whole time anyway. And like I said, our crate is big enough for her to have pleeennnty of room to stretch out in. There would be easy room for two of her, IMO. And she'll even hang out in there on her own accord. Not always. But if I'm home, she's out... and the fact that she comes to work with me every night... she really isn't in there much.

And cats like crates? What? When my cat was fixed, she tore her nose leather off, as well as rubbed some of her hair off on her face, trying to bust out. There is a reason she is leash-trained. Yep, she even goes to the vet, on-leash.


by
Sherman-RanchGSD
on 31 January 2012 - 22:08
Can be a handy tool for some things...Over used, and over rated IMO... but I am not the ruler of the universe yet so I do what I choose, and hope other do what they choose with the animals well being and common sense in mind.

Hope your pup/dog has a speedy recovery!

Debi
Sherman-Ranch.us
by
Betta Wolf
on 31 January 2012 - 23:26

Can't help but wonder how much exercise the crate brigade, or "un-trust worthy" in the house,
dogs get? (I can understand under 1 yo loose in home)
But I couldn't ever crate, I refer to it as "Get in Jail"
I wouldn't have bought a GSD if it had to be crated while I work
I bought a house with a "room with a view" for the dog (deterrent)
& I just left a part time job, that crates their x-mas puppy ALL day, so it doesn't poo on the floor
why not get a stuffed one to look at?

But ... then again, I take my dogs out everyday, not just the backyard a.m.,
but I Go for 1-2 hr walk/(they)run daily.
But I assumed, Before I bought a GSD, that that would be the responsibility of owning a large/active breed.
I formed my life around their needs, not them around me!
Then again, I like to walk, I live next to a park/creek, & they seem to like also.

I don't have Issues with my dog Free in the home, whether I am here or not
Her Hiding/Security is a 4" orthopedic dog bed, Yea, never been on my furniture either.

Isn't Part of the Point of owning a GSD to Protect the Home?
Thieves probably like Crated GSD's
by
Jenni78
on 31 January 2012 - 23:37
Betta Wolf, with all due respect, what lines are your dogs?


by
Red Sable
on 31 January 2012 - 23:52
'Can't help but wonder how much exercise the crate brigade, or "un-trust worthy" in the house,
dogs get? (I can understand under 1 yo loose in home)'


I'm sure every household is different, but I'm wagering the majority on this board since they are here in the first place, take very good care of their dogs. There may be a few exceptions.
I've had dogs before that didn't need to be crated when I was gone, so of course they weren't.

I take mine to work with me and like I've mentioned before they jog beside me with my horse. That is at least 3 often 4 miles/day They still are rearing to go an hour later. On the days I train, I do not take them. (Twice a week). They are then crated till I get home at noon.
In the summer, now thanks to my peddleboat, they swim beside me on weekends, that too is great exercise.

I also have adjusted my life for my dogs. I wouldn't have a dog if it had to be in a kennel (which they hate) or in a crate all the time. Like you said, what good is that? A pain for them and for me.
by
Blitzen
on 31 January 2012 - 23:57
LOL how absolutely arrogant to make a blanket statement that owners who use crates for their dogs are bad dog owners and those who don't are better dog owners. If only it were that simple.
by
Jenni78
on 01 February 2012 - 00:03
Precisely.

There are different dogs with different temperaments, different drives, different situations, etc. What if you have multiples and they don't get along? Risk injury or death to avoid crating for a few hours?

by
Keith Grossman
on 01 February 2012 - 01:36
"Betta Wolf, with all due respect, what lines are your dogs?"

I wouldn't hold my breath waiting for the answer to that question.

by
Blitzen
on 01 February 2012 - 03:52
Looks like you're right, Keith.
by
Kalibeck
on 01 February 2012 - 04:10
I will say my dogs are crated for their safety when we are not at home....as my husband is retired that's not often. But when they are loose in the house we often find them curled up in their crates, with the doors open....it's their private space, & they do seem to enjoy going there from time to time for privacy or a secure nap, or to stash that special toy or treat. My one girl runs to her crate all the time, the dogs have their own bedroom for their crates, each crate has it's own space, bed, & little area, & she is very particular about who enters her 'space'....LOL so like a kid it's pathetic, LOL. When they're not feeling well or having an issue, they sleep in our room. During her illness Kali has taken up residence in our bedroom with us, & everyone else seems to be OK with it, no jealousy or bickering. She just wants to be close to us for now.
I'll admit I didn't read the whole thread, just thought I'd throw my $0.02 in, since our bedroom/crate system seems to work so well, & everyone seems happy....jackie harris
by
alboe2009
on 01 February 2012 - 06:39
I'm AMAZED that a topic even as "crates" can get heated........ All my dogs are or have been crated, (situation dictates). Puppies at night or when I am away until they "earn" the freedom of the house. When I first joined the PDB I stated my male, (now 10 in Mar.), as a pup was crated while I worked, (LEO). I was on 12 hr. shifts, 3 on 2 off. Paperwork etc. made it closer to 13/14 hrs. If I was "extended" due to arrests, emergencies, etc. it could be longer. The longest ever was 19 hrs. due to a fatality accident. NO PROBLEMS. At that time it life that was the only way besides giving him up and that wouldn't happen!

Service dog is crated, the two girls are crated. At present, the two girls are crated when I am gone for work. The house, (or part) would be destroyed. And you have to ,for most of the time, watch the young one, 17 mos like a hawk. (You think the dryer monster is stealing the babies socks? Nope, the young one is eating them!) For the person who stated ? robbers ? love crated GSDs. No perp, unless he/she is a diehard or under the influence of something is going to attempt to do anything inside a house with ANY dog barking, crated or not. Even if it's an ankle biter. And how would the AVERAGE knucklehead know the dog is crated?

I'll say when the girls are crated and someone came up to my door and all hell broke loose, (yes, there are four now) but those two barking wouldn't tell someone that they are crated. And whoever wouldn't stay around to long. (You should see the meter readers when they pull in the driveway, scoping EVERYTHING out to make sure four dogs are either kenneled or indoors. (lol).

As I said, situation dictates. As far as kenneled outdoors. They're usually with me wherever I am/go. Once in a while I take a couple or just one. Anastacia is a non-stop barker in the truck and once in a blue moon I just want some peace. If kenneled outdoors it's for fresh air and being outdoors. The kennels are for their comfort. NOT for them to be locked up in for a whole day or for them to crap or piss in. Once in a blue moon that might happen. But I am usually there to "break" them or exercise/train them and they come out.

Ironically, my friend and Boss has four dogs with three of them explosives. His kennels, two that I just built, kennel his dogs pretty much 24/7. And the dogs crap and piss in them. To me, that is the other end of the spectrum for me. I said a few things when I was building the kennels but to each their own. For me it just isn't in my mentality for dogs to be in that set up. Even if "working" dogs that can't live indoors or with family members/children.

Crates are just another tool in managing a dog...............
by
howlk9
on 01 February 2012 - 17:31
I have no problem with crating a dog and have used crates without issue for years. When I got my male Shepherd, I used the crate so he had "his place" in the new environment and he took right to it. After several months of this big crate in the house, we changed things up and I got rid of the crate in the house, keeping it only for transport. A few weeks later, we were visiting a friend and my dog saw my buddy's dog's little crate- sized for a brittany spaniel. My 90lb. boy climbed inside, curled into a tiny ball so he could fit, and went right to sleep.
He must not have a problem with crates.
by
Hundmutter
on 29 March 2012 - 16:27
I have always used a (really large) crate a lot for my adult male; largely for his own safety. He
is a total klutz, always walking into things and swallowing things he shouldn't, so crate time
reduces vet bills. He goes out for walks at least four times every day though. Often asleep in it
although the door is open. Would only be asleep on a rug or something at those times if there
was no crate - he is nine now. Used to be a bit overactive. Haven't noticed any detriment, by
comparison with other, non-crated, dogs I've lived with.
by
magdalenasins
on 16 April 2012 - 13:02
People that don't use crates love puppy pee pads and teach their dogs peeing in the house is just fine. Whatever works for them (and their sense of smell). Mine are always crated until at least a year when my eyes are not on them (and I don't even work). They are usually tethered to me as puppies when not sleeping in their crates (which not one has not loved) or outside training/playing. I suppose leashes are out of the question too because the dog can't make it's own mind up about where they want to wander on walks.
You must be logged in to reply to posts