by
trixx
on 11 January 2012 - 23:22
my boy Teddy vom Vinahaus is DM Carrier he is in training for his SCh title now and he will only breed to DM Clear females , i have 1 DM clear female and will also be having a DM clear litter this summer . i will say that the stud i am using is a Quenn/Vegas grand son. so maybe those lines are DM Clear.
by
VIANDEN
on 12 January 2012 - 00:06
SG Zico van't Linnershof Sch3 FH OFA Excellent DM Clear

SG Enno vom haus Vianden Sch1 CD AD OFA DM Clear

INT CH Liedo vom haus Vianden BH CD RN OFA DM Carrier
There pedigree are here on the database.I was going to post there pictures but can't seem to
figure out how to do it.
by
JanaeUlva
on 12 January 2012 - 00:27
I emailed the Pedigree Database a while back, suggesting they add DM as an option to the Health/Description section (where you can enter the HD info). They should also add Elbow status too, IMO.
by
leoetta
on 12 January 2012 - 01:01
GSD2727,

Thanks for the compliments :) The German Youth Universal Sieger is a competiton for Youth handlers in all of Germany, the dog must be trialed and shown by a youth handler and they earn points, his youth handler showed him and also trialed him for his last four SchH3 titles, she won the competition by over 100 points over the second place youth team. Not sure though if there's like a final competition or not, I'll have to ask her, never thought about it really :) I'm heading over there the end of the month to visit her for a week so I'll definitely find out.

Barbie
by
GSD2727
on 12 January 2012 - 03:58
Barbie, ah, ok that makes sense! Interesting... What fun for the youth handlers! Sounds like he did really well with his youth handler! Thanks for the explanation!
by
Blitzen
on 16 January 2012 - 16:44
Waiko is owned by Plank, not Plant. Sorry for the error.
by
Abby Normal
on 16 January 2012 - 21:35
Shepherdhope

Far too few in the UK IMO. One SL kennel that I am aware of who is testing for both AF and DM is Kesyra GSDs. I'm sure there are others, and perhaps they will come forward, especially for those who will be seeking puppies from DM clear parents in the future !
by
Gildaf
on 16 January 2012 - 23:47
Both of my stud males are DM Clear, OFA Excellent, Elbows Normal, CERF Clear.
U-CH Altpeter vom Gildaf CGC Cert. HRD/SAR dog (he was mentioned earlier by Hunger)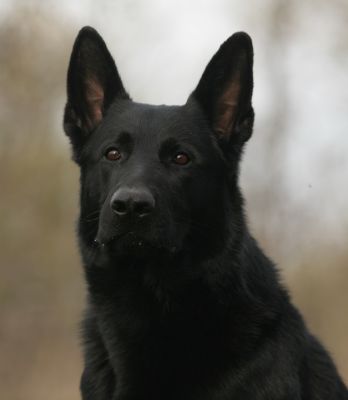 and
U-CH SG Buzz vom Gildaf CGC BH AD HIC (competing in agility right now and working toward our SchH1).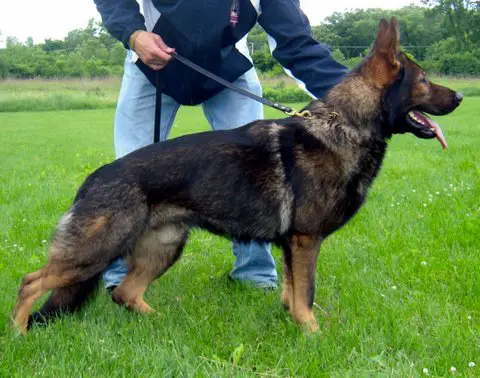 Can see more info on my site:
http://www.gildafk9.com/our-males.html

I did use Rasto z Eurosportu...awesome dog! And you are welcome Mike, glad you tested him and I got to use him. It was a great litter.


by
shepherdhope
on 17 January 2012 - 20:40
I have spoken to Katrina at Kesyra. Your right AbbyNormal I can not believe how few test for these conditions in the UK. There are a hand full testing for DM but Katrina is the ONLY ONE I know testing for AF too. When I've been looking on the Internet Katrina has done us proud in the health testing. If Keira hadn't had all her problems I wouldn't have know about any of these horrific conditions. It's only since she's been gone I've done lots more research. I feel so sorry for people looking for a shepherd thinking hip and elbow scores are all you have to be worried about.
by
Abby Normal
on 17 January 2012 - 21:17
Shepherdhope
Indeed, most of us learn about these conditions 'the hard way'. I have often been told that DM is not considered overly important because it is a 'disease of old age'.
My reply has always been well you have obviously never had a dog with it.

I find it incredibly disappointing that the UK is so backward in modern GSD health testing. The gems stand out like diamonds, but oh so few. I do not buy into the lame excuses for the lack of testing that I have heard so often.

I feel so sorry for people looking for a shepherd thinking hip and elbow scores are all you have to be worried about.
Me too. The trouble is, looking and researching would lead you to believe that this was all you need to worry about wouldn't it? In fact hips are now one of the lesser of my concerns, having had HD dogs, and knowing that if the worst comes to the worst they can be repaired. Progress is even being made with elbow replacement. But as yet you can do nothing about DM.

So why are the majority of breeders in the UK not testing when these tests are available? Why indeed?
by
Red Sable
on 17 January 2012 - 21:49
Gildaf, gorgeous dogs! Kudo's to you!
by
Gildaf
on 17 January 2012 - 23:22
Thank you so much Red Sable! I love my boys!


IMO, DM is a very serious disease...and yes, I'm one of those who lost a dog to it. She was a pet, never bred and I will say, I tested before she was ever diagnosed. So it wasn't my dog being affected that prompted me to test my breeding dogs. I started testing b/c it's a horrible disease and I don't want to produce puppies who will be affected by the disease.

Maybe some don't know about DM? Maybe some don't "want" to know the results of their dogs? Maybe some read this thread and will test their dogs. I know what I want out of my breedings.
Melinda Clark
vom Gildaf German Shepherds
by
Blitzen
on 17 January 2012 - 23:39
Applause, Melinda. Your are on my short list of breeders to buy from and/or to recommend. It baffles me that there are still breeders who have not heard of DM or the DNA test.
by
Goulbourn
on 18 January 2012 - 07:40
As far as I know, these test´s are still uncommon in germany, too. I only learnt about these test´s from Melinda (vom Gildaf) and had - for now - one dog tested N/N clear. IMO this test should be as common as HD/ED-xray before using a dog for breeding.

by
shepherdhope
on 18 January 2012 - 11:13
I am a pet owner from the UK as stated in previous posts. I am gutted that so little is done in the UK for these hereditry conditions. Gildaf is spot on in my opinion WHY would you want another dog brought into this world with this debilitating condition. I have never wanted to breed but if I did I would test for evey conditon I could. I would know I have done the best by my breed. I know nature can give us a kick in the gutts but if you do all that you can it's got to be a good thing hasn't it?
by
Heidi Theis
on 18 January 2012 - 20:46
I also have 2 show lines males who are OFA DM normal/normal. First male is Ax Redox who also cannot produce longhairs: www.AxRedox.com and my young male Myckk vom Theishof who I am preparing now for titles in the Spring/Summer 2012. www.theishof.com/Myckk.html Both males are hd/ed normal as well. I am so happy this test was developed to rather simply and easily eliminate this horrible disease from the genetics to the breeders who care to eradicate it.
by
Red Sable
on 18 January 2012 - 21:57
"First male is Ax Redox who also cannot produce longhairs: "

That's unfortunate Heidi




Beautiful dogs, and thank you for trying to breed the healthiest dogs you can!
by
Nans gsd
on 18 January 2012 - 23:15
All very handsome boys and thank you all for testing and for the sake of the breed. Nan
You must be logged in to reply to posts