German Shepherd Dog > Pregnant GSD 1st litter! (166 replies)
by
Jinxy
on 07 January 2012 - 04:23
Sending positive thoughts and vibes to Victoria, Reign and puppies! K
by
chaz
on 07 January 2012 - 10:38
Hope everything gets sorted soon, very disappointed in the vet. X
by
ggturner
on 07 January 2012 - 14:21
Nothing new yet? Wonder how many puppies survived? So sad! Really mad at the vet!
by
gsd39mr
on 07 January 2012 - 14:58
I am so sorry to see that things have not gone well for Victoria and her girl.Hopefully the remaining pups can be saved and that Mom will be able to take care of her babies. This shows how important it is to have Vet back-up that is knowledgable and experienced with pregnancy and whelping (if possible).

My and my bitchs first litter was also difficult, her water broke on a Tuesday night and first puppy came feet first about 2 am but was fine, but by Thursday morning I only had 3 puppies (8 counted on x-ray). I didn't have the green discharge but we both were exhanusted; when she didn't have another puppy by early afternoon and many calls to the Repo Vet it was bring her in for a c-section. Though there are several ER vets closer I drove an hour on snowy roads to the expert. We got there about 4pm, section was done, 6 more puppies (9 total), she was home with me by 6:30pm still groggy but nursing her babies. The staff is very experienced, they get in and got the puppies out and brought them all to me and my friend to rub and keep warm while they stitched her up. They were all very vigorous. They want the bitch with the puppies as soon as possible, we had to carry her out to the car. We had the car running with the heat cranked up. She aroused easily, was frantic when she heard them crying, but couldn't stay awake. She wasn't fully alert and up walking without help until about 2 am. I rotated the puppies around (only 8 spots at the milkbar!) and would bring each to her head for licking to potty them and so she would know each one. I'm a nurse so I kept a close eye on her,cleaned her incision and took her temp 3x/day concerned about infection and 2 days later she spiked a temp (105), I gave her aspirin immediately cooled her with compresses and the vet phoned in an Rx for Amoxiciilin to the CVS and all was well. She was a great mom and all 9 puppies did very well.

My heart goes out to Victoria and pray for the 4 babies and mom, I hope she has 7 healthy babies running around soon.

Jo Ann
by
stary_eyed_angel
on 07 January 2012 - 15:20
This is the update from Victoria's FB page.



by
Betta Wolf
on 07 January 2012 - 15:28
TY, stary eyed angel, for this update.

Thoughts with Victoria.
by
stary_eyed_angel
on 07 January 2012 - 15:37
Update from an hour ago.



I'm on my way to pick Reign up from GBEV and take her and the pups to churchland animal clinic so everyone can get a thorough check up. I'm needing to tube feed 2 puppies that aren't looking to good.....




by
gsd39mr
on 07 January 2012 - 15:44
Victoria,
I know it's hard, but try not to think about what was lost and focus on the 7 you now have. I hope your girl wll recover unevently after her transfusion. 14 is alot for any litter let alone a first litter, and 7 babies for you to care for will be a huge job right now, hopefully you have help. There are many things we all second guess, and many lessons learned the hard way but know you have probably helped someone else avoid a similar heartache.

Jo Ann
by
Jenni78
on 07 January 2012 - 16:29
Thank God Reign is still alive! She's the one I was most worried about. Not that the poor pups weren't a concern, but I was afraid by the time the c-section wasn't done the night before, that most of them were lost anyway.



Hang in there, Victoria. Keep good notes, if you can find the time. That vet needs to be....well, I'll just say keep your cool and take care of the dogs and when they're out of the woods, give 'em hell. It's easy to want to believe a vet who reassures you, when you want so much to be reassured that everything is fine.

Disappointment doesn't begin to cover it. I'm hardly the most experienced breeder. I've had experience with, what, maybe half a dozen litters? And I read her post and was in a panic. I emailed both her accounts to try and catch her in case she didn't log on here again. WHY was I more concerned than the vet? Why did I see the writing on the wall and he/she didn't and sent her home?! This is a person with a DVM, and I only know what I know from experience and a ton of research, because I'm a worrywart. Furious, livid, seething...those come to mind before disappointed. This is on the vet, not you, Victoria. Feel free to show the vet my comments and emails to you. Don't let them think for a minute that it was something no one else would've caught.

More prayers!!!!
by
Betty
on 07 January 2012 - 17:51
Still sending healing thougths to you and your pack from Florida Victoria. I hope somehow you have found someone to take a shift so that you can grab a couple of hours sleep.

Hang in there! While losing so many is heart breaking 7 will be a lot easier on mom and on you.
by
Jenni78
on 07 January 2012 - 17:56
As hard as it is to not concentrate on being angry, anger is a negative emotion and I think only positive is best right now for mom and pups.

Betty is right; 7 is manageable; let's focus on what is right in this situation, not all that's gone wrong. I'm the worst offender. But what's done is done and won't help Reign any.

by
Betty
on 07 January 2012 - 18:18
I just wished I lived within a couple of hundred miles of her where I could give her a hand for a day and let her grab some sleep....... Poor thing has to be dead on her feet but probably afraid to even try and grab a few minutes sleep.
by
Jenni78
on 07 January 2012 - 18:35
I know. That what I was thinking. I know how hard it is for me to stay awake and just make sure everything is ok, let alone stay awake and feed puppies while worrying about Mom, all on zero sleep.

I sure hope we get an update soon on Reign's condition. The quicker those pups get her milk/colostrum the better off they will be.
by
Divr01
on 07 January 2012 - 18:53
I am glad things has work out(sort of), the loss of the 7 is sad, but the all that truely matters is Reign is doing good, I don't if the First vet just didnt know what to do or just didn't care.
We have clinic here in my area. they care more about the money than the animal. I told the owner the same and we are banned from the clinic.
I am not in your area, but let me know if there is anything I can do to help.
Mike

by
stary_eyed_angel
on 07 January 2012 - 20:22
Another update -

I did ask and Reign has been able to nurse her puppies. Victoria is helping to supplement them while their mom recovers. Hopefully she'll still get a good milk supply despite being weakened from this awful ordeal. Part of the problem with the ER clinic was they kept passing her off to different vets and each one wanted to push more oxytocin despite Reign being completely exhausted to the point she just couldn't push anymore. It took an owner getting angry for them to decide to do the c-section. Probably wanted to get her out of their at that point. I don't think she has any intention of ever using this ER again (she said there are others, they just were't an option last night) but if she has to at least she knows now to go in guns blazing and then they might actually listen.



by
yellowrose of Texas
on 07 January 2012 - 20:28
Thanks stary eyed:

Yes after each experience you learn who is in control and what to do...My trainer always said..you learn on the first one and then after the rest is better..

Call in some friends to stand by \while you sleep...please....

I would pack up and come but you live toooooooo far ..

YR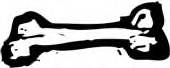 by
dogshome9
on 07 January 2012 - 22:31

Thank god Reign is fine -- I hope that she recovers quickly and that she is able to take over and care for the litter.

Victoria, concentrate on the puppies that you have and try not to dwell on those that were lost 7 puppies will still be hard work both for you and Reign.




by
Judy P
on 07 January 2012 - 23:17
Poor Reign and poor Victoria. I would have had my hands around the vets throat and a c-section woud have been done earlier. I am so hapy I have the wonderful vet I have. I can call him any time for any thing.
by
goodknightforu2
on 08 January 2012 - 03:34
So sorry for your loss, I was really worried about Regin!! I pray all turns out good with her and the serviving puppys. I still can not believe that so called vet sent her home.
by
Cavalier K9
on 08 January 2012 - 08:19
I want to thank EVERYONE for all your prayers. I have moved the whelping box into my house so that I can keep an eye on everyone. Reign has not been producing enough milk to say so.....So I am having to bottlefeed all 7 puppies. I am giving her free choice water and going to be feeding her food 4 times a day. I'm also mixing some of the puppy formula with her food. I do have family and friends that will be helping me out some! I am very lucky to still have 7 beautiful puppies and to still have Reign.

It upsets me that Reign had to endur so much pain because of one doctors negligence. During the c-section they found 4 dead puppies all with torn placenta's. Thursday when I went into Greenbrier Emergency Vet they took Reign from me right away and ran bloodwork and then a Dr. Sears came out and told me she was fine and to take her home and she should have puppies within 12 hours. I asked him about the dark green discharge and that if Reign should have a C-section. He told me no and that there was not a placental tear. He told me again to take her home and that she was going to be fine! So I got little Reign home around 11pm that night and by 2 am she did have 2 healthy puppies that passed fairly easy for her. After that she stopped having contractions and there was no pushing. By 5am I called my vet and he told me to just watch her and give her a little more time. She was resting comfortabley wasn't stressed. At 7 am she had a few light contractions and was starting to become restless....By 8am I called my vet and he told me to take her in to the ER. He was short staffed on Friday and didn't have enough hands for the surgery. I had Reign to the vet by 10am and met with Dr. O'kelly who was great. We agreed on a plan to try ONE Oxytocin Inj and to give it an hour and that if we didn't make any progress that we would head straight into surgery. In that hour Reign passed 1 dead puppy that had been dead for a while (was difficult to pass). We then did an ultra sound to see the rest of the puppies we got a lot of healthy heartbeats and everything looked great. After that Reign passed another dead puppy who died in the canal. On that note the Dr said that we should go into surgery since mom was getting pretty tired and didn't have much energy to really push. Unfortunatley at that time Dr. O'Kelly was scheduled to get off work and said that Dr. Howland(sp?) was going to help me. We Dr. Howland said that we should give Reign another injection before jumping to surgery. I told him that I would feel more comfortable if we could stick to mine and Dr. O'kellys plan. He told me that it would be better for Reign if we could try to avoid surgery. So He gave Reign another inj and after 90 min passed a very small live female. At this point it is around 4 in the afternoon. I told him that she was getting to tired and was having a hard time pushing and that I was afraid that she was going to lose more puppies. So then he recommended doing another ultra sound to check and see how the puppies were doing. We picked up 4 healthy heart beats so again he recommended another injection.....At this point I was exhausted and very upset. I askd him why we haven't started Sx and he kept saying well she passed a live puppy and that the rest of the puppies should be fine and she should be able to pass them no problem. So I waited about another hour and Reign had given up on pushing so I yelled to the Doctor and told him she hadn't been pushing and that she was way to weak to deliver anymore puppies so again instead of taking her to surgery he fed her puppy food to "boost" her energy. So they gave her canned puppy food and lots of water.......Still nothing.....Finally I did go into Bitch mode and told him that he was killing my puppies and putting my dog through hell and that he could do the surgery NOW or that I'm going to take her elsewhere. At that point he agreed to do the surgery. At 10:30pm he finally took Reign to Sx....At this point I hadn't really ate in 24 hours so I had a friend pick me up we went to eat and grab formula and bottles etc. Then went back to her house to shower and feed the 3 puppies. When I got out of the shower they called and said that Reign was fine and that they found 8 puppies inside and that 4 had passed and 4 were healthy. They told me that they wanted to keep her overnight for observation and that I could bring the other puppies down to feed off of mom. So we headed straight back to the ER. I got another call on my way back stating again Reign is ok but that the Dr. Wanted to do a blood transfusion. Of course I said yes! When I got back to the ER I sat there until 2am before the Dr came in to talk to me. He said that the surgery was a lot more complicated than he thought and that the 4 puppies that had passed had been dead for atleast a day and that they in fact DID have placental tears!!!! At that point I broke down in tears because I knew I should of went to the other pet ER for a scond opinion thursday night......That night I let all the puppies feed and they wanted to keep them the night but I told them that the mothr didn't have enough milk and that I knew they wouldn't feed them every 2 hrs like they would need. I left the ER that night around 4am! Picked Reign up at 8am this morning and had her to her regular vet by 11:30am.

I have learned a lot from this experience. I have worked as a veterinary assistance in emergency rooms and at day practices for 6 years now. Granted we did not see a lot of large breed dogs with dystocia. Mostly we only seen bulldogs.....I feel that I should of known but I'm not going to kill myself over it. I have learned a valuable lesson and I will say that never again will any vet at GBEV touch my dogs!


I want to thank you all for your kind words and will post pictures after I get some more rest!!!! Thank you! Thank You!!!!


Also keep in mind that I have only had 4 hours sleep so far, so hopefully my grammar and spelling isn't to terrible!




You must be logged in to reply to posts