German Shepherd Dog > Pregnant GSD 1st litter! (166 replies)
by
Cavalier K9
on 05 January 2012 - 03:45
Thanks YR, I am learning her signs as time goes on. I took her for a walk about 40 min ago and she is starting to stop, circle and look at her back end so I'm guessing she is starting to have contractions? I can feel the puppies moving like crazy and that is such an awesome feeling! I am actually starting to feel calm and relaxed. When I was sitting out there with her she layed in my lap and licked my face. She seems to be telling me to calm down and that she has this! haha yes my dogs talk to me!
by
yellowrose of Texas
on 05 January 2012 - 03:50
Yes she is telling yu..

Smart mama dog

she is getting close..they start licking the vulva and turning around

I would not be walking her now ..keep her in her box , and you sit by her and be ready...just let her do her thing in her box...you sit and watch..

She is having slight contractions..and the pups have to move down into the tract...that is what is happening and she knows it..

no alarm

just let her talk all she wants.

We would be talking a blue streak and probably yellling in an hour or so.

she may turn in circles...just let her..
in her box.....hope she cant get out of it..




YR
by
Cavalier K9
on 05 January 2012 - 04:09
She can get in and out of the box. She is in a 5x10 kennel run the box itself is the Large Dura-whelp box 48"x48" the rest of the kennel is covered in straw so if she has an accident in there she won't track it into the whelping box. I plan on camping out in the shop with her until she has the puppies. I have a nice set up with a couch tv and my laptop with my hot chocolate and blanket! This way if she does have one outside the box or needs help I will be here! I can't thank everyone enough for all of your help and support! Especially YR!! You are the best!
by
Cavalier K9
on 05 January 2012 - 17:54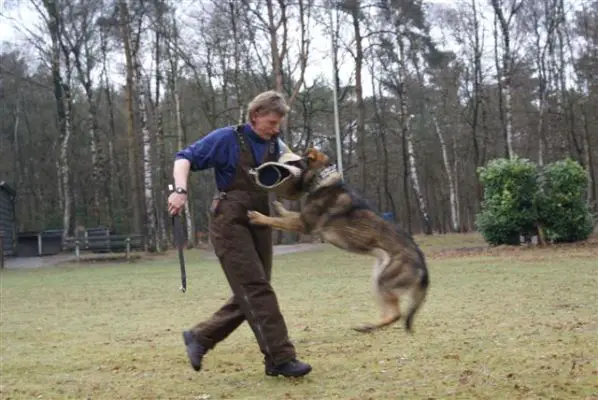 Reign doing what she loves best :-)
by
yellowrose of Texas
on 05 January 2012 - 23:20
Sounds perfect...at least you can close the kennel door while You go potty or run inside for brief time

I quite breeding three yrs ago March as I am too old to sit for hours in a whelping box , roll all over helping get pups out of way, holding pups, doing all the chores and all the proper things..I hurt so bad all over for weeks last litter..I am leaving it all to every one else now and just read about it.

I miss puppy breath and watching what the puppies turn out to be...NOthing any greater than to see good strong healthy fighting puppies and a mom who delivers like GOLD...

I loved it...you will too

So take pics and make logs and enjoy....After the first litter, it will be much easier..

Even though like our human kids,,you just cannot predict one minute to the next

That is life in general.

Live each moment as best you can and kiss all the pups.

YR

Waiting............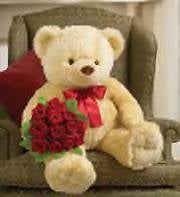 by
Cavalier K9
on 05 January 2012 - 23:37
So Reign is having a lot of green discharge! Started around 3pm and is now getting a little thicker and heavier. I'm guessing she will start having puppies soon. I sat in her whelping box and she came up and layed next to me with her head in my lap. She is just a sweet heart!
by
Jenni78
on 05 January 2012 - 23:44
Whoa, green discharge but hasn't had any puppies yet?! Not good. Take her to the vet. That can mean early separation of placentas. If a puppy is coming like "right NOW" it can be ok, but in this situation, I'd take her in immediately. Maybe needs a c-section.
by
Cavalier K9
on 05 January 2012 - 23:49
Ok, Calling my vet now! Thank you!

by
Jenni78
on 06 January 2012 - 00:03
Oh, thank God. I freaked and looked up your email addresses and emailed both the ones I found listed. Whew. I was afraid you wouldn't check back in time.
by
goodknightforu2
on 06 January 2012 - 01:45
Now I am on pins and needles :( I hope and pray all turns out ok.
by
Jenni78
on 06 January 2012 - 01:51
Me too. I keep checking every ten minutes. I'm assuming since we haven't heard anything that she's taken her in.
by
Divr01
on 06 January 2012 - 02:12
This is a nail biter :-)
by
yellowrose of Texas
on 06 January 2012 - 05:00
WOW

What time did all this happen?>I went to grocery store just now logged on/

It is 10:46pm in Texas?/

Jan

YR
by
yellowrose of Texas
on 06 January 2012 - 05:03


I am sure glad I was young when I started all this...I would have a heart attack now...I get so emotionally attached and since I am not there....I know nothing.....

I am positive she is at vets....she had plans to post as things went along...her plans had the computer in garage and all set up...

I hope everything is ok...the vet will probably assist and make sure things are ok..if not c section and that is a hard thing to overcome...you have to make the pups suck and when she awakes you have a surprised bitch with a surgery to overcome

hope he just gets the pups delivered..

Waiting

YR
by
Cavalier K9
on 06 January 2012 - 06:57
Ok guys we went to the ER and they checked her calciums levels and took an x-ray and sent us home! Everything is ok!!!! We got back home around 11pm and she had her first girl at 1:14am and her second girl at 1:52am!!!! She is doing great seems a little rough with them but isn't hurting them. She isn't letting them eat right now she is tring to keep them under her head. How soon do they need to eat???? OMG this is sooooo exciting!!!!
by
Cavalier K9
on 06 January 2012 - 07:07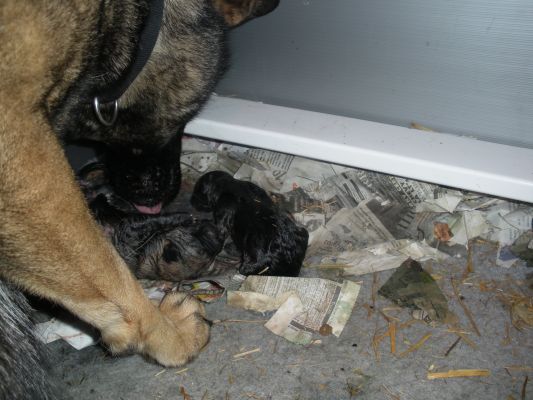 And then there were 2 :-)
by
Cavalier K9
on 06 January 2012 - 07:11
1st female 500grams 2nd female was smaller at 400grams
by
yellowrose of Texas
on 06 January 2012 - 10:29

Take her collar off
a pup can get caught in it

You may have to make her lay down and just pups up to her calm her and tell her let them eat now

That is the problem I had with one of mine
they ought to be eating within few minutes of each other...like 4 to 10 mins.. just put them up by the tits and she is like bhandi

Wants them right up by where she can control them and lick them

just gently put them so they can find a ninny
that is why I said I was so sore rolling around the whelping box making sure they ate and then if she has another you have to move them aside and then let her have them back..


Kinda half clean up but then let her go back to laying down and let them start nursing..the pups will root around till they find one but she has to be calmed down ..after a while they will all get to nurse.

just keep them warm while she is up and having them

I keep a heat light at one end so while she is messing up the box I put them in a pile , but she may go get them...kinda help her keep them in the nursing area...

I just keep calming a bitch like that and petting her head and telling her its ok let them suck...sure hope she is not a clean freek like Bhandi was..

makes it difficult...just keep putting them up to their eating place and it is a chore as she is nervous about hurting and having contractions.....

Ok I am gonna try and get some sleep..I told you it happens at night...lol

I will leave my computer on..and will check in later.

just command her to lay down if she won't ....be firm but let her have them but just coach and gently be ready to make sure all of them eat...later...no big hurry while she is up and down but they should be looking and if you keep them there, I also use rolled up towel so they dont fall off while there are only two...when more they fight for their dinner and lay on each other and brace them selves against the other one...with only two I roll up towel and put behind so they push on towel as they nurse
GOOD Luck

YR




by
dogshome9
on 06 January 2012 - 10:40
Oh this is soo exciting ____ Good Luck


by
Jenni78
on 06 January 2012 - 13:35
WHEW!!! I had to get up early to check this, lol.

How is she now? How many pups? Vet didn't have any reason to think due to premature placental separation (or anything else) that you could have a dead pup in there?

I'm still worried. Green discharge prior to puppies can be a very bad sign, and it had been going on a while before I saw that and posted, plus she said it was getting heavier and yet the first pup wasn't born until 1am. Yikes, you'd think this was my own dog the way I'm worrying!

PLEASE let us know how she and pups are doing! Oh, I hope I am totally wrong and every single puppy is just fine!

As far as eating, they don't "need" to eat immediately, but are they trying to eat? Is she just hovering over them or actually preventing them from traveling to the nipple?
You must be logged in to reply to posts