German Shepherd Dog > Is this a long coat or a short coat (54 replies)
by
myret
on 14 December 2011 - 12:03
red sable

there are many different lsc coat types do you have an idea what kind kind of coat you would think he will have ????

some have a very thick coat ,some have a very long coat ,some have medium coat type lenght

thanks


by
Kevlar
on 14 December 2011 - 13:58
See this is what is so confusing to me. The puppy just posted doesn't have much hair behind the ears when compared to true long coats. So is the true judge the show ring? What is the fault in a long coat... is it lack of undercoat? Many long coats have an undercoat as I think my puppy will and the puppy that was posted. I know hair between the toes is not allowed. I am picturing my pup looking very similar to the puppy posted. Thanks for the pictures... adorable:)
by
Weezy
on 14 December 2011 - 19:49
Kevlar, these pictures sure give indicator of long coat. How about longer hair on the backs of his front legs? maybe showing that now. Does look like more longer hair in and around the ears now too.
RedSable is correct. I have shortcoats and have gotten long coats when they were bred together. Had no idea they were even carrying the longcoat gene. Seems like more and more longcoats are showing up. It is hard to distinguish the ones with more sparse long long hair.
The learning continues..
Myret, yours is surely a long sc..

here are pictures of Zeta from 5 days old to 3 yrs old. She isn't as heavy coated as some long coats are, but still coated. Both Zeta's parents are stock coats.

close up at 8 weeks old.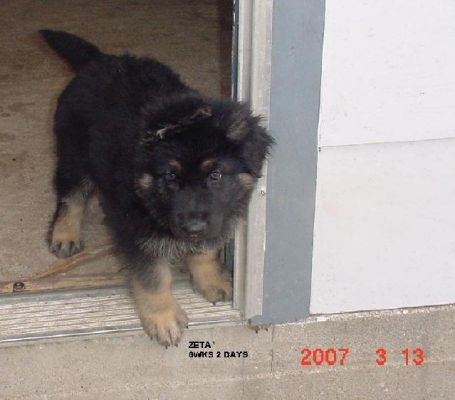 At 4 months.Hair coat changing on face. really dense soft undercoat. Below at 3 years.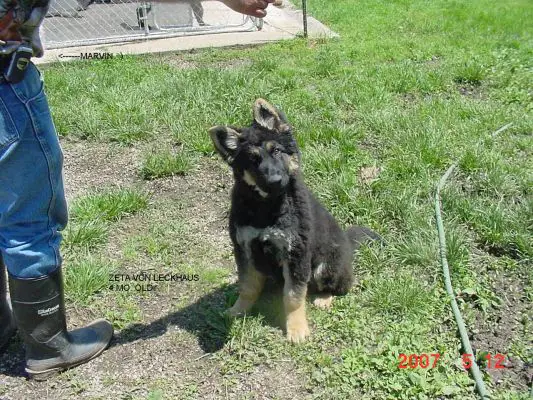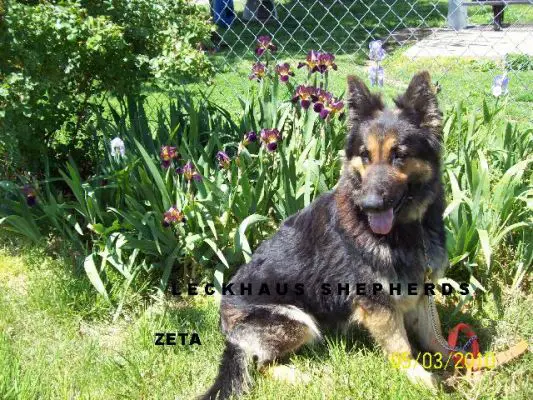 by
myret
on 14 December 2011 - 22:16
weezy

Yes I thought so to but he does not have that much hair ,but very thick coat and not that much on the legs and ears

by
myret
on 14 December 2011 - 22:17
weezy

think mine is going to have the same lenght coat as yours he is not that coated to but more than a normal coat


by
Weezy
on 14 December 2011 - 23:38
OOps! my 5 day old picture didn't go through.
my bad!
by
Weezy
on 14 December 2011 - 23:47
Red Sable, Your LC is a very nice looking Dog.
I would rather have all stock coats, not big on the longcoats, but my goodness, some of them are just really handsome dogs.

I like the looks of these long coats, some have massive amounts of hair nearly " chow looking"
don't like that at all.
Just me though.

Myret, your probably right. Not overly heavy coated, but a nice coat none the less.

Kevlar--Maybe yours will look like Red sables' and mine. They have undercoats. don't really see why that isn't allowed at the AKC shows.



by
Red Sable
on 15 December 2011 - 00:44
Thank you Weezy :)

I agree some can be too hairy looking.

Myret, I think yours will look like mine, she had about the same amount of hair at that age.

Kevlar, I think your pup just may be a LSC, by the look of the feet. I hope you keep us updated, it will be interesting to see how he turns out. :)
by
Red Sable
on 15 December 2011 - 18:53
That is a gorgeous dog, but not a LSC in my opinion. Time will tell! I'm sure he will be beautiful regardless of coat length. :)
by
myret
on 15 December 2011 - 19:27
red sable

dont you think he is a lsc ????

here are a few more pics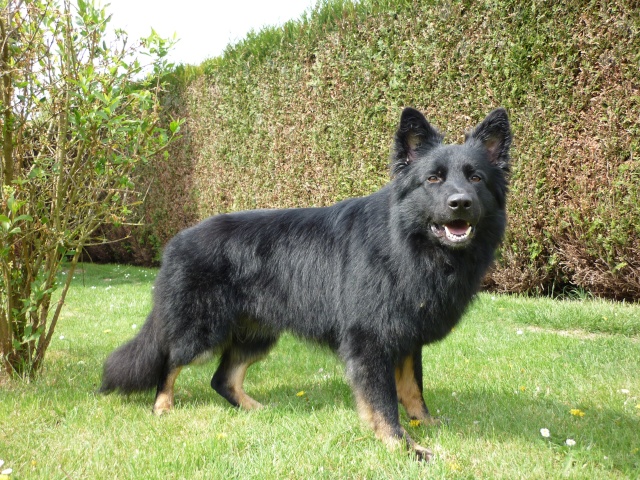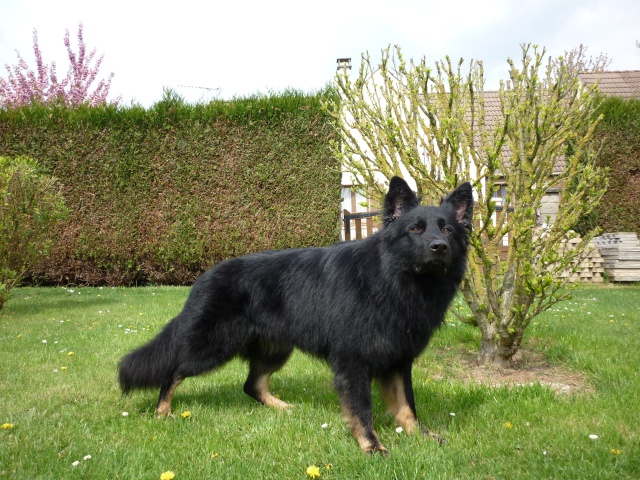 by
Red Sable
on 15 December 2011 - 19:34
Sorry myret, yes he does look like one in those pics. In the first pic, I couldn't see any feathering, and his coat looked normal length. :) What a gorgeous dog.
by
myret
on 15 December 2011 - 20:59
red sable

yes he is gorgeous same breeder as my pup

by
Markobytes
on 16 December 2011 - 00:37
Kevlar Yes, lack of an undercoat is a fault in longcoats. Long-stockcoats have an undercoat which currently allows them to have breed surveys. It all has to do with weatherability, especially with repeling water, the longer the fur the more water it holds. Getting back to your pup I think we have to consider the parents. The rest of the pups should have coats like ma and pa, yours may be just a little longer, although the toe fur makes me wonder. Weezy's 2nd picture on page one is the classic longcoat look! I always thought ear tufting inside the ears was also a big give-away. I don't really see any tufting inside of your pups ears. The length of fur on your pup is the same as I have seen on plenty of pups who grew to be dogs with good coats. The pictures that Myret posted show us that we have to consider the parentage, breeder knowledge of what thier dogs produce, and possibly differences in the lines.
by
Kevlar
on 16 December 2011 - 03:57
Thanks Markobytes for the response. When all the pups were together we were comparing all their toe hair and there were a few that had just as much if not more than he did. I have seen 1 other long coat come out of their breeding program and that puppy looked much "fluffier" than mine. Below is a picture of her (pup on the left) and her littermate at 6 weeks old: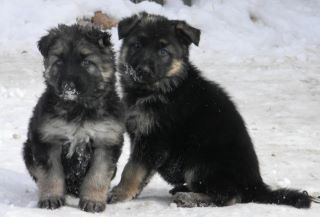 This puppy looks like a typical long coat... very "bear" looking. Dome shaped head as some people say. Here is a picture of that same puppy at 6 months: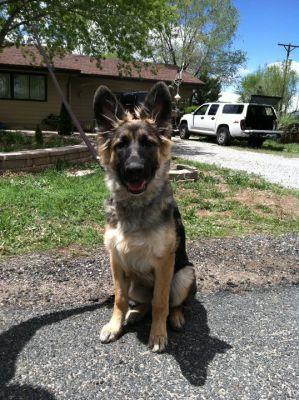 fairly classic long hair puppy. This pup has the same father, different mother as my pup. I guess only time will tell and I need to be patient and enjoy him while he is still little:)
You must be logged in to reply to posts