German Shepherd Dog > Jaxon 9 Months - Critique? :) (13 replies)
Jaxon 9 Months - Critique? :)
by
LukasGS
on 21 November 2011 - 00:10
I know these aren't the best. Quite a few are just standing but I hoped they'd give enough idea of his build. At 9 months old I know he's got time to grow. 26.3'' so he's a bit tall, 66lbs as of right now. I love him, he's got a great personality to match. :)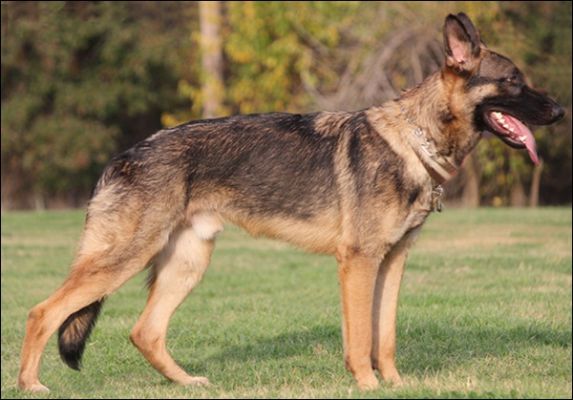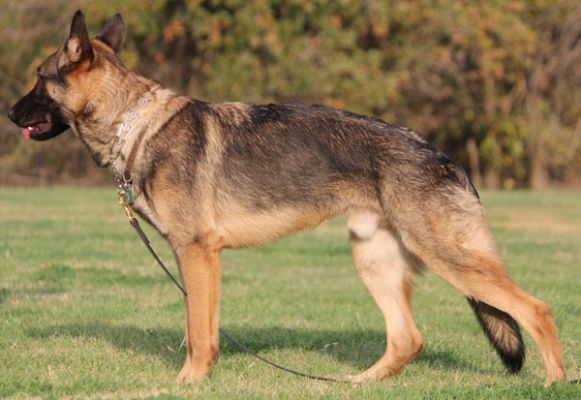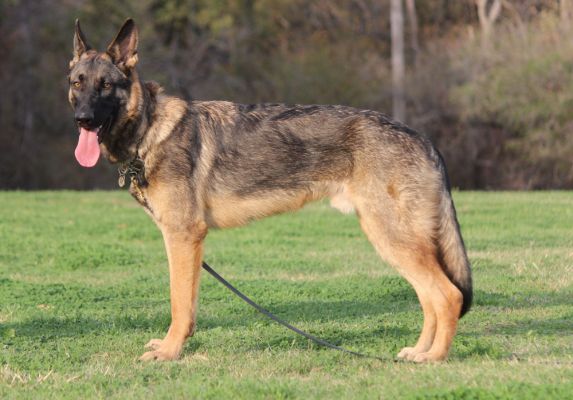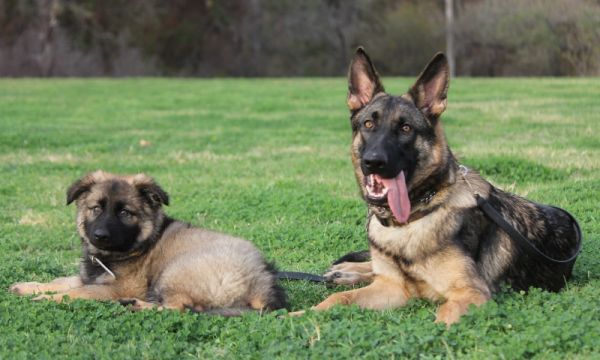 Yes he's with Cierny. :)




by
mirasmom
on 21 November 2011 - 00:44
He is VERY handsome.

Is he neutered?
by
Hutchins
on 21 November 2011 - 00:47
LukasGS,
I think for nine months old, he looks typical for his age, tall, lanky and lean. However, I would have to say he is over size in height accordng to the SV and the AKC standards. But you said you love him. Well dear, thats all that matters. As long as you love him, I guarantee he will love you unconditionally. Enjoy your dog.
by
LukasGS
on 21 November 2011 - 01:04
Mirasmom - Thank you. ;) He is not neutered.

Hutchins - Yeah. I decided to actually measure his height this evening. And I knew it was out of standard. Although apparently I mismesured and he's more like a little over 26.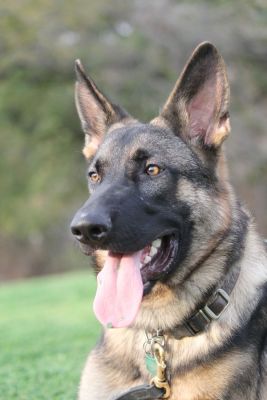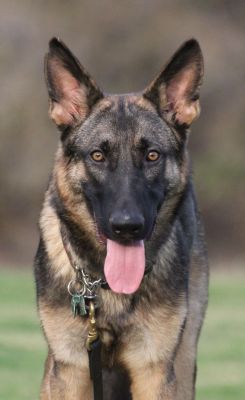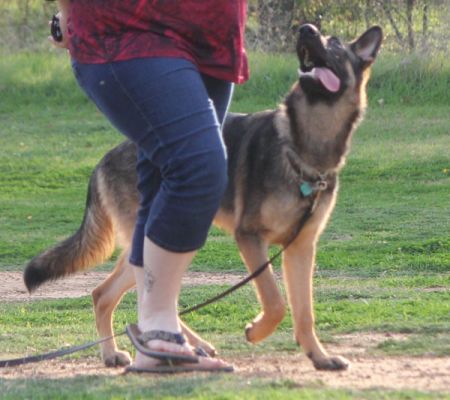 Also including his pedigree for anyone who might be curious.



http://www.pedigreedatabase.com/german_shepherd_dog/dog.html?id=708402
by
CMills
on 21 November 2011 - 02:14
Yep the typical "lanky teenager" stage! He'll look much better once he fills out. Will be a big boy.
by
dogshome9
on 21 November 2011 - 02:28
You just gota love that lanky stage.

He has very intense eyes set into a very nice head.

Enjoy every moment of him being a puppy because before you even realise it he will be all grown up.


by
Ruger1
on 21 November 2011 - 03:13
I really like the name Jaxon..He sure is a tall boy!! and has a very handsome face..Enjoy while you can they do grow up fast!!
by
KellyJ
on 21 November 2011 - 04:33

He looks great. Very lean! I remember when Cam looked like that...lol! Amazing pedigree too! Now thats a couple of high quality GSDs...

I love his name. I have already decided thats what im naming my first child. (if he is a boy, of course) Except I think im gonna spell it with an 's'...like this...Jaxson.


by
cphudson
on 21 November 2011 - 22:22
At this age is hard to tell, they are so lanky. But he looks to be on the taller side. Once he fills out he is going to be very handsome.
I really like his pedigree. I've been a big fan of his sire for a while now & dam side is nice too.

by
ggturner
on 21 November 2011 - 23:21
Tall, lean, and handsome! He'll be one big boy when he fills out.
by
myret
on 23 November 2011 - 11:13
every dog should be lean no matter the age

the concept of dogs weight today have changed aot the last 13 years or so , some years ago many people that worked their dogs kept them very lean and slim ,but that has changed and the dogs are often today is far to over weight and looks fat very sad and not healthy for their joints


I always keep my dogs very lean and a litle to thin no ecces weight on their joints
he is beutiful and even more because he is slim







by
LukasGS
on 24 November 2011 - 04:21
Thanks everyone. I'm very happy with him. Being my first well bred dog, I'm pretty smitten.

Yes I like to keep my boys lean. I'll just have to endure the "concerned public" telling me he's too thin. Perhaps I should stoop to their level and point it out every time I see a fatass dog? :)



by
myret
on 24 November 2011 - 10:01
lukas
he is not to thin but I know the trends are that dogs should have more fat or weight than what is healthy and good for the dog

by
Jenni78
on 25 November 2011 - 03:07
Lukas, you would go hoarse telling every owner about their fatass dog.
You must be logged in to reply to posts