by
Ruger1
on 26 October 2011 - 17:58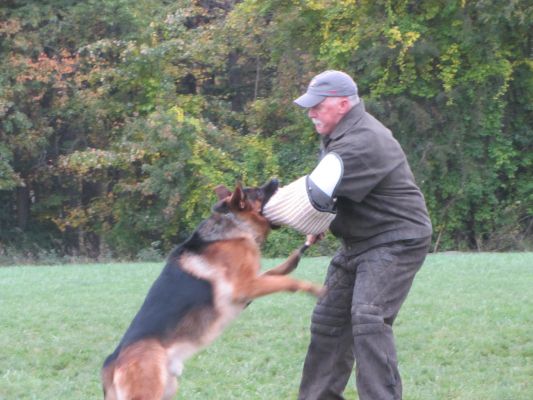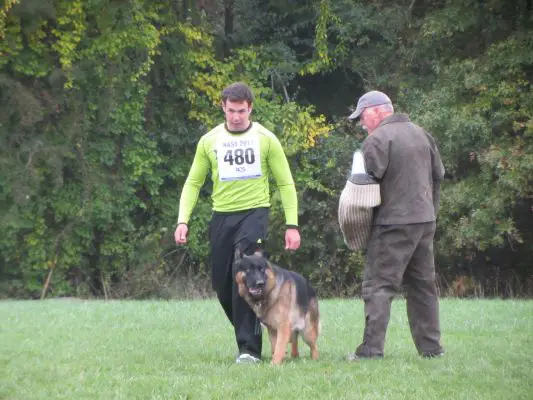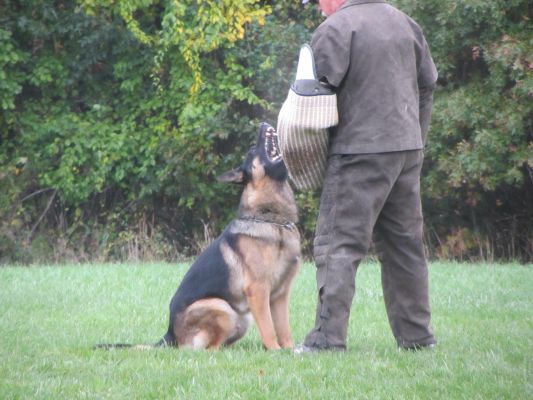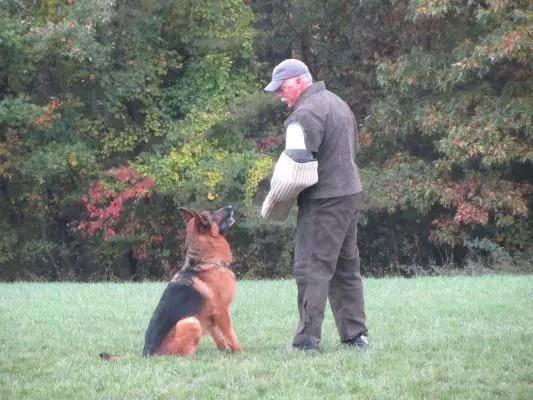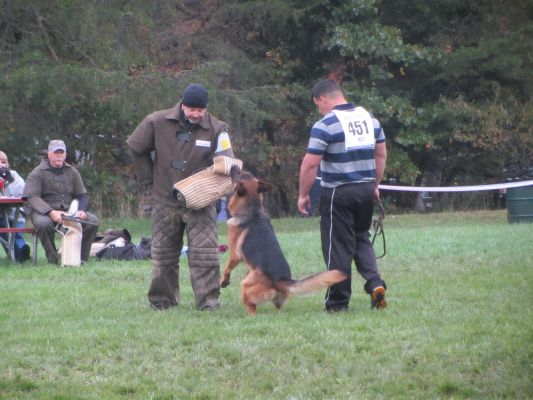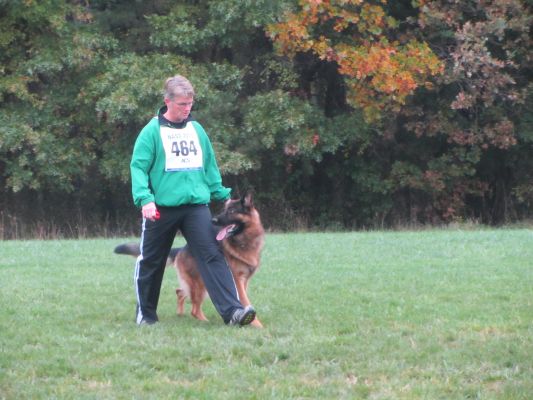 by
Dawulf
on 26 October 2011 - 18:22
Which dog is 480? Love that pretty, dark face! The dog below him is also quite handsome.
by
Ruger1
on 26 October 2011 - 19:55
Dawulf,

#480 is Yupp vom Heidknapp The dog at the bottom is VA 4 Zambo vom Reidschlurgi WUSV Universal Sieger Champion....

Zambo was especially nice in every way IMO...I was busy watching his protection work so I did not video tape it,,,
by
Sheesh
on 26 October 2011 - 21:25
Deanna Thank you for taking the time to post the great pictures. Would you happen to have any of the 12-18 mnth male class? In particular, number 253, but would love to see the whole class again, as I was hiding and didn't really get to see. Thanks again for posting! Theresa
by
Mystere
on 26 October 2011 - 22:25
Zambo is not "World Sieger Champion."

He is the WUSV Universal Sieger Champion. He had to compete for a spot on the USA Team in a show aned trial for just that purpose, then go to Austria to compete against other teams who also had to earn their way to Austria to compete. It was not just a dog show--the dogs had to perform in a trial, as well.

There is a "World Sieger" title from a European show. That is not what Zambo did.
by
Ruger1
on 26 October 2011 - 23:23
Thank you Mystere for bring that to my attention. I will make that correction ...: )
by
Ruger1
on 27 October 2011 - 15:41
I am putting together a collage of pictures from the show...My goal was to give everyone that could not make it there a little taste of it all!!!!...It should be done shortly here!!!...It was obvious that a lot of hard work went into making the show GREAT!!!...

...........STAY TUNED!!!!...: )
by
Ruger1
on 27 October 2011 - 18:04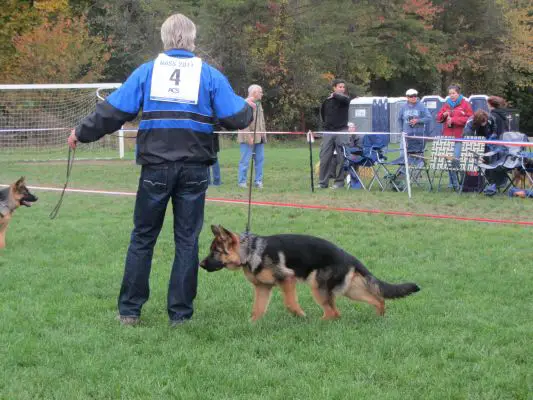 U dei Precision VP2.....one of my favorites...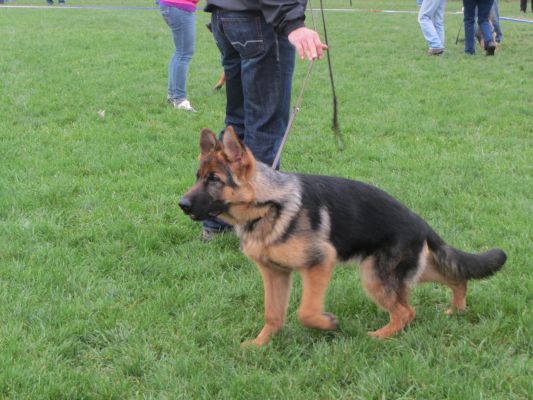 by
Ruger1
on 27 October 2011 - 18:08
I thought this was a nice moving picture of Maya von den Blauen Bergen VP1....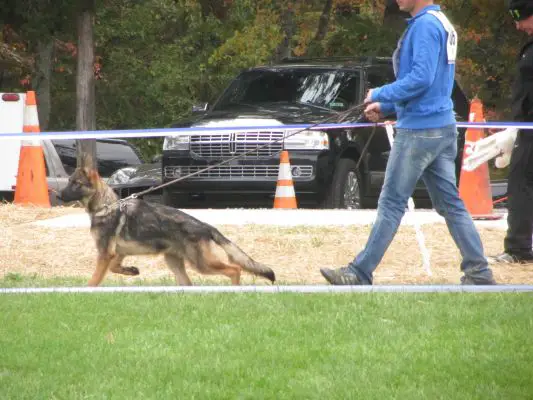 by
Ruger1
on 27 October 2011 - 18:13
Paola Haus Juris VP10....this pup had great color!!!!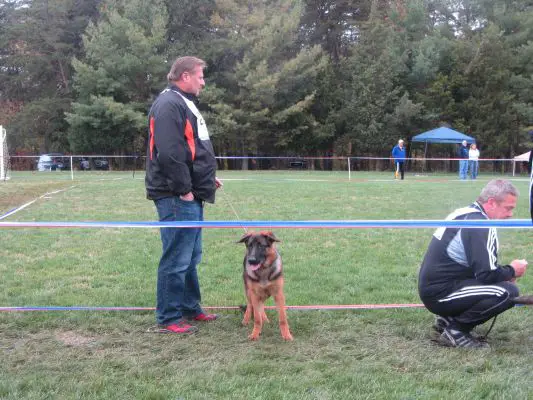 by
Ruger1
on 27 October 2011 - 18:37
Junior handlers!!!....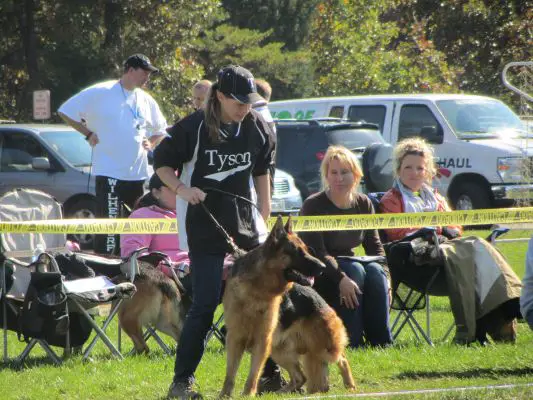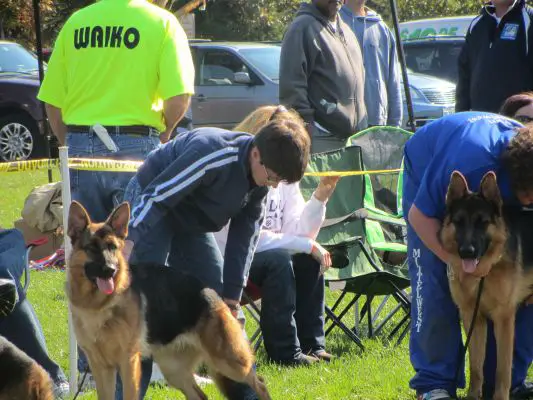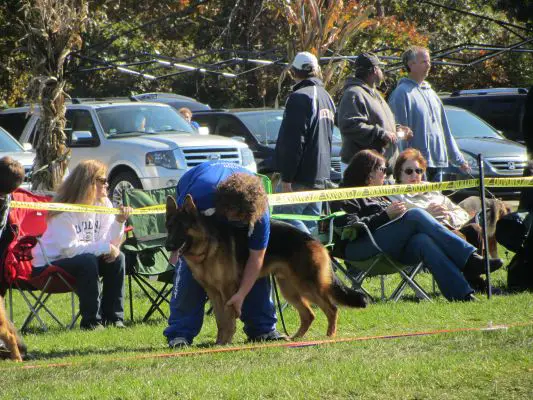 by
Ruger1
on 27 October 2011 - 18:47
.
by
SitasMom
on 27 October 2011 - 18:48
did you happen to video the working class females?
i'd love to see VA5 Honey
by
Ruger1
on 27 October 2011 - 18:51
Sitasmom,,,Honey was my favorite female!! I loved her color and her face!!! I will check on a video and let you know.
by
Ruger1
on 27 October 2011 - 18:53
Here is a video of the kennel groups...
vom Mittelwest
Globalhaus
von Wilhendorf

Dei Precision
by
Ruger1
on 27 October 2011 - 19:33
Sitasmom, It appears I was preoccupied with the MALES!!! lol...The majority of my videos are male ring...I will continue to look and if I come across I will post them...
by
jah
on 27 October 2011 - 19:42

Quote:

"The purpose of the stick hits isn't to hurt the dog but to provide a distraction to see if the dog comes off of the sleeve. The distraction is there regardless of the severity of the contact".

I spent many years actively shoiwing SchH and Conformation (1978-2000) including many National events. Bitework (not called PC Grip work bakh then) was to test a dog's ability to stand up to real threats...to test to see if the dog would actually old its own if needed to protect. In those days the stick hits were made using a bamboo stick the diameter of your thumb. Not the padded, very flexible softstick of the last 10-15 eyars.

I disagree with the quote above. It is true the stick hits were not to cause phyiscal damage, thus the requirement of the allowable places to hit the dog; but the stick hits WERE to cause some level of pain...NOT just be a distraction. If the dog could not maintain a strong bight through some pain, it was not deemed strong enough in charachter and fight drive. Today's dogs do not get the same test of willingness to stay in the fight even through some pain, and as a result we have many dogs that are much softer that the 'show dogs' of yesteryear. Many (not all) of today's experts have been in the sport less than 10 years (it is a younger person's sport due to pyusical demands). They have no recolection of how dogs usd to be really tested becasue thier experience is under the current softer methods.

If the bitework is just to be a glorified tug game under the 'distraction' of a soft sitck with the dog perveiving no threat and feelong no pain (PC-discomfort), then why have bitework at all? The bite work used to be to test a dog's ability to stay in the real fight if necessary. Sure, poeple will think I am nuts or wrong, and to each his own-feel free to call me stupid or whatever, but it IS sad the dogs only do 'grip work under distraction' now, and not bitework. The hardness and fighting drive (2 parts to the TSB rating) are diminished in the modern German/Eruopean show dog... If you are old enough to remember the Peppe-la-Pue cartoons, it is that type of pursuit we see in so many dogs in the long bite (used to be called the Courage test)..loping along and slowing down before the contact/bite....not the full speed, driving contact that denotes courage and fighting drives.

I was very pleased to see the SV is taking action to at least improve the way bitework is evaluated at the SV Sieger show. Hopefully it will come in to greater play as to determining the final placements, much like they had to bring in measurements gradually to bring the dogs back in to standard size. It provides a ray of hope.

We should bring back the real stick as well (will never happen), but at least they will begin note the dogs that slow down rather than driving through as they approach the helper, and the dogs that lack obedience control or lack attention to the helper. The dog should be transfixed on the helper, not looking like he/she is barking for a cookie reward. The dog should be able to have excellent conrtol, and enough TSB that the control required of the dog does not diminish the drives in the pursuit and bite. Ah, for the good ol days...
by
jah
on 27 October 2011 - 19:46
sorry, I had read 3 pages of the thread when I made my comment aobut biteweok (or lack therre of these days). I had not yet read that you dont' want that on htis threa....sorry. My opinion stands, but if there was a different thread for it, I appoligize.


by
Ruger1
on 27 October 2011 - 19:50
I will let it slide this time...: )
You must be logged in to reply to posts