German Shepherd Dog > Royal Canin GS 30 (Puppy) and Orijin Large Breed Puppy food.... (7 replies)
Royal Canin GS 30 (Puppy) and Orijin Large Breed Puppy food....
by
Jared Purdy
on 20 October 2011 - 17:00
Greetings, I have a 4.5 month old DDR shepherd, and I have been looking at different types of food. She has been on Royal Canin GS 30 Puppy food for most the 8.5 weeks that we have had her, but I have been doing some reading on grain free foods, and Orijin, from what I have seen, is pretty high up there on the quality scale. I'm wondering who has tried either of these foods, and what, if any changes/developments with your dogs were noted?

I came across a site http://www.dogfoodanalysis.com/

that conducts reviews of dog foods, and the reviewers place Orijin in the highest star rating on their scale (6), but cautioned that due to very high protien level (40%) they felt that it would only be suitable for adult dogs. There was no review of the RC GS30 Puppy food, but other RC foods that were rated only recieved a 2 star rating.

Thanks, Jared Purdy

by
Jared Purdy
on 20 October 2011 - 21:44
Maybe I should ask a different question! What are your thoughts on these two foods??
by
gaf
on 20 October 2011 - 22:24
I fed RC GS puppy food for 12 months. My now 2yo neutered GSD was fed Purina One while 'vacationing' at the animal shelter before I got him. He did very well on the RC until he contracted giardia. Even after 6 wks of meds & a negative stool sample, he still had loose stools. Eukanuba, Innova, Science Diet & Blue Buffalo did not stop the diarrhea. I finally tried Taste of The Wild, all 4 varities & he's now doing extremely well on the Lamb formula. I believe grain-free is what did the trick. I have not tried Orijen, only because I couldn't find it locally. The food analysis website you cited only had 1 review for the Orijen, from 2009. Wonder how valuable that info is today?

Good luck. Be aware you may start a raw vs kibble opinion-sharing experience....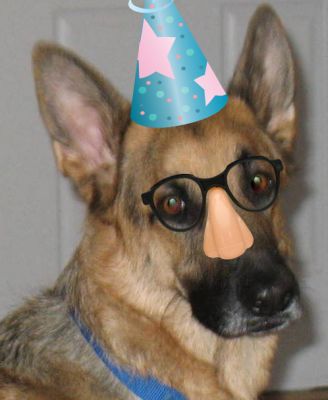 by
Jared Purdy
on 20 October 2011 - 23:22
Mine does not have diarrhea. However, her second bowel movement in the day is softer. When she first goes in the morning her stool is what I would consider to be normal. Later in the morning she has a second bowel movement and the stool is noticeably softer. I am also giving her a Natural Choice supplement. It basically looks like a sausage and I cut off a section about 1.5" thick, chop it up and toss it in with her crunchies. I looked at the ingredients, and it is low in protein and high in moisture, which may be a contributing factor the soft stool.
by
DannyJ
on 21 October 2011 - 21:38
Jared, look at the Acana grain free ones. Very similar product as Orijen(same company) same type of ingredients, not as rich and a bit cheaper. I fed Orijen for a couple of years but prefer the Acana because its not as rich and my dogs seem to do better on it(stool wise) cause of the protein/fat

Look it up. I raised a handful of litters on it

Dan Juros
by
Kalibeck
on 22 October 2011 - 00:56
I nearly lost my 7 month old girl on RC...the vet blamed her intrasusseption squarely on the RC...he said that RC uses beet pulp for a filler, & that some dogs do not tolerate beet pulp very well. We feed Orijen, mixed with Canidae to cut the richness a little, they are doing well on this. I'm feeding the fish blend Orijen. jackie harris
by
Jared Purdy
on 23 October 2011 - 11:35
Thanks for the feedback folks. I have looked at the Acana, and it is quite a bit lower in protien than Orijin. I think that I will check out the Orijin large breed puppy for a couple of weeks, and see how it goes. I can't see being able to keep her on it for the long term, without cutting it. Acana would be a good combo (as was suggested), and Pet Value has their own brand, "Performatrin", that has just released a grain free, moderate protein level, life stages food. I just bought a bag of the RC GS 30 puppy food, so this week I'm going to pick up a bag of the Orijin and cut the RC by about 75% and use it until it is gone. Unfortunatley, where I bought it (Pet Smart) didn't have a grain free large breed dog food that I was thrilled with, so I am kind of stuck with it, and as we know, the 30 pound bag is not cheap.
You must be logged in to reply to posts