German Shepherd Dog > Please critique my long coat male (18 replies)
Please critique my long coat male
by
mirasmom
on 23 May 2011 - 00:16
Born 10-20-08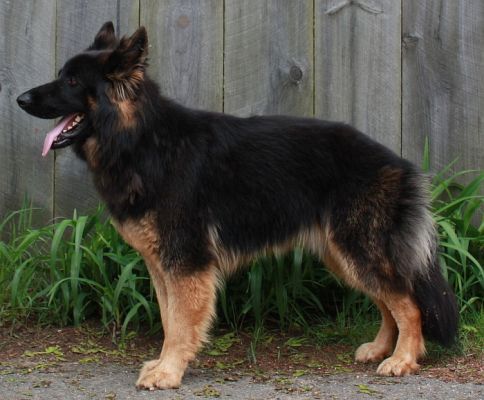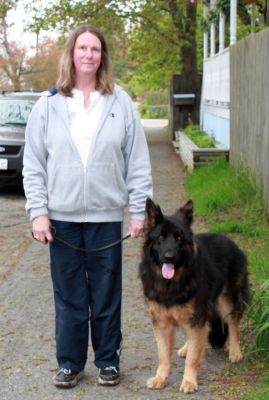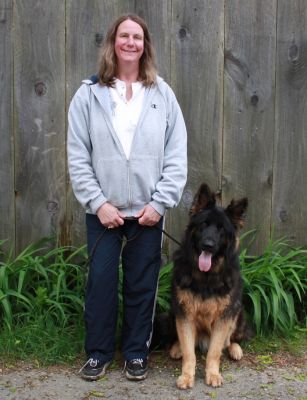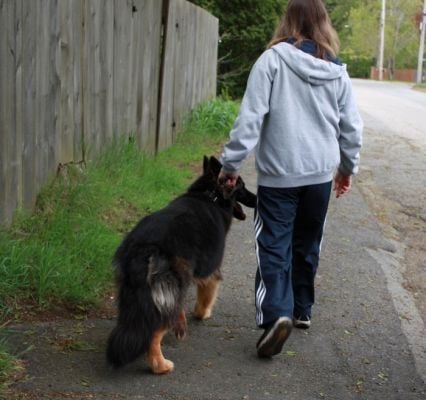 by
mirasmom
on 23 May 2011 - 00:23
The people that gave him back to me, ( he is a dog I as a breeder produced) said he was going to be put to sleep on Monday morning if I didn't take him back, I was going to take him back anyway, I believe his new name should be "Nick" cause everyday after today is his first.

He had a tussel with their golden and bit her nose, so that is why he was going to be killed...

They never asked for help until a couple days ago, I wish he never left my house....


by
ShadyLady
on 23 May 2011 - 00:29
The owners sound like idiots. They panic and the dog loses. But maybe he won, as long term, he probably would have been unhappy there
if that is how they are. Sheesh.

He's cute. If you aren't going to keep him, I hope his new home is more understanding of dog behavior.



by
Kalibeck
on 23 May 2011 - 03:21
He looks to be a very Lucky dog, & a handsome one at that! I'm not into LCs, but he's a real cutie! I bet you'll find him a much better home! He looks like he'll not be hard to place, I too, wish him all the best in his new home.
Don't you just those those types...take the dog now, or I'll......!!! Low lifes! jackie harris
by
lovejags
on 23 May 2011 - 03:43
HE'S SPECTACULAR!!!!!!!!!!!!!!!!!!!!!!!!
HE RESEMBLES MY FEMALE VERY MUCH!!!!!!!!!
by
lovejags
on 23 May 2011 - 03:45
MY PREFERENCE -------LC'S!!!!!!!!! LUV THEM!!!!!!!!!!!!!
by
Abby Normal
on 23 May 2011 - 08:53
This is a primary reason I have never wanted to breed. No matter how sensible and right people appear to be they can turn out to be completely the opposite further down the line. I know this from interviewing people for rescue dogs. Sometimes one slips through the net. I doubt I would get a minutes peace wondering what was happening to my pups if I were a breeder.

Glad you got him back, you were lucky they came back to you, they could have just passed him on or had him PTS. Doesn't bear thinking about. A breeder friend of mine had a dog 'passed on' to someone else by an idiot owner, and she has never been able to establish where she is, the original owner refuses to give that information, despite being begged for the it, just so she can set her mind at rest that she's OK. It's often on her mind.

He's a very handsome fellow. Lucky man.
by
Nellie
on 23 May 2011 - 11:04
Glad you have him back, it's because of idiots like these i will never breed another litter, he is a beautiful lad, wishing him many happy years ahead of being loved and spoilt in the right ways :)
by
Nans gsd
on 23 May 2011 - 14:41
He's a pretty boy and should be EASY to rehome. Checkout Puzzleteresa on the general forum. Looking for L/C. BOL Nan
by
Wolfiesmom
on 23 May 2011 - 15:23
Oh my, how could anyone put that gorgeous boy to sleep! It's the owners fault for not being able to handle their dog. Not the dog's fault. I am so glad you got him back. He looks like a sweetie.
by
troublelinx
on 24 May 2011 - 02:11
You are a great dog person
by
troublelinx
on 24 May 2011 - 02:14
Imagine a dog being put down for being a dog.


by
Jeff Oehlsen
on 24 May 2011 - 06:47
They always look fat to me with all that hair. Good luck finding him a home, since he is probably now a registered nose biter. HA HA

Does he work at all ?
by
mirasmom
on 24 May 2011 - 13:59
He's a gorgeous beast!

Can you imagine someone wanting to throw him in an incinerator,
made me feel sick inside.

The previous owner said he would lung at people that approached him when he was on leash,
other than that, he loves cats, gets along with other dogs at a doggie daycare, he was just bad on the leash.

Well he hasn't lunged at anyone when I'm at the end of the leash, and do you think I'm going to let him, my dogs are all taught at a young age to go over to people and say hello, if they start growling and backing away from people and then you start telling people, when they want to say hello & pet him, OH! you can't do that, and pull him back, then you are letting that behavior fester.

The only part that sucks right now is that I have had him since Sunday, today is Tuesday, he is drinking water but won't except any food.

This has never happened to me in all my years as a dog breeder, to have a dog returned after the age of two, when the bonding between owner and dog has become unbreakable.

He was wearing one of those halter leader things that you put on your dogs nose, I personally don't like or use those, I have him on a prong collar, but use the prong along with his buckle collar for walks, I have two leashes on him, if he were to do something bad, I can correct him with the prong, when we are walking along smoothly, I pay more attention to controlling him with his buckle collar, works nice.

He does like me & we go for walks.
When should I expect him to start feeling at home and begin to eat?

Here he is with his cousin Oeht!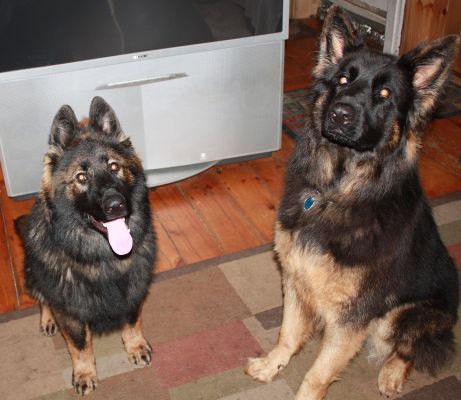 by
SitasMom
on 24 May 2011 - 14:03
high withers, decent croup, compact, wide in the chest.....beautiful color and that lovely coat.......
i love him!
by
gwhite8008
on 24 May 2011 - 14:17
he is gorgeous

gw
by
muttlover25
on 24 May 2011 - 15:53
I LOVE him what a stunning boy! Nice dark mask and just stunning colors. Are you planning on keeping him? What a cutie! I know wiith our rescues it usually takes 2 weeks for them to be on a schedule and starting to get settled. Some dogs its longer and others shorter, he's been through alot and probably never had a correction in his days with the other owner so he has some things to get used to now!
Amy
by
Dawn G. Bonome
on 24 May 2011 - 16:26
Glad you got him back. Once again... the dog gets blamed for stupidity of people!! The previous owners should be put to sleep, or incinerated!
He is a beaut!! Nice bone, and pigment.


by
mirasmom
on 24 May 2011 - 21:46
THANK YOU EVERYONE!!



This dog has just been taken in by a K-9 officer/trainer and will be evaluated and rehomed!

YAY!!!!!!!!!!!!!!!!!!!!!!!!!!!!!!!!!!!!!!!!!!!!!!!!

He even excepted food from the man's wife, YAY!!!!!!!!!!!!!!!!!!!!!!!!!!!!!!!!!!!!!!!!!!!!!!!!!!!!!!!!!!!!!!!!!!!!!!!!!!!!!!!!!!!!!!!!!!!!!!!!!!!!!!!
You must be logged in to reply to posts