German Shepherd Dog > What the hell do you call this dog now? lol (12 replies)
What the hell do you call this dog now? lol
by
realmccoy
on 21 May 2011 - 02:17
This is Rondo

when we first got him we were told he is silver sable lol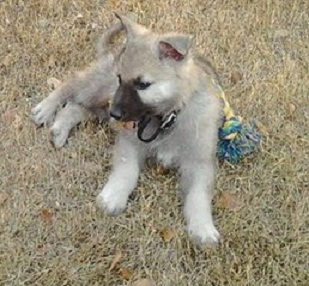 As he grew the colors changed colors see below: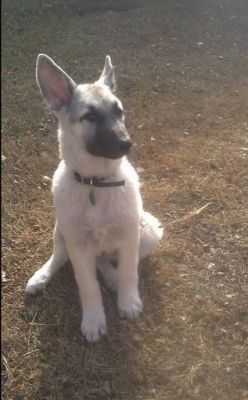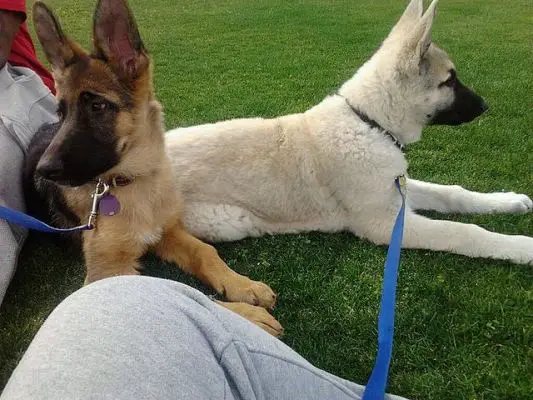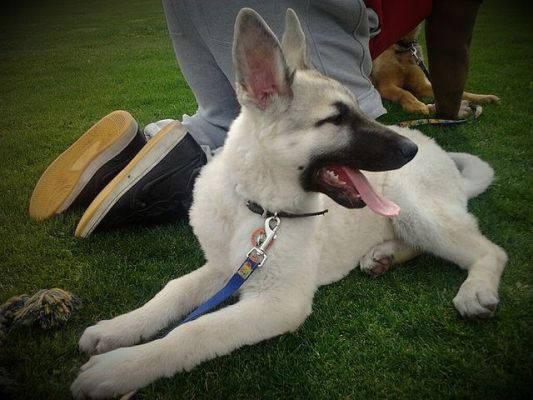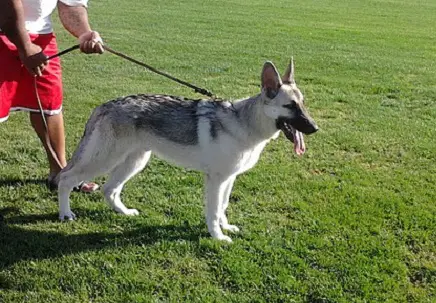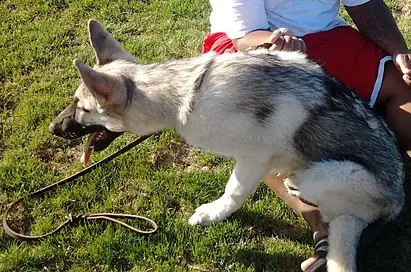 I have no idea what he is now at 6 months. A white german shepherd with black markings? lol

Seriously guys, any opinions on what he should be classified as?
by
DenWolf
on 21 May 2011 - 02:42
Patterned sable with weak pigment..

Hence the black and white look.

How's the dog's temperament?

I'd really like to see the pedigree.. very interesting!
by
K-9mom
on 21 May 2011 - 02:46
Looks like some of the pups from a pregnant Bi Color I took into rescue. Dad was a Solid White. We got funky shades like that.

It kinda looks like some of the dogs in the Rin Tin Tin Lines, doesn't it?

http://www.rintintin.com/upcominglitters.htm
by
DenWolf
on 21 May 2011 - 03:12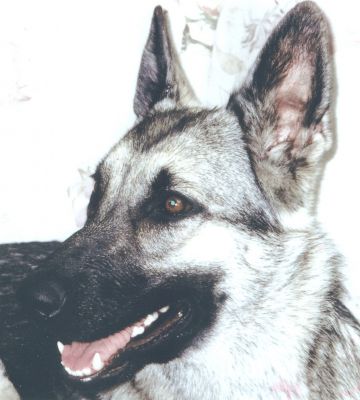 "Silver" sable

But really just poor pigment.

Both parents were not strongly pigmented..

Lovely temperament though.



by
realmccoy
on 21 May 2011 - 17:34
Temperment is great. His dad was all white and mom as red and black. Backyard bread can't get in touch with the people we got him from to get the pedigree. Maybe they were dna'd it's worth a try to do a DNA test kit and see if there a match registered wit akc somewhere
by
LadyFrost
on 23 May 2011 - 14:08
grrr..i typed like 2 paragraphs and than my window froze and nothing came through...i hate when that happens....
so in much shorter version....he will keep changing till he reaches 3 years old...keep camera ready because he will change every few months and every season...mine was called "silver sable" at 6 months....thats no longer the case her redness is starting to come through as she is loosing her white under coat of "puff"...here is a very noticeable difference from 6 months till now...so enjoy all phases of this chameleon...he is a beautiful pup.

at aproximatley 3 month she was pretty dark...than at six months got VERY light...nearly white which lasted until recently.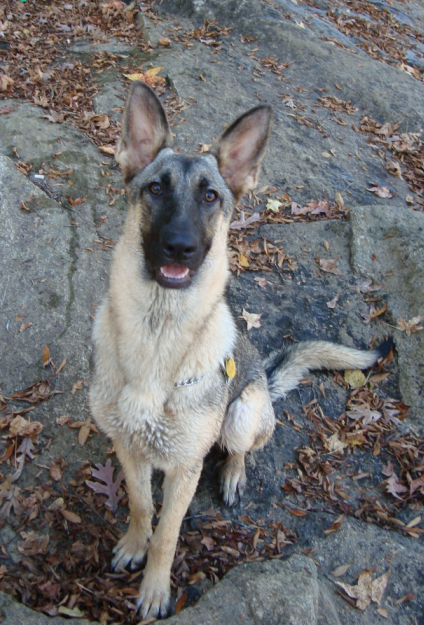 she is now getting her reds in....as she is sheding at 13 months and loosing her white "puff" she is getting darker and red all around.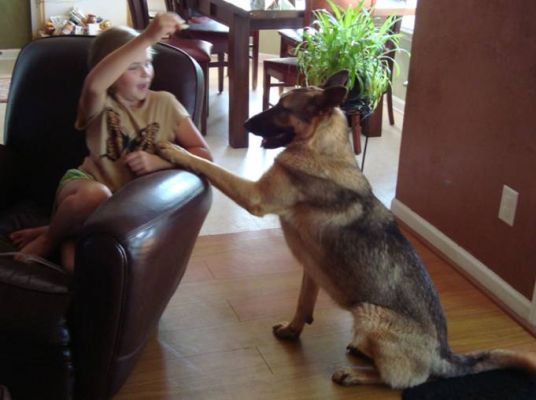 by
clee27
on 23 May 2011 - 15:06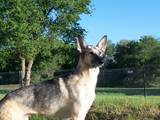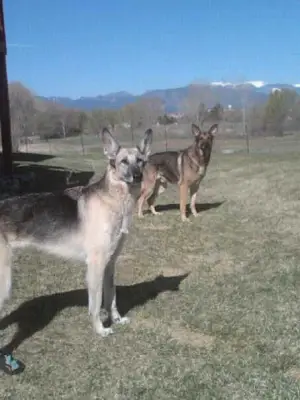 This was my boy Simon... he went without oxygen for too long prior to a vet intervening in his birth and it's like he was on the verge of being .... ummm maybe albino?? His brothers and sisters were all normal black and tan or sable. His eyes were a greenish color, not the same situation as your dog but when I saw your pics I had to post
his picture, I LOVED this boy, he was an outstanding dog

LF, your girl is beautiful
by
Sunsilver
on 23 May 2011 - 15:21
Yeah, mixing white dogs into the pedigree causes that sort of pigment. Some of the Rin Tin Tin dogs were white. I think that colour is a result of the white allelle not completely masing the allele for sable. The white gene is a masking gene, and just hides whatever colour would normally be present.

by
LadyFrost
on 23 May 2011 - 15:29
clee thank you...Simon looks like a deer with those ears and long legs..LOL.....how old was he? on photos he looks like he is 3-4.
by
clee27
on 23 May 2011 - 15:38
He was 7, he died about 6 months later. When we got him we knew he would likely have health issues but I knew I could give him the best life possible. As he got older his immune system got really weak. At 4, we had to have part of his spine shaved so he could walk again. He was born with a funky spine, he didn't see well either, my boy was a hot mess and yet he was so happy and easy going, not spooky at all.
by
clee27
on 23 May 2011 - 15:46
Oh, one more thing, Simon means he who hears well... the ears made that name so fitting, LMBO
by
LadyFrost
on 24 May 2011 - 13:13
wow 7.... i love name Simon all together..i love the way Italians pronounce it, almost sounds like SeamOn...well, glad he had a good life, nowdays people dump their dog for the stupidest things everyone is looking for an easy way out...
by
realmccoy
on 24 May 2011 - 13:59
I agree frosty, some people are cruel and have no heart towards their dogs.
You must be logged in to reply to posts