Pics of MY boys.
by
RutavehausKFK
on 16 April 2011 - 22:02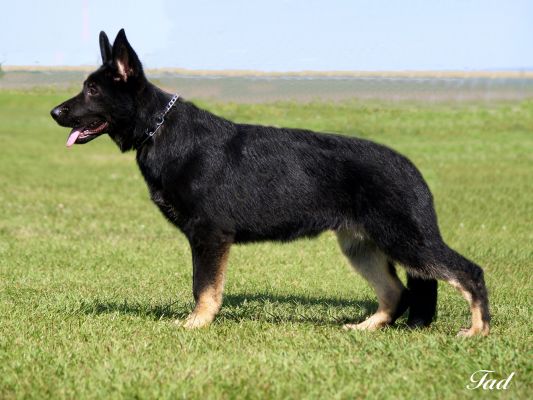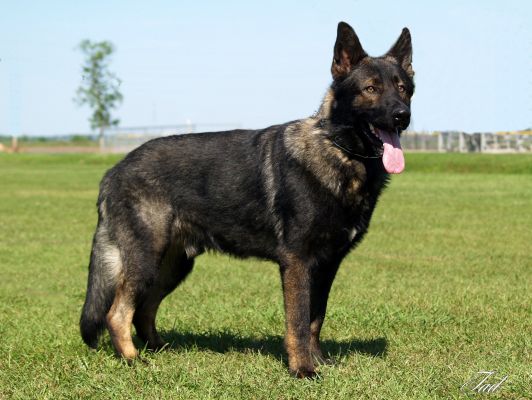 The pup is Riot Von Der Glauben Haus. He turned 4 months old first wk of this month. The sable is Hannibal Vom Moorehaus. He just turned 1yr old this March.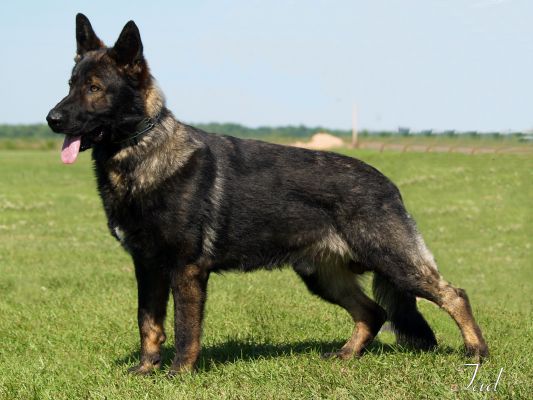 by
isachev
on 16 April 2011 - 22:17
Awesome looking GSD's! How do you upload to this post? My Capri looks alot like Riot.
Anyway, looks like you have some Great Dogs here. Thanks for posting them.
by
Chaz Reinhold
on 17 April 2011 - 01:04
Weird, they look like Nona's dogs.
by
Ruger1
on 17 April 2011 - 02:53
RutavenhausKFK....

Your boy Riot is maturing quite nicely...: )

He has nice thick bones and good structure IMO...

He also has a handsome head and a beautiful shiny coat....:
)
by
Mindhunt
on 17 April 2011 - 05:11
Beautiful dogs....
by
RutavehausKFK
on 17 April 2011 - 05:33
Very good observation Chaz. But please explain why you think its so weird?

Nonacona is MY MOTHER. Actually these are OUR dogs. She says they are mine, because I spoil and work with them, and that is the reason I named this thread, "MY dogs". So whats so weird about that? There are many things going on here that are actually weird. Nothing Weird about the dogs in my post looking like my mom's.


Ruger1, Thanks for the comment. Riot is growing into quite a nice solid boy. I have been doing obedience with him, and he is doing good. I will try to post pics of us working on obedience.

We just recently purchased Hannibal. He didn't have much obedience training, (sit and here) on him, so I have been working with him on obedience also. He is awesome and quite a challenge.

Isachev, Thanks for the nice compliment about our dogs. We are very satisfied with them.
This is the first time, I have posted pics since this new format. Since I am not familiar with how to do it, I am not the one to try to explain how its done. I am surprised that a moderator has not answered your question on how it is done. They usually seem to be very eager to help.

Thanks mindhunt, they are amazing.
by
lovejags
on 17 April 2011 - 07:27
WOW! GORGEOUS DOGS. I LOVE THE SECOND PIC! GREAT EXPRESSION
by
RutavehausKFK
on 17 April 2011 - 16:38
Thanks Lovejags. Yes Hannibal does have expression, that is for sure. He is a ham and seems to be a camera bug. Seems he never takes a bad picture of him.

Thanks for the nice commemt.
by
Jenni78
on 17 April 2011 - 17:23
While I don't think Capri looks a thing like Riot, I'd be happy to post her pic if you sent it to me, Isachev;-)
You must be logged in to reply to posts