by
Jenni78
on 13 April 2012 - 12:23
Love the look on the sable's face. Reminds me of my Xander when he was that age. In all the pics, he had that same look. If that's any indication, that pup will be a hell of a dog;-)
by
Super Para
on 13 April 2012 - 15:47
True quality sir,absolute stunners and the Dam looks a beaut too!
by
darylehret
on 13 April 2012 - 18:40
I was feeding them a meat popsicle for lunch today. After watching them a while, and listening to their growls of satisfaction as they worked rigoroiusly to render their meal, I couldn't surpress a chuckle at the sounds. As I did. a few popped up their heads to look my way, and Sensei them promptly moved from the farside to come defend their territory and meal, posing as he does with his typical regal stature.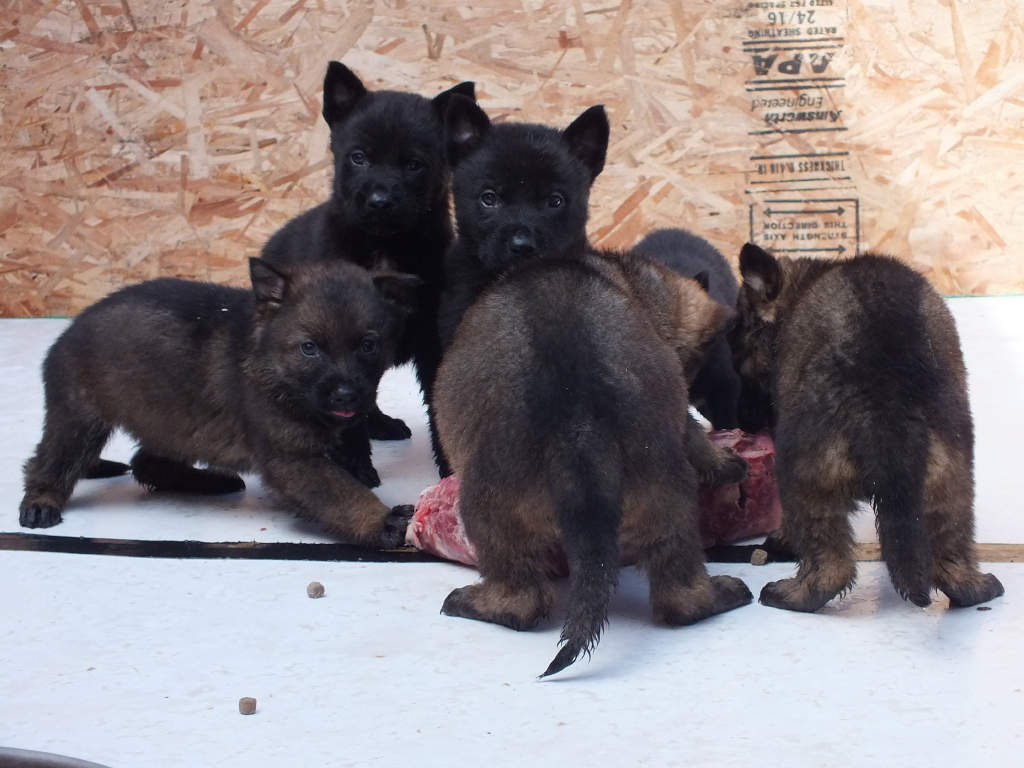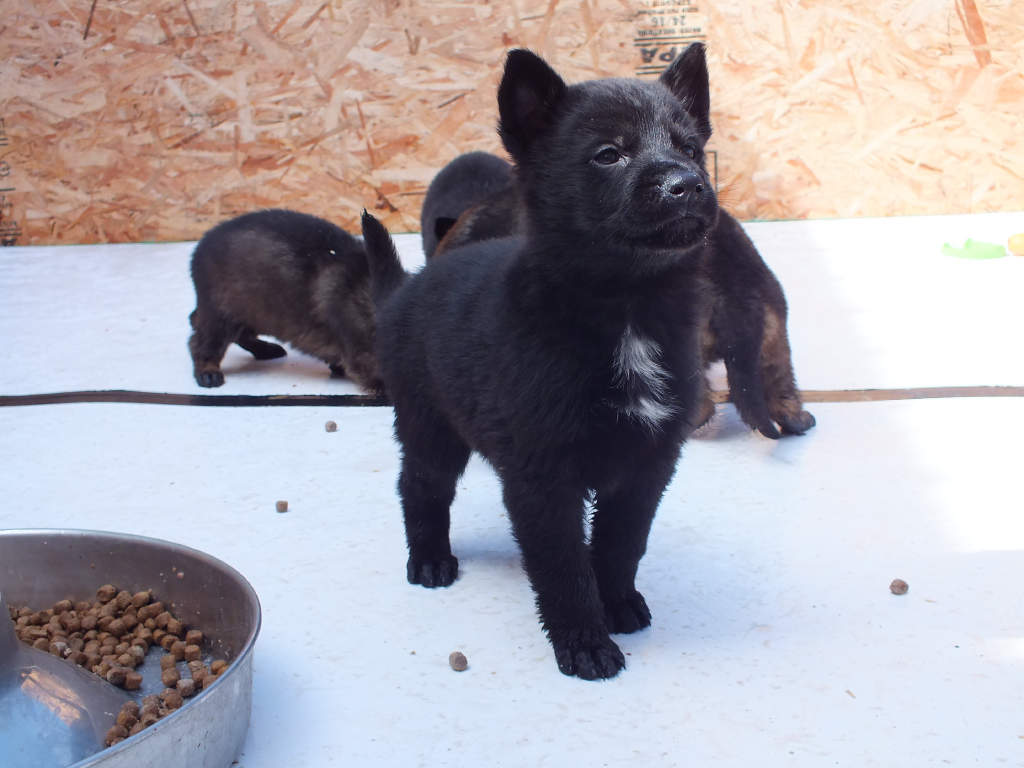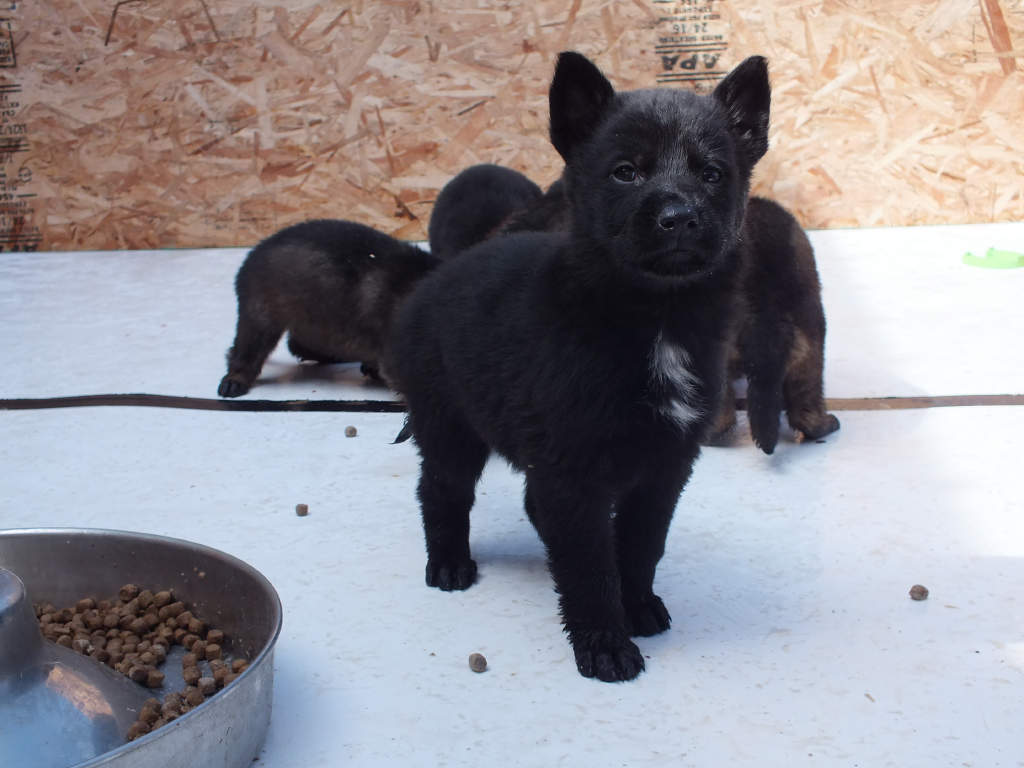 by
magdalenasins
on 13 April 2012 - 18:49
So adorable!
by
Conspicuous
on 13 April 2012 - 18:54
Jeeze, he's cute. Looks like he'll be a big brave boy. :)

Love all the pics
by
Skylagsd
on 13 April 2012 - 21:22
Stunning pups Daryl
by
darylehret
on 18 April 2012 - 04:10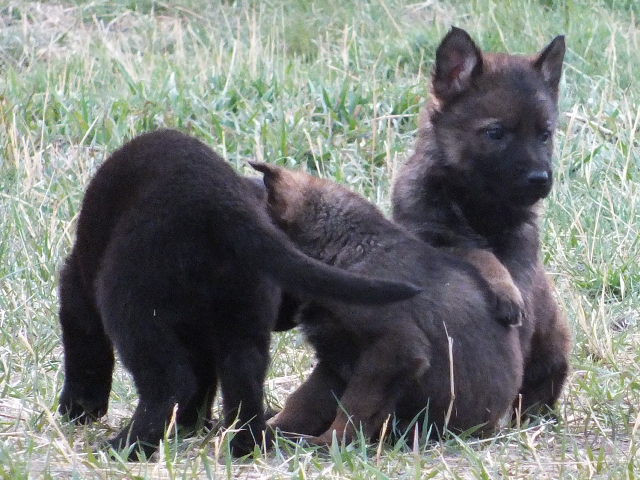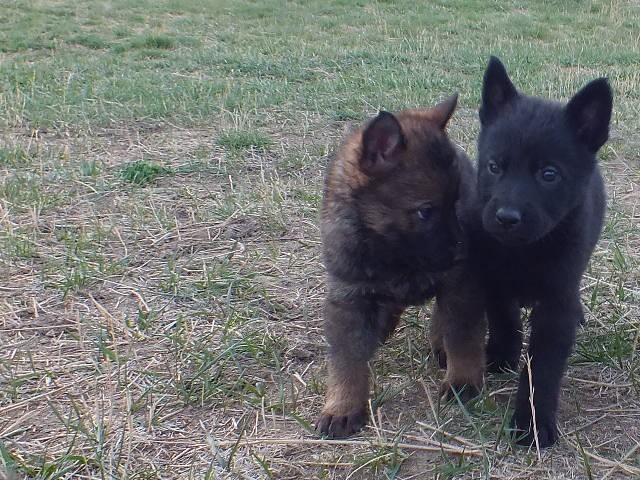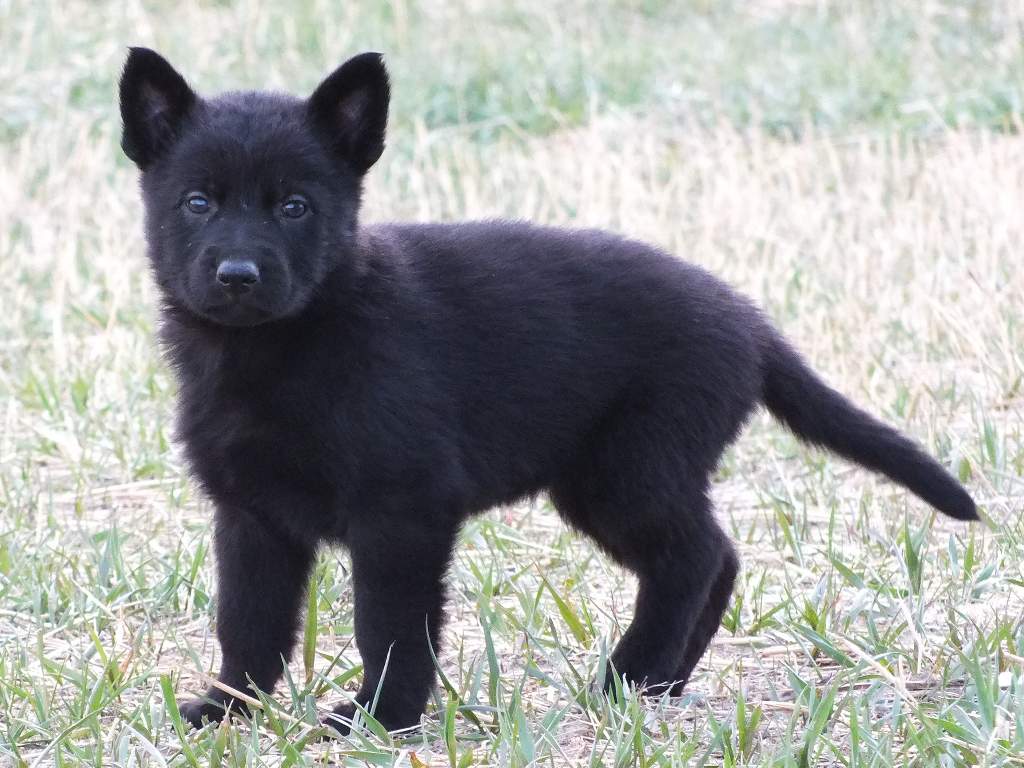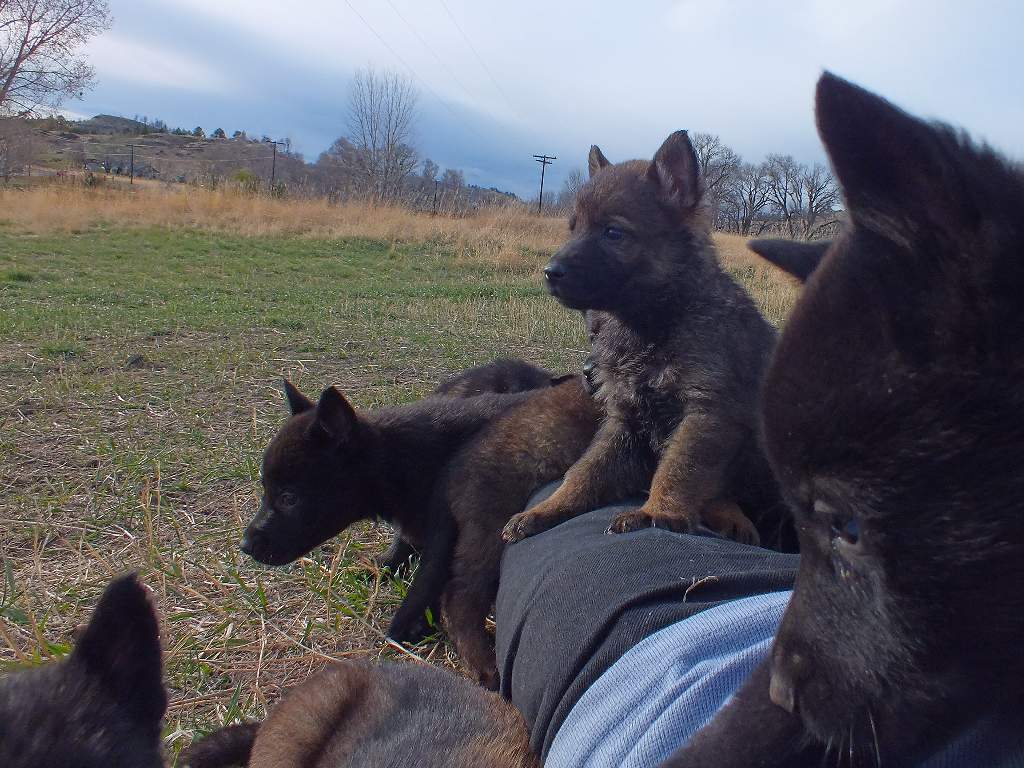 by
Ibrahim
on 18 April 2012 - 05:04
I like all of them but I think the sable one's are the best I am ready to bet on that.

Ibrahim
by
EuroShepherd
on 18 April 2012 - 05:28

I agree that it was totally uncalled for to say that the video was just to advertise.
I really enjoyed the video, it was adorable. Adorable photos too, I've fallen in love with the black pup (with white mark) posing for the camera, what a regal look!
by
kitkat3478
on 18 April 2012 - 13:07
The mother is very nice looking,and looks great for a girl with a litter. Love that black pup.
by
Abby Normal
on 18 April 2012 - 15:06
They are of course all gorgeous, but boy that black pup has the look of eagles about him even at such a tender age! What a hunk.
by
Nans gsd
on 18 April 2012 - 15:15
Thanks for sharing, I got my puppy fix for now. Nan
by
darylehret
on 18 April 2012 - 16:28
I think as a rule, the black ones NEVER sleep. And one of those, the black male (4th/5th pics) NEVER quiets if put in a crate. Both the runts are in the second pic, with the sable sizing the other one up. To get a real good group shot, looks like I'll have to get someone to distract them from me. At this point, I have three with a real strong desire for biting, two female (no pics yet), and one sable male. When I come home from work and suddenly burst into the yard, they ALL come running and barking, putting on their best show of holding their turf. It's completely adoreable.
by
GSDguy08
on 18 April 2012 - 16:31
darylehret, when you get tired of some of them, feel free to send them to me. Especially the one on the first page, in the 2nd picture that's closest to the camera.
by
Conspicuous
on 18 April 2012 - 16:32
Aww, I bet that's a sight for sore eyes to come home to, after a long day at work. :)

They are too cute for words. They all have a very intense look to them.


by
darylehret
on 24 April 2012 - 19:53
Figures, my two favorite pups would be girls! Again.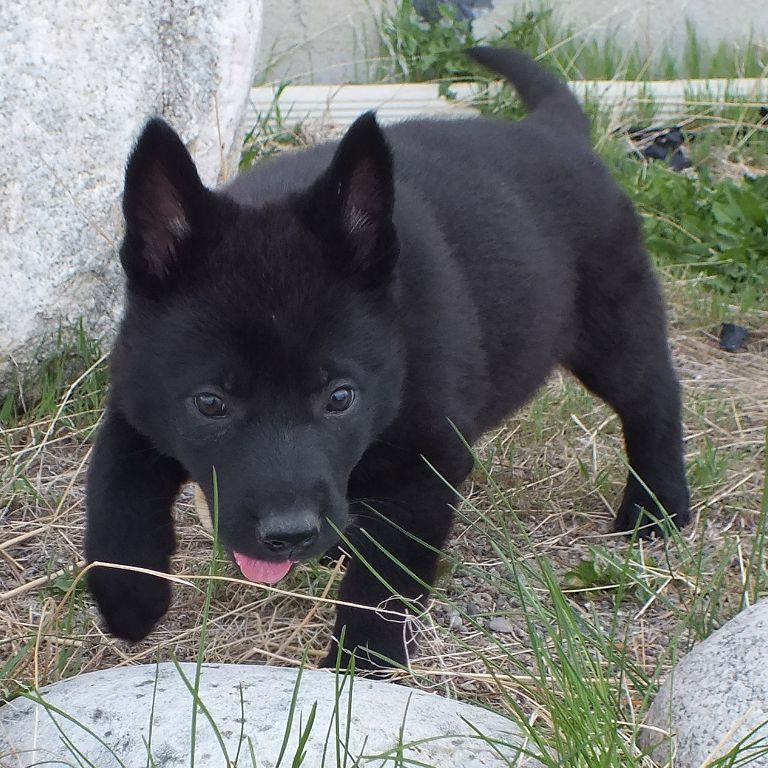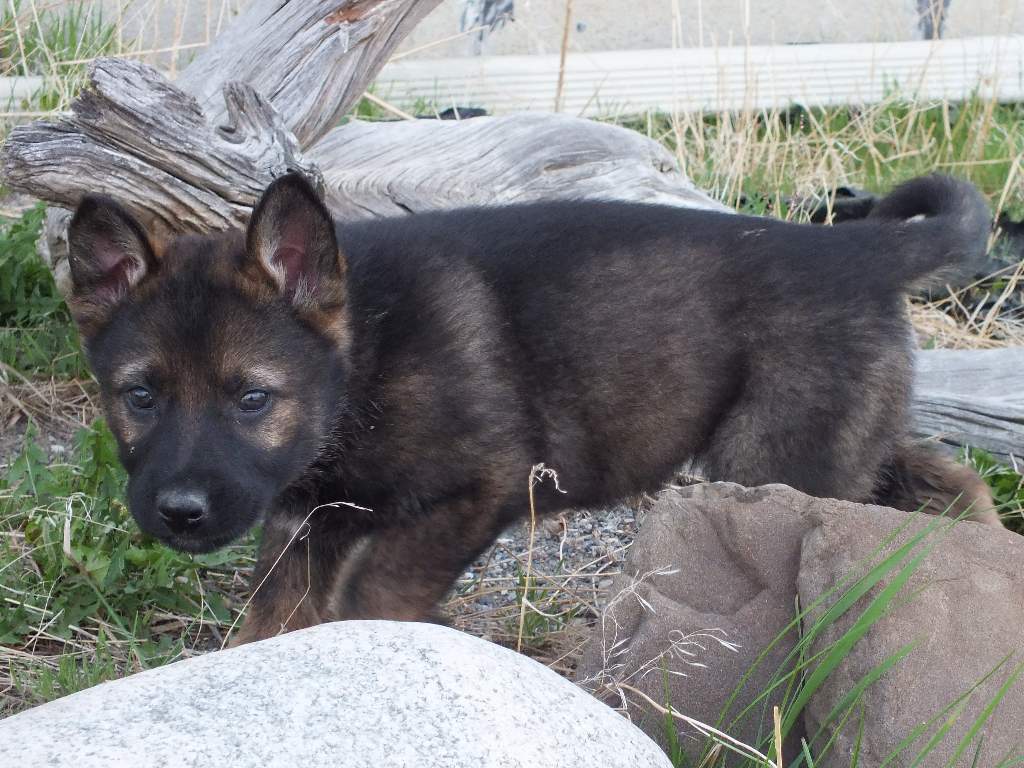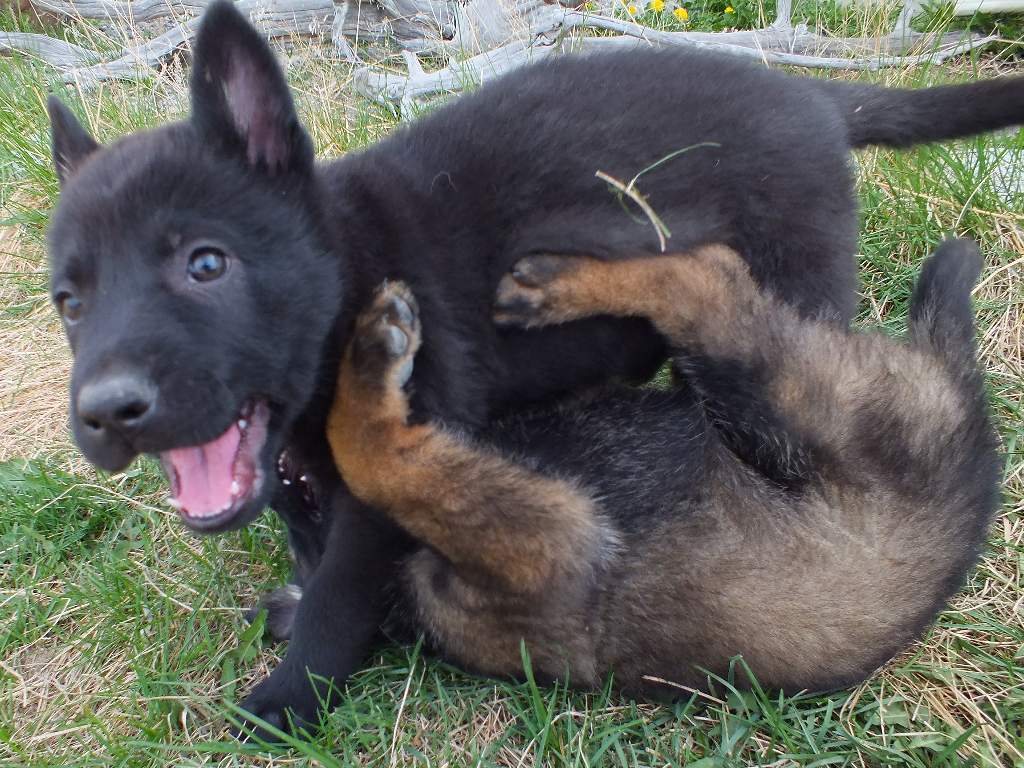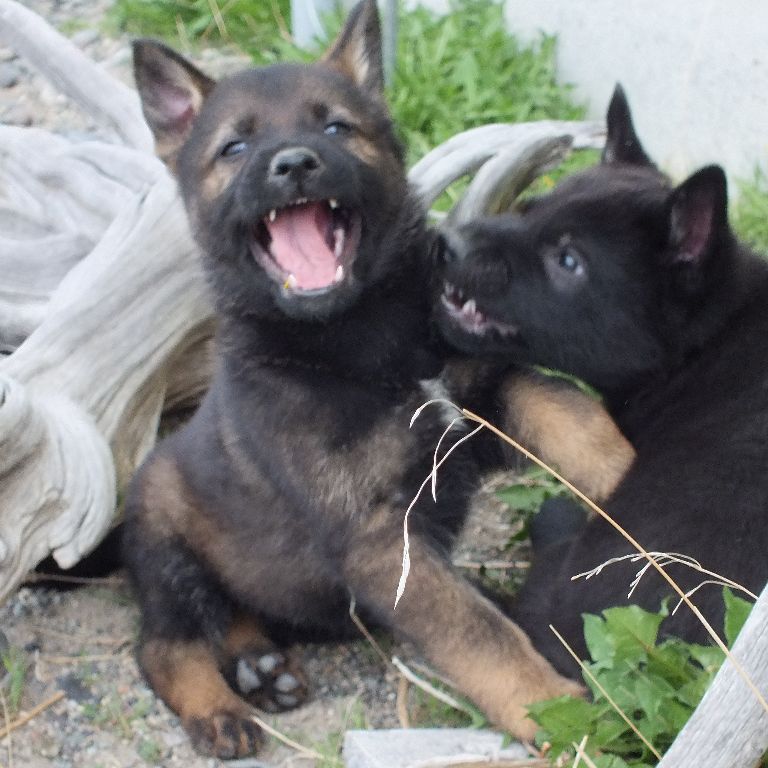 by
Ibrahim
on 24 April 2012 - 20:02
And is their anything in life more sweet than the feminine favourite

by
Gusmanda
on 24 April 2012 - 20:14
I assume both you are keeping? It must be more annoying for the best two to be males, since I'm guessing you keep more females than males for yourself?
by
darylehret
on 24 April 2012 - 21:13
No, the best are these two females, and they are already spoken for. I was only hoping for a "sire-like" male for myself from this litter. Sensei (the black male with white blaze) is likely the only candidate for me in this bunch. So far, he's nice enough. Ideally, for my personal bunch, I'd like a total of 2 or 3 breeding females, and one stud with a backup in development. But I will still regularly raise a couple or so to the 8 to 12 month age.
by
darylehret
on 25 April 2012 - 17:14
"Tongue Envy"
"Sneaksie Thief"
You must be logged in to reply to posts