by
yellowrose of Texas
on 13 January 2012 - 00:05
Steph:

That is what I supposed he had already had, so he does not need another set of anything

TITER him but a lot of vets do not do that.

won't bother, as they have rules..They are afraid you will sue them if the dog gets parvo etc, in the next 6 months so they insist all new dogs get re shot.

Tebow should not have that now..

I agree Steph.

YR
All rescues here in Texas will not let any pup or dog go withing RE doing the shots...no matter what ..

So being a rescue, I knew he already had to have been shot for Rabies and when a pup so at his condition and age I would never redo them right now.


YR
You are in control of what the vet does, kathy...

If he has already had one set that is all he should need till next year , 12 months from the one he got a few weeks ago


by
freecalkid
on 13 January 2012 - 03:57
Thanks... I'll send the email right away. I also agree that he isn't really in any danger of picking up anything around here - we live in the middle of a forest with nothing but trees, squirels and a few eagles and owls. (I'll shoot them if they get too close to him) (One was too close last night and I scooped him up and brought him back in the house - no owl is carrying my Tebow off!

Anyway, back to my subject question... I knew he had the Rabies and Steph gave me the docs of all she knew. I told the vet I presumed he had shots from the breeder - and that seems like a pretty good assumption to me. I don't think he needs anything else since he is mostly here at home. We do go for rides often and he and Willow skulk around the hardware store up here in the country where they welcome dogs. We have never encountered another dog in there while we were there. To me, that's the important part, is what his contacts are. He will go to play with my daughter's dogs this weekend - time to introduce him to the family. Those dogs are immunized and very healthy. It is more important to me that he gets around other dogs and lives a normal life rather than isolate him - otherwise Steph would have put him in a bubble in a circus! HA!

I also found out today that the Washington State University veterinary teaching hospital is 50 miles or so away. I'm going to check into that tomorrow to see what they could do for me... I would like to have some x-rays done down the road a bit - not right now. I want to have his neck checked and I also want a scan of his pituitary gland to check for the cysts that are common. Or would you think I should just leave it alone? I have no experience with a teaching hospital.. don't want any unnecessary stuff done to him.. do they tend to go overboard .. I just don't know what to expect.

Talking to Tig about that more... there is also a function test (have to find out more) to determine if his pituitary gland is working at all or nothing or what? I will not allow him to become an experiment but if it is for his good and helps me take better care of him then I will consider it, but I will check it out with my buddies here first. It helps to be able to talk stuff out and get your perspective on what I'm thinking. Since this is a new thing to anyone with a dwarf, (except Tig) it helps to have some thinkers... you are my think tank! Yes....

I wrote up the protocol for what I am doing now for Tebow based on information from Tig as well as others. I am thinking I will post it on the dwarf GSD site in case someone needs some info. I am qualifying it however, this is what I have learned so far, not the end-all answer. I don't want anyone thinking this is the dwarf "cure" or the best for all dwarfs. I am learning what is best for Tebow. As I was cautioned recently, sometimes no matter what you do, they have skin problems and other problems.. helps prevent guilt. Anyway, would that be appropriate to post ?

There will be no more shots for Tebow until further notice. I got a call from the vet wanting to know how he was.. he got the parvo shot before by the way. I told her no more shots and amazingly, she agreed. She presumes also that he had shots and the one he recently got would serve as a booster and enough is enough. Surprised me. She seems to agree to just about anything I say, acknowledging that she doesn't know anything about dwarfs. Trouble is , I'm learning here too... but thankfully Tig has been marvelous! Love talking to her and she's emailing me with, "Oh by the way" type stuff... a treasure.

Tebow is chewing on the rug again.. has bones (old marrow) scattered all over the house, but wants to chew on the rug! Ooops, he heard me typing about it I guess... he quit and is staring at me.. off to his couch. lol... such a good boy! right...

Thanks everyone!



by
Krazy Bout K9s
on 13 January 2012 - 05:09
Kathy, Remember, I did an x-ray for his heart, and an ultrasound, with the cardioligist specialist, and I did a complete blood panel with T3 and T4, he needed another blood panel at Christmas, did he get that and what were the results??? You have a copy of the first blood panel. He used to roll around with all the other dogs here, so he seemed very healthy and active and very wet and dirty!!!! to me.
REminder, here is a photo of him chasing and heeling my now 2 yr old male....Steph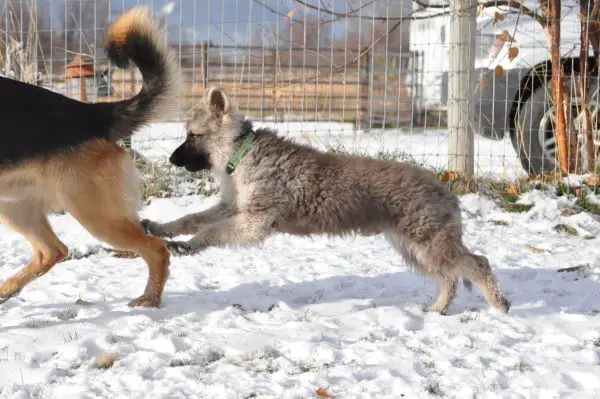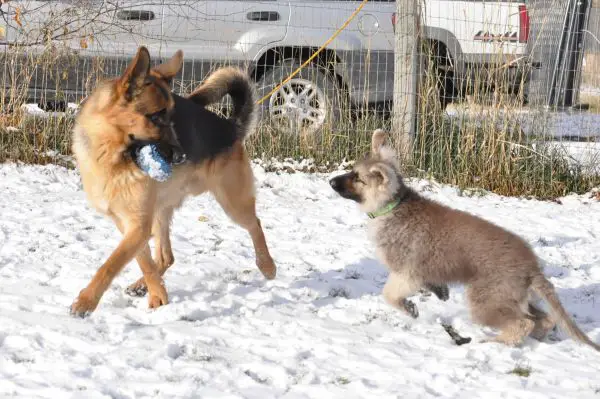 by
yellowrose of Texas
on 13 January 2012 - 06:27

Do not let him chew on the rug
I repoed a pup one time that had mega problems she said..

Found out he was in a trailer with 11 cats, three kids and he upchucked on my kitchen floor one hour after she dropped himoff.

A button, carpet, strings, paper, ribbon and little tiny beads of some kind....I almost had a coronary.

Carpet pieces or strings, can also lodge in his intestine and cause much blockage...Last month, my deacon , took their Maltese to daughter in Nacogdoches...never does, as I board her.

But they left Molly in house, unattended with her tiny POM...Molly was mad and tried to get the patio door open and because she couldn't she dug up the carpet at the door and chewed on it,

The daugher let her get into dog food in a bowl that gave her diahrea and then that night she started coughing and didn't eat all the next day or poop

They called me and said "we are coming home early and should be at the vets...I said yes..

THE vet did not do an exray but gave the Maltese some kind of shot...said the fibers would pass.. Nothing I know about...So we waited.. Next morning no poop and Molly would not eat...so back to vet.s..

I had her buy pumpkin and made her feed it to her..She never knew you could feed pumpkin to a dog but trusted me.

$800.00 vet bill later, some of the carpet pieces, tiny , came out in poop , after the shot took effect and the pumpkin did its job of fiber content..

I would teach Tebow to relax in a wire kennel for his protection if he is a chewer of things around the house..I always use crates or kennels when a pup is young. They know no difference and it is their fun place and a hiding place and a safe MANCAVE>>>lol

YR
by
freecalkid
on 13 January 2012 - 09:44
Thanks YR. He is napping in crates now.. and Tebow does know that chewing rugs is not allowed. He is rarely unsupervised - he's a puppy and acting like one as he is feeling better.

Yes, Steph, he had his bloodwork done and his thyroid was slam on what it should be (the dosage your dr. gave him). So, he's good on that. Sorry, thought I told you. I asked my vet to call and get the records from the vets you saw and am waiting for those, but I do have the file you gave me with all the records. And he's doing fine. He is active and loving life... a little too much sometimes. but he's good. I just want to make sure I don't miss anything at this age that should be looked at. His supplement protocol from Tig is good and he's energetic and more like a puppy should be ... he is growing hair also.. when I brushed him tonight, I am seeing white hair on his elbows and on the edge of his back legs. There is a new black hair growth on the leg that had that patch.. it is filling in. The thyroid meds are helping, of course, he is losing his chest hair, but gaining black real hair on his belly. Comes and Goes I guess.

We're good... taking it a day at a time.
by
freecalkid
on 15 January 2012 - 20:55
Tebow enjoyed the game yesterday... he ran and ate chicken heart snacks and enjoyed the moment. His energy level is really increasing... he feels good and it shows. I am attaching pics of him now - one showing how the hair is starting to come in on the back leg. It is matted looking but not really matted. That is the way the "fuzzy" hair diminishes before it falls out. His hips are losing hair, but "real" hair seems to be coming in also. It is interesting how the hair loss/gains are symmetrical... same places on both sides either gain or lose at the same time. His front right foot was shaved two months ago for bloodwork... hair has not regrown back. Just thought you might be interested in these details... if it is too much information, just tell me. He has been on thyroid meds 2 months and we are starting to get a little bit of real hair... I am seeing black and very light on the leg area so I think he must be a black and tan in disguise...undercover guy! But he has a few hairs coming in on his belly .. but most importantly, he feels good. He is full of energy and is a handful. Discipline comes hard but is swift and sure. He responds to "no" quite well... no other correction is usually required. But when he thinks about it a while, he comes back just for one more try to check my fortitude. He is really easy.

SUn is out so we better get some of that on that pink skin while we can. Sunshine Vit. D is good for all of us!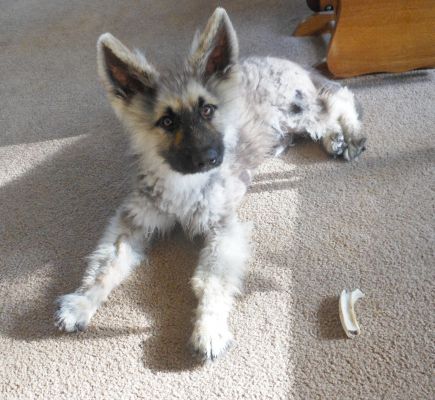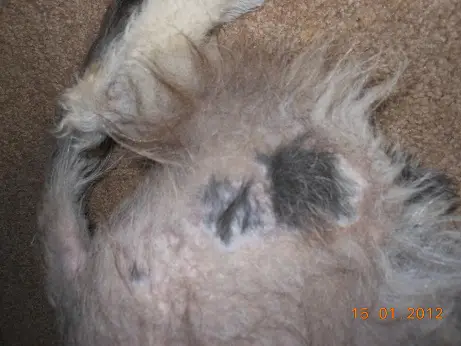 by
yellowrose of Texas
on 15 January 2012 - 23:10
Thanks for the update on Little Tebow

I am so glad he got to watch his name sake...as we know , the way you lose the game is what you can be proudest of..

Little Tebow I am sure strutted his stuff while he cheered loudly

Glad his hair is growing..yes go get some Vitamin D...I did...now it is cloudy and looks like rain ..

I can tell by the way he looks at you taking that pic....he knows we are talking about HIM...after all the word TEBOW is a household top most talked about name in USA..



YR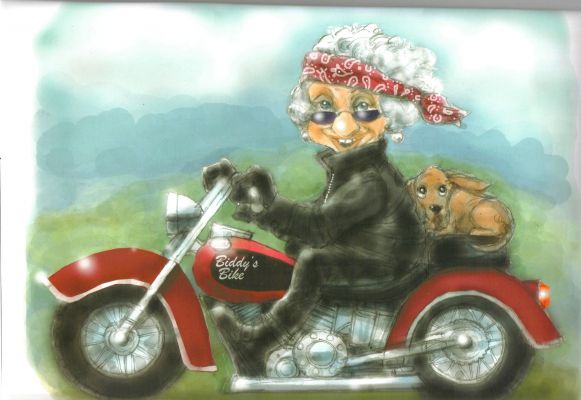 by
starrchar
on 15 January 2012 - 23:12
Sorry, I know I'm coming in on this thread a little late, but congratulations! Tebow is so adorable and I love his name :)
by
freecalkid
on 16 January 2012 - 05:40
Tebow rules! I'm trying to keep updates about his progress. Starrchar you aren't late... just getting in on the good stuff! He's been with me a month - Steph in Mt. rescue got him and took such good care of him but he had a rough start. He's 11 mo old now and just getting stabilized... he's a little doll. We got him at Christmas so call him Little Tiny Tim Tebow (no one thought Tim Tebow would amount to anything either but Denver is proud of him and so are we. Tebow is on thyroid meds now and is just beginning to get his "real" hair. How much he'll get, we don't know... and if it will stay on him... we just don't know.
by
starrchar
on 18 January 2012 - 02:58
Freecalkid, I remember when Steph posted his pictures a while back and I thought he was the cutest little guy ever! I'm so thrilled he has found his wonderful forever home with you. I am looking forward to reading about your adventures with your little guy. Bless you for taking Tebow into you heart and your home.
by
freecalkid
on 18 January 2012 - 18:50
Tebow's hair is growing.. no question now.. I watched as little sprigs popped up here and there - a very few of them. The patches on his hind legs are getting bigger and he has these strange "lines" here and there on his back of black hair growing among the frizz... I brush him often.. he doesn't want to be still very long, but I make him sit and let me brush him. It keeps the frizz from getting matty looking, and I'm hoping it stimulates the growth.. don't know for sure if it really helps.

I started the Longevity (Springtime.com) a few days ago and I do think it is helping. His pep is increasing.. he is like a puppy and running and playing as he should. He is very smart and very trainable.. can't wait till spring when I can get him to the agility course and see what he can do. In the meantime, leash training is going well. It is snowing today and of course, he has to wear his coat - it is very cold out - 14 degrees today. I have a deer skin, very soft, that my Dad tanned himself many years ago. I'm going to make him a "dress" coat out of that... line it with flannel and add a layer of batting for insulation.. the hard part of making a coat for a male is obvious, and how do I cover that belly without getting in the way of potty activities.. lol. But I will do my best. I think the deerskin will be an awesome coat.

He's back in the wood box - thinks we bring those logs in for him to carry around the house. Little dog, big log. what a picture.
by
freecalkid
on 18 January 2012 - 18:52
Starchar - your pic - your avatar - that is a beautiful dog. My Mama German Shepherd Dog I lost in Oct looked very much like that only more black. However, I noticed the fur around the neck - like feathers.. don't know what to call them. Tebow has those - right now they are fuzz, but I am hopeful he gets real feathers like that. Anyway, beautiful dog.
by
freecalkid
on 20 May 2012 - 22:43
I posted an update on Dwarf GSD and just came back here and saw these pics..my oh my. I had forgotten how rough he looked when he first came here. He now has a lovely full black tail.. only the very base of it is still a little fuzzy but no black hair like the rest of it. He is so much healthier now that the thyroxene has done it's job for a few months. He looks better, and is still that feisty GSD that is inside. He has become the dominant dog for the most part.. but they do take turns, especially at night.. he doesn't like going out after dark.. a bit of a chicken...lol.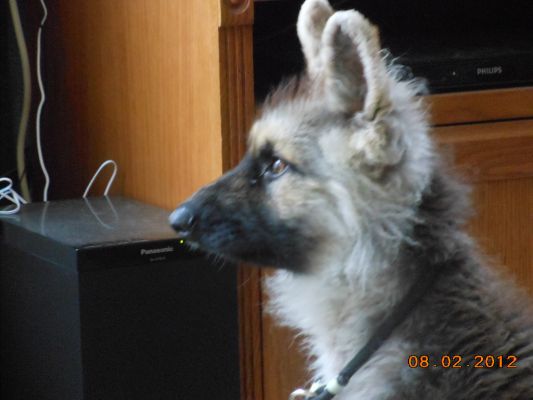 by
Blitzen
on 21 May 2012 - 00:29
I often think about him and wonder how he is doing. Sounds like you are doing a great job with him and that he is a very happy boy. Job well done!!
by
freecalkid
on 21 May 2012 - 05:37
thanks Blitzen. He is PROUD! My wonderful menagerie!


.. he's a wonderful boy...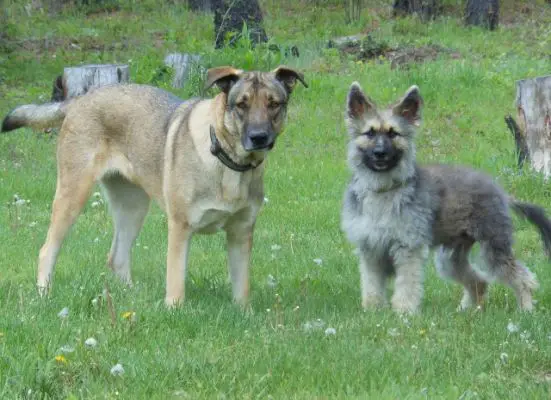 You must be logged in to reply to posts