by
Singh
on 16 October 2011 - 21:06


THIS IS MY FAVORITE SABLE.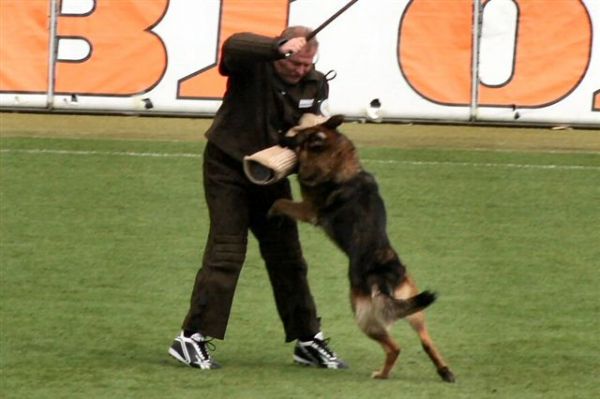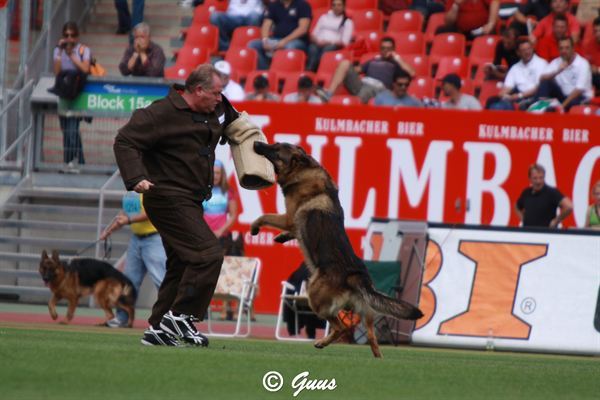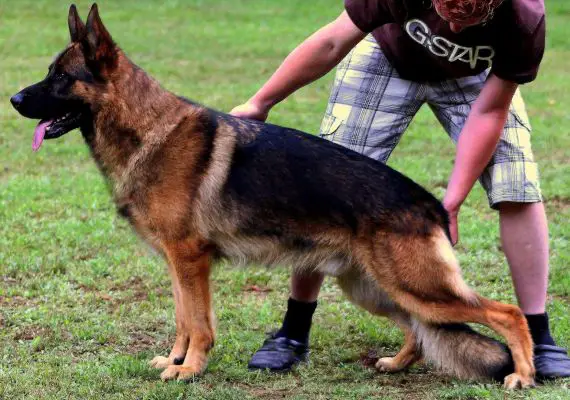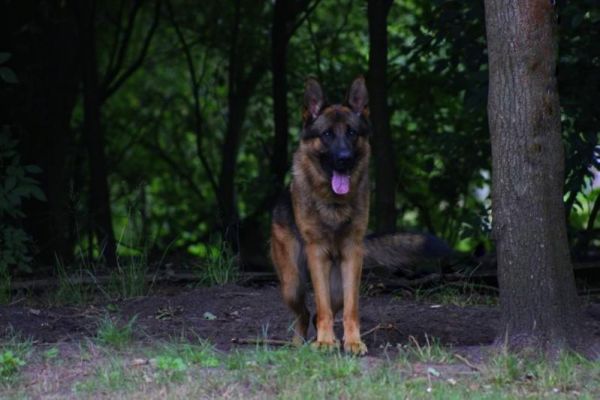 by
Dog1
on 16 October 2011 - 23:17
Sable show lines? You'll see at least 10 entered at the NASS.

I asked an SV judge if there was a predjudice against sables in the show ring a few years ago. His response was there was not so much of a prejudice against sables as there was a limited number of quality animals to produce them.

Think about it. The majority of the sables produced today are sable from either Timo or Champ. That's not a lot of genetic material to work with. That's also what makes a good one so rare.
by
kathymeacham
on 17 October 2011 - 14:23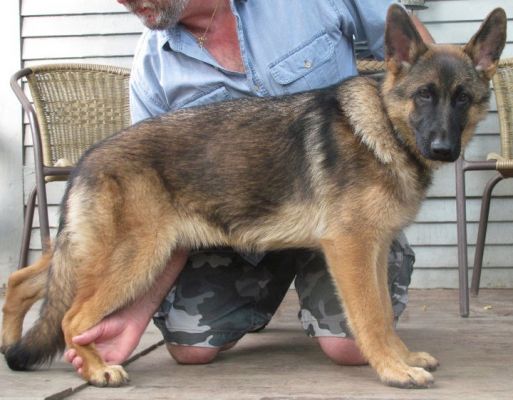 our sable shes going to be in the nass show this weekend in va 9-12 month
sire xbox dam yaz
by
Dog1
on 17 October 2011 - 16:10
She looks like her mom.
by
kathymeacham
on 17 October 2011 - 16:33
she does i love her colors she was only 6 months in this picture her red has really came out since then
by
aaykay
on 24 October 2011 - 02:58
Seems like in the show-ring there is a strong prejudice against the sables and solid blacks - whether they admit to it or not.......and in the working line (especially in the Czech border patrol line etc) there is a STRONG prejudice against black-and-tans, with B&Ts counted as somehow inferior and just not able to measure up to the hardness, courage under extreme negative stress and rock-solid nerves expected from these dogs.

As one of the above posters stated, maybe it is a matter of a smaller gene pool to choose from, with the B&Ts in the working line being rare birds, like the sables in the show-lines.

As for myself (being an old-fashioned guy), I strongly prefer GSDs (whether Sables or B&Ts or Solid Blacks) to look like the original dogs with a flat topline, and not the steeply slopey toplines that one finds in current day showline GSDs (the American show-dogs being the worst of the lot from a slopey-ness perspective)......the rear-legs appears significantly shorter than the front legs for whatever reason in these showline specimens and hope they move away from this trend.


by
RAHJ
on 24 October 2011 - 19:24
There are some nice showline sables out there... I couldn't have been more proud of mine, Ne plus ultra Fatimo (aka "Timo"), at the NASS this past weekend in Reston, VA. Having to beat some really nice pups, he won the 3-6 months Males Baby Puppy Class; not to mention, he had just turned 3 months old on the first day of the Breed Show! Perhaps a bit premature, some have already prognosticated that he'll be a future VA GSD if all of the pieces of the puzzle continue to fit--we'll see:-) He's out of Waiko vom Schaumbergerland and my bitch, Yessi von der Borde: http://www.pedigreedatabase.com/german_shepherd_dog/dog.html?id=737534. I will update his photo in the next day or so. Good job, Timo! Rick
You must be logged in to reply to posts