by
Jenni78
on 26 September 2011 - 01:40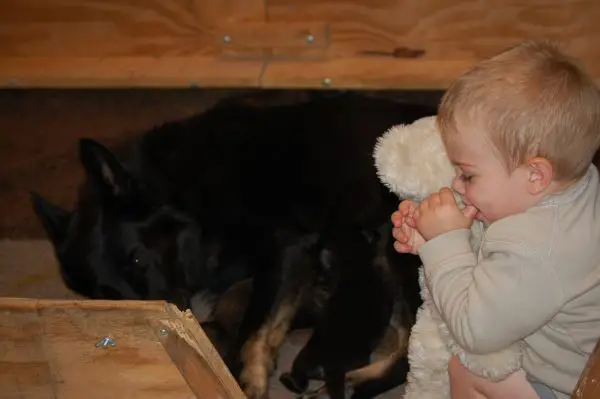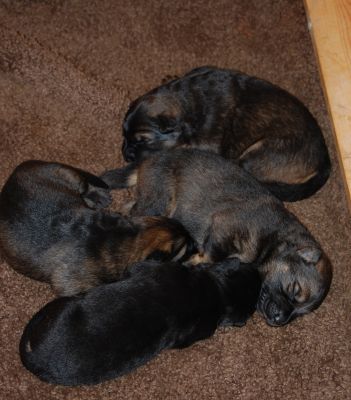 by
Betta Wolf
on 26 September 2011 - 01:42

Awwwwwwwwwwwwwww!!!!

"Lacey" Aways comes into my office to "listen" to your video's!!


Dreamin ...... Some day a "boy"!!
by
KellyJ
on 26 September 2011 - 02:01
ohhh...I love the white spot. I dont know why im a sucker for white spots, especially on Mals. I guess it adds character. Which pup is that?

Looks like Capri whelped a cute little toddler also LOL!
by
Jenni78
on 26 September 2011 - 02:44
The one w/the white spot is the one I'm calling Brix the 2nd. He is identically marked. The other sable boy has no marking. The easy way to tell the sables apart is that Cierny has the darkest paws and is the reddest, w/the clearest stripe.

That little toddler is obsessed. The first thing he says when he wakes up is "Puppies? Kiss you? Kiss puppies?" His sentence structure is a bit odd. lol
by
Rik
on 26 September 2011 - 11:33
Chaz said: "All I got out of that, is that you have a sister?

"

Guess it's the age difference, cause I'm thinking, "umm, she's got a mom".

by
Jenni78
on 26 September 2011 - 16:15
Oh, Mylanta, gentlemen....if I can call you guys that. My sister is married and my mom knows better.
by
Dawulf
on 26 September 2011 - 19:47
Awwww! They are adorable! And getting big too! Caleb is a good babysitter. :)
You must be logged in to reply to posts