German Shepherd Dog > Hessel daughter back on Craigslist (154 replies)
by
Ruger1
on 04 April 2011 - 19:59
Bhall said......RIP Hessel and forgive me......
That is sad,,,
by
Jenni78
on 04 April 2011 - 20:05
Heart-wrenchingly sad.
by
Bhall
on 04 April 2011 - 23:00
I hope everyone knows how heartbroken I am about this. I am heartbroken because I have no closure and that is all I wanted. I wanted to see with my own eyes that Hessel got sick and they tried everything....
However, I will never know and that is what breaks my heart. I did not care about anything else, I just wanted to see something so that I know he did not suffer in a kennel from starvation or anything else. I was promised a report but every day the excuses got bigger and bigger. I was told about an attorney, about other people and heard the "poor me" story. I don't care about no attorney or any other story, I ask this person to give me closure but there is no closure and all I know is that this person has several animal control violations including failure to provide food and water. Now I am being attacked by this person via email telling me those charges were dismissed. Well all I have to say is that a good attorney can do anything just like OJ is not guilty.
Hessel and no other dog deserved this. He was such a joy to be around and such a forgiving dog.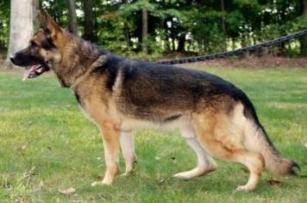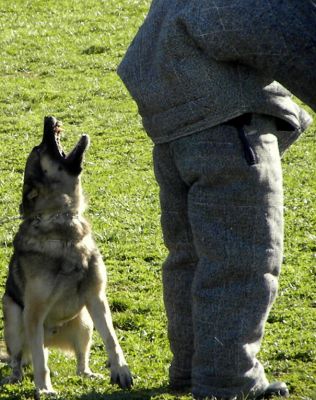 by
Jenni78
on 04 April 2011 - 23:22
How the heck does she pay an attorney when she bounces checks right and left? Oh, probably with the Yorkies and Dogue de Bordeaux and German Shepherd (from titled, imported parents, for $600) that she's selling all over Craigslist.

Maybe she'll have enough profit to pay for the dogs she kills and send it to their rightful owners.

RIP Hessel. Poor dog.
by
Bhall
on 05 April 2011 - 22:59
Don't worry her day is coming.....
by
Donald Harris
on 08 April 2011 - 01:50
Sorry to hear about your loss! This lady is crazy she contacted me last year about a female I was selling and tried to low ball me on her price and then got mad and accused me of trying to rip her off because I sold the dog to someone else. What happened was we came to a deal and her credit card on paypal wasnt working. Surprise surprise. So Im not going to hold a dog for someone who I dont even know with no deposit. Anyway I didnt feel comfortable selling her this female because she was buying her for someone else. So we sold her to another kennel who has stayed in contact with us since then. Then Vickie accused me of trying to steal her money. I wish i still had the emails. She was telling me all military people are scum stuff like that. Shes crazy!
by
von Hayden Sheps
on 08 April 2011 - 03:07
Wow, I am at a COMPLETE loss for words. I am not an avid poster to this board nor visitor for more then one reason. This tread was sent to me by a friend, who also had quite the experience with her. (Donald, I may still have those eMails, incase you want them.) I also know that there is always 3 sides to every story her's/his and the truth. But, this is absolutely heart wrenching for the previous owner and all dogs in this womens care. Which encouraged me to reach out to the people (everyone) who've been graced with this lovely ladies presence! Sorry to those who've had to
Bhall - I can't even imagine to begin the heartache that your experiencing.... I am sorry. Although, I realize that there is NO good words at a time like this! Know that if you need to vent, chat or whatever --- I am here. Day/Night - Whenever for whatever reason. I understand.
I know that "this situation" isn't about anything other then your boy right now (and it shouldn't be).... But, you need to make her accountable for her actions! Without stepping forward and forcing action of some or any sort. Through AKC, Local Police, ASPCA, Legally -- Anything. Without making her accountable for her actions she will only continue to do this until someone makes her accountable (which may be too late or never).
No dog deserves this, simple. People like her make me want to walk out of the dog world every day of my life.
Again, Bhall - Let me know if you need anything, if I can help you I certainly will.
by
Donald Harris
on 08 April 2011 - 20:38
Thanks Kimberly but I dont need them. But I will never do business with Vickie from powerhaus. IMO shes not in it for love but for money!
by
Bhall
on 09 April 2011 - 01:13
Thank you so much guys. Not a day goes by without Hessel on my mind.....thinking if he starved or if he just did not get any water because someone forgot about him. This might sound silly but I wonder if he thought "why is mommy doing this (thinking about me)" I am watching his video my husband took with his phone every day.
I feel guilty and I am ashamed. I know that things can happen but nothing she said added up. No vet records and a bunch of excuses. Dog died because of a lung infection WITHOUT any symptoms..... I just don't know. Then knowing about the animal control citations for failure to provide food and water....
I want to honest, I want to see Vickie face to face. I want her to look in my eyes and talk to me. I just hope I can get Sam out of there before it is too late. I would like to get all animals away from her including the Hessel daughter she just got . It breaks my heart knowing the condition they live in..
by
hexe
on 09 April 2011 - 03:36
Birgit, you have NOTHING to be ashamed of or guilty about in this tragedy--you would have needed psychic powers to have known this would happen, and if you had those, you never would have let him go there. Please don't allow your mind to dwell on the unknowns of the situation; no good can come of it. Better to honor Hessel's memory by putting your efforts into hounding Animal Control in her area to stay on her case for the sake of the remaining dogs there, and in ensuring that anyone thinking about doing business with her is aware of what kind of life they're consigning any animals they sell, lease, give or loan to her.
by
Shaila
on 09 April 2011 - 04:33
Sadly since this supposed incident happened in Oklahoma (i'm pretty sure that's where PH is), the laws here suck. my ex killed 12 of my dogs while i was in california having surgery and what happened to him???? NOTHING. not a damn thing.

i don't know this person, but i hope she reaches out to those that will help her. there are people in Oklahoma that can and will help.

RIP Hessel
by
Jenni78
on 09 April 2011 - 14:44
There ARE people in OK who would help and have TRIED to help, to no avail. I know of several who have gone way out of their way to help the dogs, help Vickie (for the sake of the dogs), etc. The laws do kind of suck.

Who holds the papers to the dogs still in her care? What if pups were unable to be registered out of them? Would that make them useless to her and let their owners take them back, OR would she go ape$h!+ like she has in the past and would the dogs suffer (or die) for it. I know she has threatened horrible things before in situations like this.

But hey, she's selling Yorkies and Dogues de Bordeaux now, so maybe she'll just get bored with GSDs and move on to torture other breeds.

That Taos Spirit lady is a big part of this. Maybe Bhall and whoever else owns dogs in her "care" could get through to that Cindy lady instead.
by
sueincc
on 09 April 2011 - 15:30
Bhall please don't feel like the Lone Ranger, I feel guilty as hell too. I stuck up for Vickie on this board over another issue she had way back in December 2009 regarding the purity of a litter of puppies. Also note that there was an issue of unregisterable pups from Darko, apparently because of her issues with Darko's owner, but apparently that wasn't enough to stop her from breeding him.

Here is the thread:

http://www.pedigreedatabase.com/german_shepherd_dog/bulletins.read?mnr=347119

Sound familiar? I have definitely learned my lesson. I used to chalk it up to her being well intentioned but equipped with poor organizational skills, bad record keeping. Not any more.

I said that I would recant anything that I said was untrue providing Vickie sent me documentation of same. I'm sorry to say that what a I got was just a rehash of what happened with Arthos, more of the same bullshit. Amazing.

I hope you can get Sam back. Good luck.
by
VomMarischal
on 09 April 2011 - 16:01
She made several of us look like schmucks. Not that I need a lot of help in that department...
by
Donald Deluxe
on 09 April 2011 - 18:56
Dogs that were healthy for nine years instantly become gravely ill when sent to her, dogs go missing from her care under bizarre circumstances, dogs somehow die under her care from exotic causes - and all she has to offer to explain these events is excuses, nonsense and evasion.

The growing track record makes it pretty hard not to conclude that Vickie Lanig = Bartmess Jr.
by
vonissk
on 09 April 2011 - 19:44
Bhall I just wanted to say how sorry I am that I blurted it out like I did. It made me feel really bad--I had no idea she got the dog from you and still owed you money. It made me feel a little better to see she had already posted it but in a hidden sort of way. I am so sorry for you and that you lost your dog and not knowing what really happened to him.

Also for anyone interested, don't know the county name but she is located in Claremore, OK which is close to Tulsa.
by
Bhall
on 09 April 2011 - 20:01
vonissk, that is no problem at all. She still has Sam and my money so I will try my best to get him back before he is pronounced dead. She emailed me a picture of Sam a while back talking about that she is training with a Chief of Police (another tactic to intimidate me) How is the Chief going to protect her? I just wish she would do the right thing and give up the animals to someone that can care for them. I have been thru hard times myself but if the day ever comes where I can't care for my dogs the proper way (not just the minimum) I will certainly place them with someone that can even if it means a big financial loss.
I know that many people think nothing can be done or she always falls thru the loopholes. Let me tell you, if there is a will there is a way. Don't do it out of spite, do it for the animals. I will not give up because I am not a quitter.
by
cf111
on 10 April 2011 - 03:47
Truly a sad ending for such an outstanding dog R.I.P. Hessel!!!!!
by
Siantha
on 10 April 2011 - 03:56
i am sorry for your loss. people like her should be treated like she treats the animals in her care. i dont tolerate neglect at all. especialy if you are careing for others dogs. gah it just irks me. my male was abused as a pup and tied to a tree he just now got better to get cancer. but if you hold up a twig from a tree like to play fetch with him like your going to throw it he runs. all because of people like this wonderful dogs are RUINED. just plain ruined.
You must be logged in to reply to posts