Pyke Prevert
by
Tambone
on 19 February 2011 - 03:45
Someone posted that they had a litter out of Pyke a few months ago. I was wondering how the litter was shaping up, and what the females pedigree was. If anyone has any first hand knowledge of this dog, I would greatly appreciate hearing it.

by
Tambone
on 19 February 2011 - 03:47
Oh crap, spelled his name wrong. Pyke Prevent...Not Prevert or Pervert...

by
Bundishep
on 19 February 2011 - 04:02
The breeder i believe was in florida I think his female was a Javir daughter
by
Silbersee
on 19 February 2011 - 17:12
Tambone,
Pyke is owned by our friend Frank (Terry) in Germany and up to just recently was our female Mona's best play buddy (Mona lived with Frank and Pyke for a while).
If you are looking for a Pyke puppy, you might want to contact Frank for availablility. I have his contact information, or I could link this thread in an email to Frank since he speaks English fluently, as you wish.
Chris
by
Terry1
on 21 February 2011 - 17:16
Hi !

Thank you for your interest on my dog Pyke !!!

Paul Scammacca had a litter with his Javier daughter Chelsea von der Seilschaft and that is what he say´s about it:
"thanks Frank...........by the way, the pups have turned out excellent. hard to pick one to keep for sure!! please tell others pyke gave me excellent structure and high prey/play drive.............i have had maybe 15 litters over the years and i can compare the pups to only one stud male...............asko lutter."

Gene England had two litters allready and the third one is bred to Pyke .
Contact him.If you are fast enough he might have a puppy avaible.
That is what he say´s about the Pyke progeny:
"By the way you would really like Pyke's puppies. They have drive out the ass. Super temperament and drive."

The famous and succesfull Kennel " vom Haus Salztalblick" just bred a top female to Pyke today!!!!

So it looks that he is producing very well and hopefully we will see a lot of his progeny on the fields soon!!

If you have any more questions please don´t hesitate to contact me!



Very best regards

Frank Terry Terhorst
Grenzweg 100
46459 Rees
Germany
e-mail: TerhorstFrank@hotmail.de

ph. 011 49 2851 97542
fax.011 49 2851 97543
mobil 011 49 172/9447422


by
UglyK9
on 28 July 2011 - 17:49
I was cruisin around PDB and saw this thread.....figured I would revive.

Ive got a Pyke puppy now 16 weeks old......He's pretty awesome!

http://www.pedigreedatabase.com/german_shepherd_dog/dog.html?id=723407

Environmentally, I havent seen anything bother him at all. If it moves he chases/bites it. Very outgoing, investigative/curious. The entire litter was very uniform. AWESOME.





by
Red Sable
on 28 July 2011 - 18:18
Beautiful pup UglyK9!! Lucky you. :)

Tambone, you can edit your title me thinks, just go to your first post to edit.
by
UglyK9
on 28 July 2011 - 18:54
Thanks Red
by
UglyK9
on 28 July 2011 - 18:57
Frank,

Are there any plans in the near future for Pyke? would love to follow his progress!

Thanks
by
UglyK9
on 02 August 2011 - 17:10

A Few pictures of a my Pyke son 16 weeks if anyone is interested!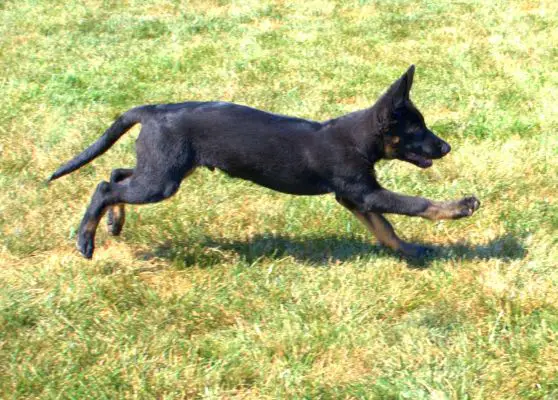 by
UglyK9
on 02 August 2011 - 17:11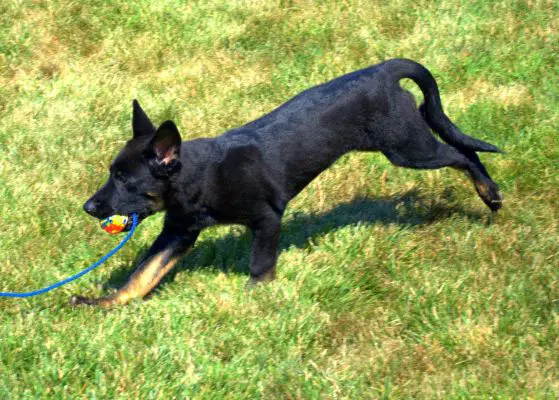 by
UglyK9
on 02 August 2011 - 17:13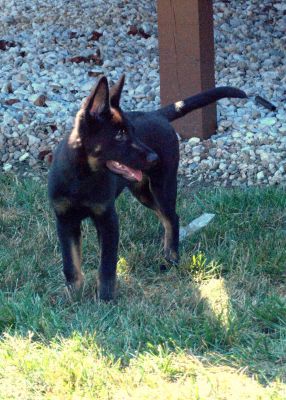 by
UglyK9
on 02 August 2011 - 17:14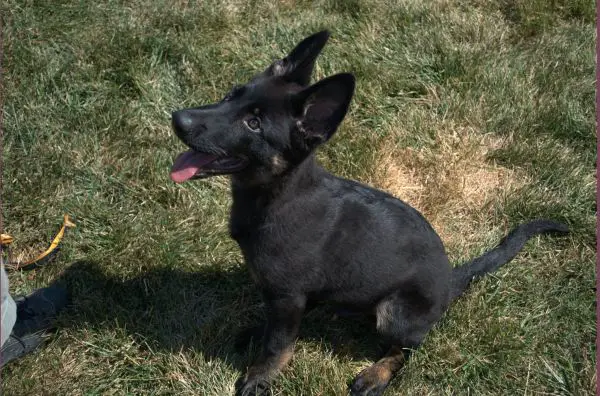 by
Tambone
on 05 August 2011 - 05:07
Thanks for the reply's on Pyke. When I posted I was interested in a potential breeding between Pyke and my female. I did try to contact Gene via email, but didn't get a response. Since that time I have been looking at other potential stud dogs. Django vh Jurjim, and Faro Xazziam were also on my short list. Just by chance all of these dogs are black. If someone can get back with me regarding a possible breeding I would appreciate it. I think Frank was the person who told me to contact Gene, so not sure if Gene is arranging breedings? Send me a PM if you don't want to post to the forum. Thanks again !
by
Rik
on 05 August 2011 - 08:55
congrats uglyk9. nice pup. he's cetainly not ugly though. may wreck your reputation.



Rik
by
UglyK9
on 05 August 2011 - 12:15
Thanks Rik, My last dude was an Ugly mongrel (he was awesome though) and I guess the name will have to stick.....


by
Ramage
on 05 August 2011 - 13:25
I have seen a Pyke duaghter in person. I am trying my damndest to get the owner to sell her to me. She has crazy drives.
by
UglyK9
on 05 August 2011 - 16:32
Ramage, What femal is she out of?
You must be logged in to reply to posts