EXC

Yahoo de Montenegro/Colombia PS - PR - PAA - Selección1ª Clase (For Life)
Sire Born: 10. January 2012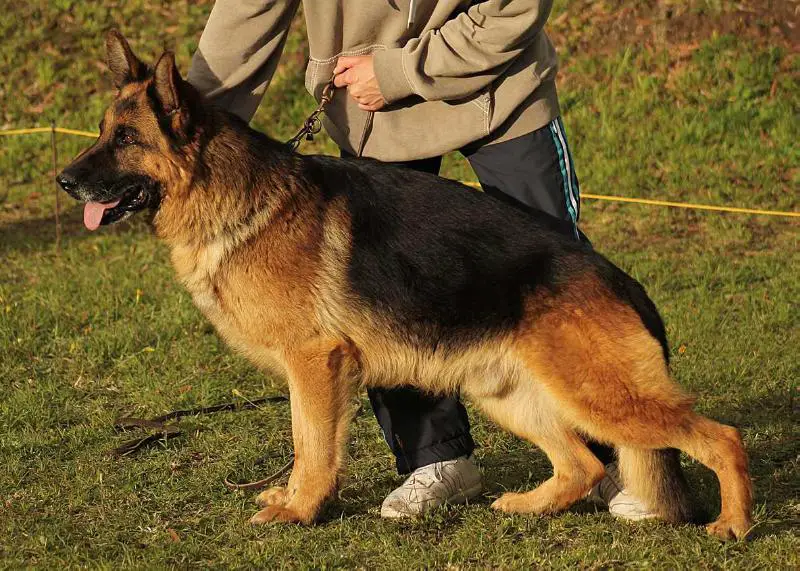 COL 19354
Hip: SV: HD a-normal (a1) - Elbows: SV: HD a-normal (a1)
Tattoo: 19354
Breed report
No breed report has been submitted
Linebreeding
Schh1
2006
MET 9338/07
HD-SV: HD a-noch zugelassen (a3)


Sire






SCHH3
2004
LOF 569091 (SZ 2164725) (ROI 10/41767)
HD-SV: HD a-fast normal (a2)


Sire






SchH3, IPO3
2002
LOI 02/98355 (SZ 2138739)
HD-SV: HD a-normal (a1)


Sire






SCHH3
2000
LOF 527930/45533
HD-SV: HD a-fast normal (a2)


Dam






IPO1
2002
MET 02/5464
HD-SV: HD a-normal (a1)


Dam






IPO1
1997
MET 6084/97
HD-SV: HD a-normal (a1)


Sire






SCHH1
2000
MET 8639/00 (SZ 2132623)
HD-SV: HD a-normal (a1)


Dam








2010
COL 18612
HD-FCI: A 0 Libre


Dam









COL 15969
HD-FCI: A 1/2


Sire






PR. SCHH1
2002
LOC 15098
HD-SV: HD a-normal (a1)


Sire








2002
COL 15234
HD-SV: HD a-Ausland (a6)


Dam



PAA


HD-SV: HD a-normal (a1)


Dam









POA
HD-SV: HD a-normal (a1)


Sire









LC 13704
HD-FCI: A 1/2


Dam






Picture galleries
By Gustavo Villegas - 3.9 years ago
Yahoo en sesión de entrenamiento en Criadero Montenegro.
By Gustavo Villegas - 5.7 years ago
Sesión de fotografía en el Criadero Montenegro.
User comments
This is a dog pedigree, used by breeders and breed enthusiasts to see the ancestry and line-breeding of that individual dog. The pedigree page also contains links to the dogs siblings and progeny (if any exist). For dog owners with purebred dogs this is an excellent resource to study their dog's lineage.
---
---
---
---
Contact information
Disclaimer
Privacy Statement
Copyright Information
Terms of Service
Cookie policy
↑ Back to top