by CarolynH on 20 September 2019 - 20:09
I know it goes without mention often but I want to thank the Admin who work very hard on PDB keeping up with all entries and always getting back in a timely manner.
I have been entering quite a few dogs into PDB and the admin have been very helpful and fast.
So thank you!! I know you all work very hard and it is very much appreciated by myself and I am sure many others!!!

by mrdarcy on 21 September 2019 - 10:09
Yes the Pedigree Admin team here are brilliant and I'm sure they will appreciate your post

by GSDHeritage on 21 September 2019 - 14:09
CarolynH, do appreciate your post. I know you are working hard right now entering and correcting the older GSDs on the PDB. It is nice I am able to give you the Edit Rights to the GSDs for that task.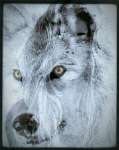 by Fantom76 on 21 September 2019 - 18:09
And thank you Carolyn for entering so many of the early dogs. We used to have more time to do that, but now there are so many new dogs being entered from around the world, that we can barely keep up with them. There are only a couple of us that work on the pedigrees. It really means a lot to have members appreciate us as it is a volunteer job and we do it because we love working on pedigrees and want to make this the best pedigree database that we can.
---
---
Contact information
Disclaimer
Privacy Statement
Copyright Information
Terms of Service
Cookie policy
↑ Back to top