by gdinces on 27 May 2019 - 15:05

by Western Rider on 27 May 2019 - 16:05
Enter the dog you want at, the top there is a selection of options click on either simple pedigree or long pedigree.

by Adis55 on 29 August 2019 - 19:08
So how do you print the pedigree without all the darn ads on there???

by Western Rider on 30 August 2019 - 00:08
Print in PDF I think that will give you what you want
You get there by opening pedigree click on long pedigree scroll to bottom on the left corner
there is a place that says Printer Friendly click that.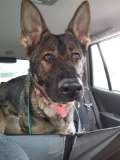 by VonTrula on 09 September 2019 - 20:09
It's super nice to have this feature because the AKC charges you to print off your own dog's pedigree.

by Entwerfer Haus on 09 September 2019 - 21:09
I go to long pedigree and at the bottom left is 'printer friendly page'. It opens in a new window. Afterwhich, there is no print or print preview. Trying to just print, only gives me 7 pages of mixed up data.

Maybe I need to use a different browser?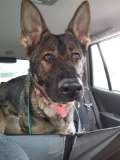 by VonTrula on 11 September 2019 - 00:09
You may need to use a different browser, or it may be that your computer doesn't have the application it needs to open the pedigree.

Try a different browser. Also, try to clear the cache and cookies in your computer (If you don't know how to do that, you will need to Google how to clear cache and cookies on your specific device. It's usually pretty easy. It's just a matter of clicking a button in your settings.) If that doesn't work, you may also try a difference device altogether.

Let me try to open it myself and see what application is being used. I'll comment back later.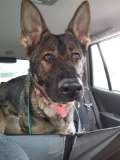 by VonTrula on 11 September 2019 - 00:09
Okay, so you're right. Unless I'm daft, it is not an issue with an application, because when you click "printer friendly" it is supposed to pull up a new window. I am using Google Chrome and it opened a new window and just re-uploaded the same dog's profile again, but didn't seem to offer any sort of printable version of the pedigree.

Unless I'm doing something wrong, an admin may need to be notified.

by Western Rider on 11 September 2019 - 03:09
OK What I posted before is the correct way to get to a printer-friendly window that will print a PDF pedigree.
Seem that this is also on the fritz along with many other things like posting a picture to a post in the forums.
Sorry I do hope this is fixed soon.

by Entwerfer Haus on 11 September 2019 - 21:09
Okie dokie. I'll keep my eye on this thread for when it gets sorted out :-)
---
---
Contact information
Disclaimer
Privacy Statement
Copyright Information
Terms of Service
Cookie policy
↑ Back to top