by Pippy01 on 04 March 2019 - 14:03
Hello,

I am considering a puppy from this breeding: http://www.pedigreedatabase.com/german_shepherd_dog/breeding.result?father=2425193&mother=2063288

A lot of the dogs on the mother's side have a3/noch noch zugelassen hips. To my understanding this means mildly dysplastic by OFA standards, but still permissible to breed by the SV? This leaves me somewhat uncertain, as I hope to show this puppy and perhaps breed if she does well. I'd just like to know the chances I am taking, and if you would feel OK with a pup with this pedigree.

Thank you in advance!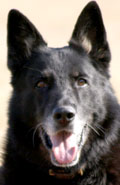 by BlackthornGSD on 04 March 2019 - 19:03
I have known of A3 dogs who have gone on to be rated OFA Excellent. So, I don't worry excessively about one a3 rating. In this dog's case, you see an a3 dog was bred to an a3 dog and produced an a3 dog. That worries me a bit more. But if you look at the dam of the puppy, she is labeled "a normal" and bred to an a1 -- unfortunately, she's not hip scored by the SV, so you don't have the benefit of more detailed information. I would ask for a copy of the dam's pedigree and proof of her hip rating. Looks like she's in the US, so I would check out the OFA website and see if she has any kids in the database there.

If you look at the sire's HD ZW rating (numerical hip "breed worth" rating), his score is 80. By definition, 100 is average. So, in theory, he should have a better than average chance of producing sound hips.

If you can verify the dam's hip ratings, I wouldn't let the grand parents' hip ratings keep me from a puppy from this litter if I liked everything else. But I would want to verify the dam's hip score and current hip status. (I've also known dogs who were rated a3 who had absolutely terrible hips on re-xray as 5 or 6 year olds).

Christine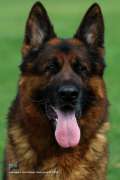 by jdiogoc on 04 March 2019 - 19:03
Hi,

You can look at the Italian ENCI database online to see if the hip scores of the dam are official (I checked, she has a B rating).

Also a small correction - the average for HD you should aim for is updated every quarter by the SV and as of 12/2018 it stands at ZW80

Kind regards,
J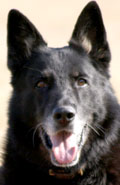 by BlackthornGSD on 05 March 2019 - 00:03
I thought they had 100 as an indexed average type of thing -- like IQ? I may have made a wrong assumption.

Christine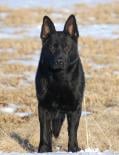 by Jenni78 on 19 March 2019 - 00:03
No, Christine, you're correct. A zw of 100 means the dog is likely to produce an average number of dysplastic pups for the breed. I think jdiogoc was just saying that the GOAL should be a zw of 80, if I understood correctly.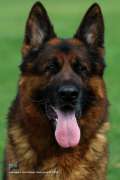 by jdiogoc on 19 March 2019 - 11:03
Yes Christine and Jenni, I meant Goal, not average :). Sorry for not being clear.
---
---
Contact information
Disclaimer
Privacy Statement
Copyright Information
Terms of Service
Cookie policy
↑ Back to top