by Xeph on 12 January 2019 - 20:01
Realized I posted this in the wrong section yesterday.
I got my very first tattoo last night. It honors the dog who started it all. This was very cathartic for me, and I feel peace I haven't had since he died.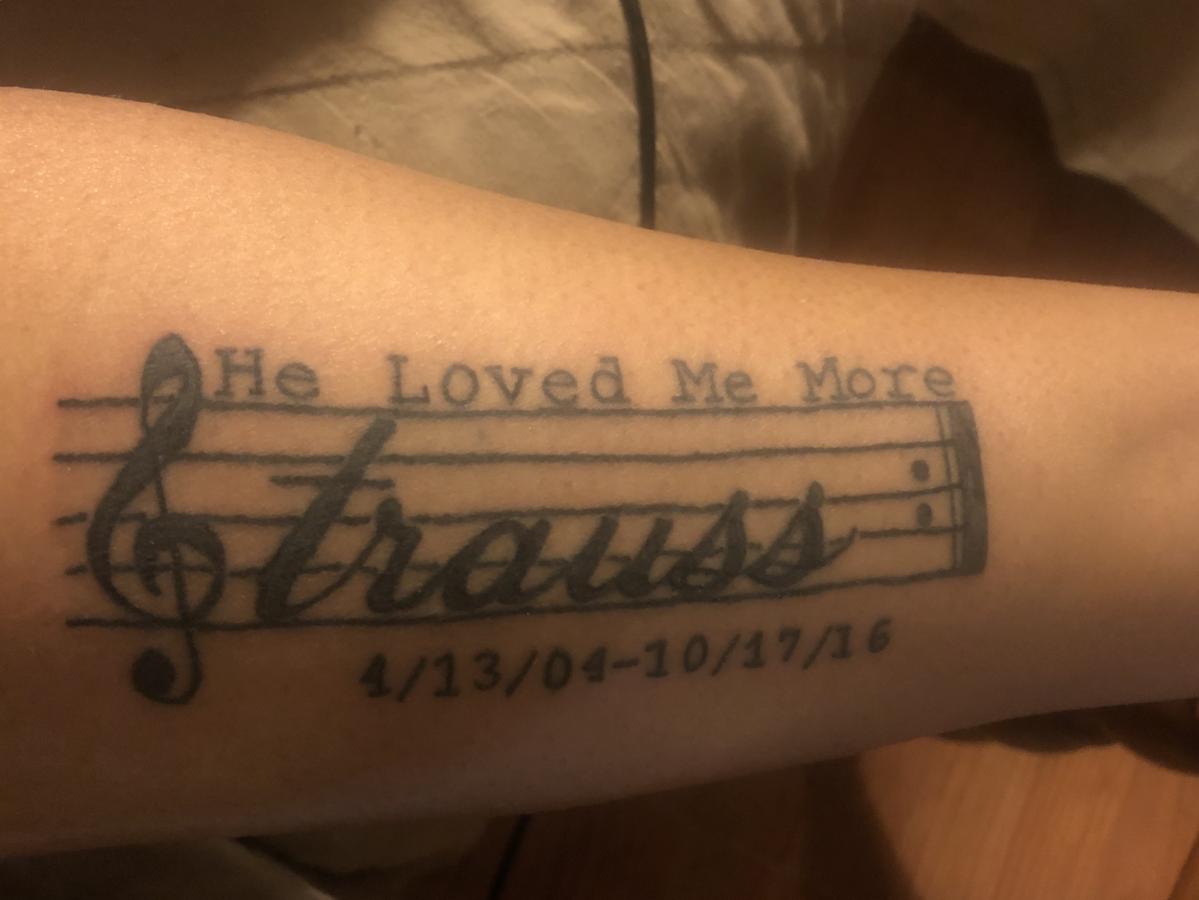 by Animal Haven on 12 January 2019 - 23:01
Beautiful tribute to your friend



Sandy

by Koots on 13 January 2019 - 00:01
Glad you found peace in the symbolism and your personal tribute of your love for Strauss.
by hexe on 13 January 2019 - 07:01
It is perfection, just like him.

by Xeph on 15 January 2019 - 01:01
I'm so glad you got to meet him, Hexe.
by Nans gsd on 18 January 2019 - 02:01
they stay with you forever, BUT you will have to move on and make the new guy even greater. I have been there and hope this helps. As soon as you can do this you will feel better. BOL
by hexe on 18 January 2019 - 22:01
Having met Strauss, Nans, I can tell you it will be impossible for any dog to be greater. The best will be as good as he, and even that is going to be a high bar to reach. It's not just Strauss the dog, it's him as a full partner in everything she did, the makes exceeding his importance impossible.

I'm grateful for having met him, Xeph.


by Xeph on 18 January 2019 - 23:01
What hexe saidnis true. There will never be any dog greater than my Moobear. It's just not possible.

He carried the character that seems to me long removed for our beloved breed, and I mourn that loss as much as I mourn his.
You must be logged in to reply to posts
---
---
---
Contact information
Disclaimer
Privacy Statement
Copyright Information
Terms of Service
Cookie policy
↑ Back to top