by Lleigh on 14 May 2018 - 17:05
Could this just be poor pigment? His feet are completely black except for where is pads are. The hair on the bottom of his feet are white/gray/black.
by Lleigh on 14 May 2018 - 17:05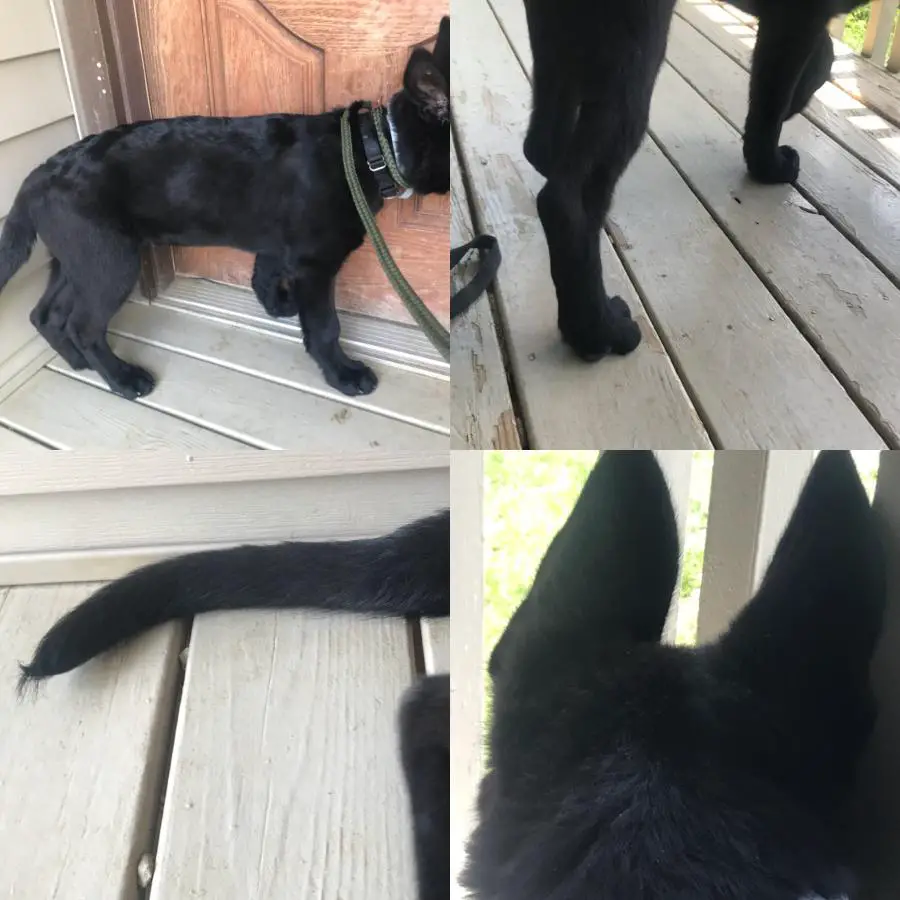 by Hundmutter on 14 May 2018 - 19:05
Lleigh, now its apparent from the pics just how young he still is, I'd stop worrying about what his coat is doing. Once he has had his first full moult / is in his final adult coat, you will see just what shading you are left with. If any. Until then, it could change again; puppy coats are notorious for altering as the dog matures.
by justde on 16 May 2018 - 12:05
I filled in my dog's color as bicolor, but now he has too much tan. I haven't sent in paperwork yet, but at 10 months he's black and tan. His neck had so much lighter hair one club member asked if he might be sable, but the undercoat was very light gray. It really does sometimes take a while to figure out the true color.

by Hundmutter on 18 May 2018 - 06:05
Justde, you won't have been the first (or be the last !) to have done that - just goes to illustrate what I said at the end of my last post. Can I ask you:
When you originally started paperwork to register your pup as a bicolour, did you decide for yourself, based in your experience with the breed, that it looked as though it was going to be a bicolour ? Or did you do so on the advice of some other person, breeder, etc ? Have you seen lots of GSD babies i.e. puppies still in the litter up to around 7 weeks of age ? Can you try to describe the amount and location of tan on the pup you have referred to, at the time of registration ? TY
(Sue, I hope you can appreciate I'm trying to draw out information here, for the benefit of the wider audience, and not pick any fights !)
by Lleigh on 18 May 2018 - 13:05
Loving all of the feedback! I should have waited to register him, but no sense in worrying about it now. Who knew "black" wasn't always all black. Lol
You must be logged in to reply to posts
---
---
---
---
Contact information
Disclaimer
Privacy Statement
Copyright Information
Terms of Service
Cookie policy
↑ Back to top