by joanro on 07 March 2018 - 01:03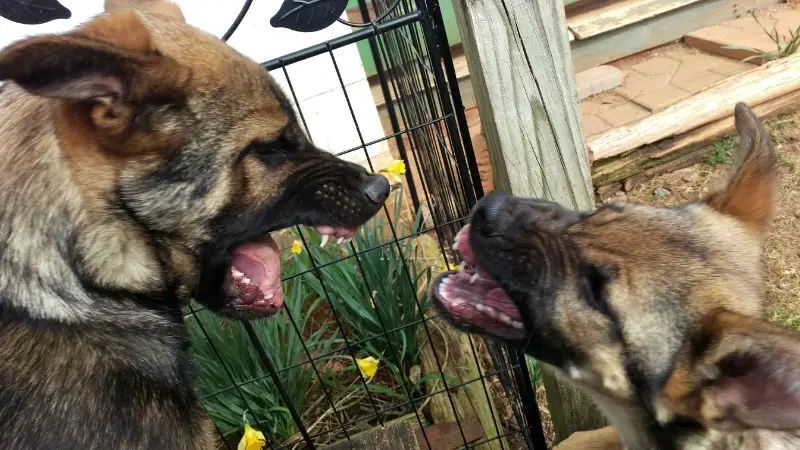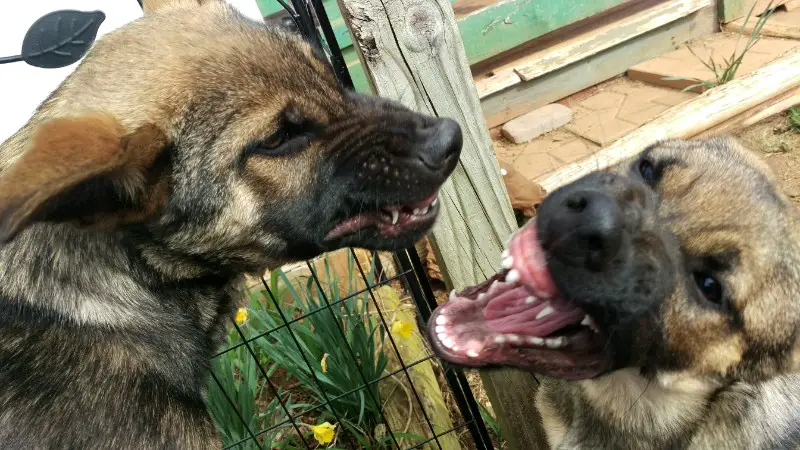 by Western Rider on 07 March 2018 - 01:03
Seems like a heated disscussion going on Cute
by joanro on 07 March 2018 - 01:03
Yes, WR, they always argue about who gets to be next to me. Lol. Della, being the girly girl that she is, is in brother Yanci's ear: DO YA HEAR ME !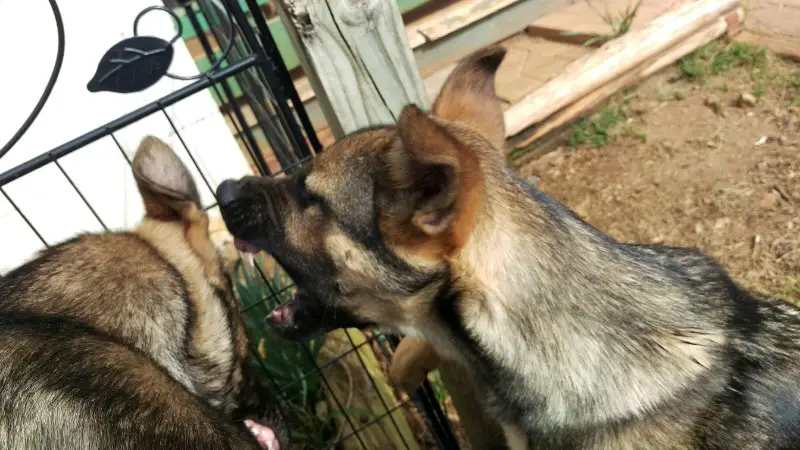 by Western Rider on 07 March 2018 - 01:03
How old are they. Those girly girls hide what they are made of until needed
by joanro on 07 March 2018 - 02:03
Four months and teething.

She was the only girl with five brothers....she has been mauling the boys since they were 10 days old...soon as their eyes were open. Lol.

by Koots on 07 March 2018 - 05:03
Demon faces, lol.

That second pic looks like she's showing her brother what teeth are missing.;)

Are these the 2-4 (4-2?) Body pups?

Great pics!
by joanro on 07 March 2018 - 08:03
Lol. She probably pulled the loose ones out in his neck.
4-2.
Thanks.

by yogidog on 07 March 2018 - 10:03
Haha good stuff. Very strong looking heads at 4 months. I've looked at the mother and father for a while 2 very nice dogs very a nice pedigree.

by Q Man on 07 March 2018 - 15:03
LOVE those Feisty girls...

What their pedigree?

~Bob~
by joanro on 07 March 2018 - 15:03
Thank you, yogidog:-)
So do I, Bob. She is a hand full. As is Yanci, the male.

Had them down to the training field a couple days ago, Della went up and over the Wall, just by my tapping
it to show it to her. She went down the other side, and back up and over again. Well, Yanci wanted to get in on the fun and she lit into him. The fight was real, and I had to put the leash on her ( avoiding being bitten ) and tie her off to the chain stretched under the wall, and get him leashed to pull them apart. Walking them back up the road to the house, I had a time keeping them separated from locking onto each other again. Once home, they forgot what they were fighting about and went back to playing.

http://www.pedigreedatabase.com/german_shepherd_dog/dog.html?id=2712221-yeager-vom-ron

You must be logged in to reply to posts
---
---
---
---
Contact information
Disclaimer
Privacy Statement
Copyright Information
Terms of Service
Cookie policy
↑ Back to top