by Nans gsd on 31 December 2017 - 21:12
So sorry for this dog and I am really surprised she came from Stassi; none of his seemed fearful in the past pictures. Wish y ou the best for her and hope you can find some security and peace for her. Good luck Nan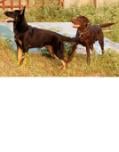 by aaykay on 01 January 2018 - 13:01
Seems more of an owner issue than a breeder or puppy issue.

by GSDPACK on 03 January 2018 - 20:01

TO start, I have been importing for some time. This is just thoughts based on bringing in dogs at all ages, situations, and places.
Importing a dog between 4 months and 11 months is a NONO. I won't even do that. This is the WORST time to bring in a dog, especially if not observed after at least one handler exchange not counting the transport. That said, I have brought in young 8 months old males for PD but only because they have changed hands once or twice and have been extensively exposed to changes, tested, and recovered quickly after those changes.
Females are even worse than males. I won't bring in a female unless she had at least one heat and is minimum 11 months old. Females are more sensitive to change, dedicated to their people,harder to adjust. Well bred puppies up to 12 weeks or so)can shake of nearly anything that they could face in transport. 6 months old female is in fear stage, has probably been "traumatized" by the transport, maybe has been a kennel dog, not too much interaction, potentially lack of socialization, maybe weaker in nerve department, even as far as scared... All these play a role in determining if she recovers.
I would leave her alone, give her couple weeks, feed her, hang out, maybe short walks. No forced interactions, do not let strangers approach her for now. Lets face it, her life just fell apart, there are these strangers who are constantly making her uneasy by speaking gibberish, most likely facing her directly and talking to her. She does not know you, the place, language.


I will say, good luck. A good importer would have never sold you a bitch that is that age. She could have been a super star at home but now, she is just dealing with way more she can handle at once.

GSDPACK

Cheers




by hexe on 03 January 2018 - 21:01
The OP keeps saying this was a 'kennel dog', but if she were, she wouldn't be frantically trying to escape the kennel...unless their 'kennel' atmosphere is so damn unsettling that even a kennel dog is freaked out by it.

I feel so badly for this poor dog.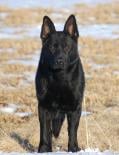 by Jenni78 on 04 January 2018 - 00:01
Agree with Martina!!!

BAD AGE to deal with all this.

by Hundmutter on 04 January 2018 - 07:01
Especially if you are apparently unable to deal with it WELL !

by JJ Shepherds on 06 January 2018 - 00:01
I imported a 2 yr old female from Poland She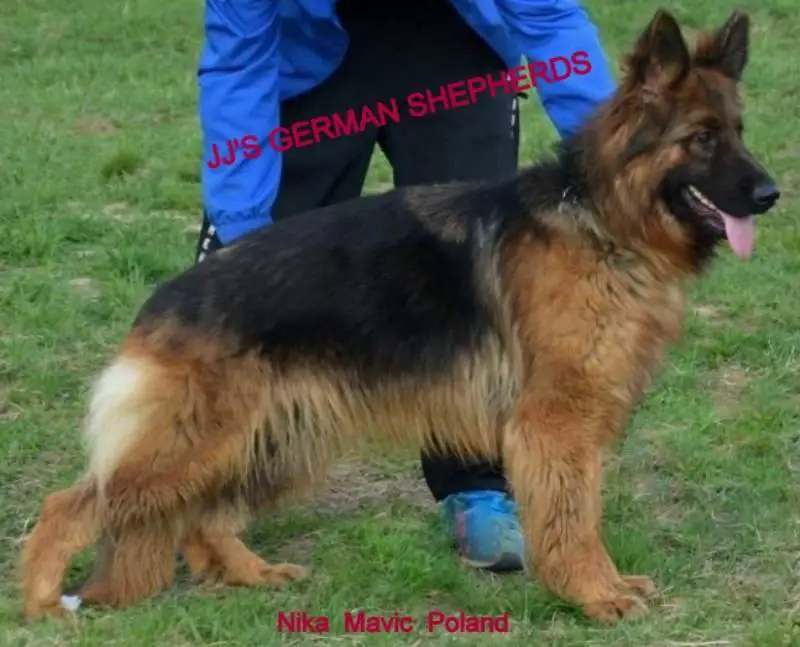 is very fearful of Men. Ive raised my Granddaughter she is 17 now. This dog Loves her sleeps in her bedroom. She is the only one who can feed her out of her hand. I still cant. I got her mid October 2017. She wont listen still working with her Going outside she has to either be put out in the Kennel yard or tied up.. But she is staying, I think she was either kenneled all her life or they were trying to train her for bite work and she just didn't have it in her. You Cant force a Dog to Be Something there not Or Kennel them with no human touch. She is a Big Chewer and Chews up thing even if she has to get it off a Desk anywhere she can reach.
by Doddlebug50 on 08 January 2018 - 22:01
She has been rehomed to a lady who plans to try to work with her to overcome her fear of humans. To date, NO response from ALEXANDER SOSNOVSKY (STASI Kennels) about giving us an invoice as to shipping documentation or what airline dog came in on. I also have contacted his "transporter" Tina Skai requesting information about the shipping documentation that is missing. At this point, I have to wonder if he sends his puppies to the US to a "partner/broker" and then has Tina or another "transporter" deliver them around the US. In almost 40 years of importing dogs we have never got an import in with NO shipping documentation. I requested this from ALEXANDER SOSNOVSKY (STASI kennels) and TINA SKAI in MICHIGAN because we need the documentation for our kennel taxes. BEWARE. BEWARE. BEWARE!!!!!!!! The dog stank of old feces, was underweight and TERRORIFIED of people.... ALEXANDER SOSNOVSKY gladly TOOK our $3300; after that he didn't answer questions...obviously doesn't care about his animals....be very careful doing business with people out of the country.
by mariahranch on 09 January 2018 - 02:01
Tina Skai does not live in Michigan, she lives in Belarus as does Alexander. She has delivered dogs around to world for multiple breeders and buyers in many countries. Tina picks up the puppies in person at the breeder's and then makes the flight. Your dog certainly did not seem scared when I met her a few hours before you received her. She came into the US through Los Angeles where the connecting flight to San Antonio (via American Airlines) was delayed for 24 hours, so your dog spent an extra 24 hours traveling before you received her. Using a courier for hand delivery is much different than shipping cargo and unfortunately does not leave a paper trail for you... Using a courier is not typical for most European breeders and that is unfortunate. I'm a little confused on why you are accusing the breeder of (the puppy) having already been in the states when you stated you received the dog's passport when Tina delivered. I would think it would be hard to fabricate a European passport. I'm glad to hear the puppy will now have a chance at at a home with more patience and will hopefully recover from this frightening experience.
by Doddlebug50 on 15 January 2018 - 14:01
Alexander Sosnovsky still has not given us any documentation about this dogs shipment to US....we have also asked Tina for documentation and NO REPLY from either of them. A dog coming into the US should have some shipment documentation. The passport book is not shipment documentation. These dogs have to come as CARGO...they would not fit in a snuggle bag in cabin. The dog we got from him is a "spook"...scared of people..runs out the doggie door and hides if a person comes in room. It speaks volumes when a breeder doesn't even know what airline (we asked) his dog was shipped in on and his broker/agent won't respond. Just her smell told me this dog was just running around in poop in her kennel. Reputable BREEDERS and AGENTS respond when asked a question about the dog they sold or shipment documentation. Once again, be extremely careful when importing dogs from other countries.
You must be logged in to reply to posts
---
---
---
---
Contact information
Disclaimer
Privacy Statement
Copyright Information
Terms of Service
Cookie policy
↑ Back to top