by Nakilana on 04 November 2017 - 21:11
Ive emailed him and asked him to explain some more, because what I remember him telling me is that them mom is from Yugoslavian Imported lines and the dad is from Germany Imported lines as well as Champion lines on both sides. Then he told me a lot of other stuff, but I was supper excited and forgot to write it all down like I normal do. Then shortly after my phone was messing up and so I had to get a new one and lost his number :/
And now that I've decided to actually go through and try to show, for fun only though, I'm getting confused and thrown for loops with what I can remember, or think I can remember.

by Sunsilver on 04 November 2017 - 21:11
Kim Marie II's registration number is incorrect. It should be DN28023506

And this is getting into some really bad pet type breeding. The last 2 dogs I looked up don't even have the colours or birthdates listed. This means the breeder couldn't be bothered to record that info when he/she sent the registration in!

Puncho XI is black and silver in colour - no surprise there!
Maybe Leo is actually the great-grandfather of one of these dogs?

Given his birthdate, that is still a possibility.

by Nakilana on 04 November 2017 - 23:11
Oh wow. So he did lie! It doesn't change that I'm still in love with Cash, but it was very wrong of him to say such things and not all it good yet he said he was a well bred dog. I mean to me Cash is a good dog and has a great temperament and personality for me and my siblings.

by Sunsilver on 05 November 2017 - 00:11
Nakilana, the father's side has some darn good dogs in it. Be happy with that.

Before I got my first registered dog, I had 3 GSD's that were rescues, of unknown pedigree. That didn't stop them from being really nice dogs.

I've asked Fantom to see if she can find any connection with Leo, but it's looking pretty doubtful.

by Nakilana on 05 November 2017 - 00:11
Oh I'm happy no matter if he has horrid bloodlines cause he's a dang good dog. I'm not all too worried about the bloodlines as long as he's a good dog.

And thank you!!!!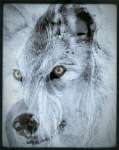 by Fantom76 on 05 November 2017 - 04:11
I found Leo Topolovnicki, and also filled in a lot of the pedigree. He is the dams great grandsire, so really not that influential in the pedigree. Leo is not from Hungary, he is from Serbia.
http://www.pedigreedatabase.com/german_shepherd_dog/dog.html?id=2691874-silvers-dollared-cash

This pedigree is a mixture of everything, and contains a lot of "pet" dogs and also some white dogs.

Just a reminder, I found many wrong registration numbers, because one member was entering only the litter registration number, not the number for the actual dog. So please remember to do that and also to enter AKC in the Breed Book.

by Sunsilver on 05 November 2017 - 06:11
Thank your SO much, Fantom! That's great!


by Nakilana on 05 November 2017 - 16:11
Oh wow. Thank you so much for taking time to do that!!! Just thank you so much!!!!!!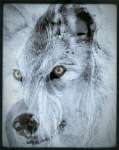 by Fantom76 on 05 November 2017 - 17:11
You are welcome.
by JonRob on 05 November 2017 - 20:11
You might consider showing him in United Kennel Club conformation shows--they like his type of structure.
You must be logged in to reply to posts
---
---
---
---
Contact information
Disclaimer
Privacy Statement
Copyright Information
Terms of Service
Cookie policy
↑ Back to top