by gsd forever on 20 September 2017 - 13:09
how dare you. keep your opinions to yourself. this is why people don't post here. you are hurtful. you don't know me or what i have accomplished as a handicapped person. no response from nyou is needed. i will never ever ever post on this site again because of people like you who think you a perfect........keep your opinions to yourself

by Dawulf on 23 September 2017 - 02:09
What did you honestly want from this post then?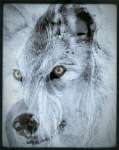 by Fantom76 on 23 September 2017 - 02:09
When you post to the forum, you are asking for peoples opinions. You are not asking for only ones that agree with your own thoughts.
So do not complain when people do not agree with what you think. It is their opinion...... which you asked for..
If you do not want their opinion. Do not post to the forums. Simple as that.
FORUM: a place, meeting, or medium where ideas and views on a particular issue can be exchanged.

by Hundmutter on 23 September 2017 - 06:09
Fantom, Hexe, Dawulf: where's that "Like" button ?
You must be logged in to reply to posts
---
---
---
---
Contact information
Disclaimer
Privacy Statement
Copyright Information
Terms of Service
Cookie policy
↑ Back to top