by Smiley on 20 September 2017 - 15:09
That showline dog is very nice and not the modern norm. Would love to see dogs of that style competing today. They might still be out there but showing as SG or G dogs but almost never VA or V. I find, nowadays, I tend to like the SG and G show dogs the best which is weird.

Yes, there are pretty working line dogs. I own one! :-)
by ValK on 20 September 2017 - 17:09
I wanted to show that not all showline dogs are deformed:
take off the fur and you'll see the dog with quite deformed proportion of body.
what sort of improvement, this dog can deliver for working lines?

by Reliya on 20 September 2017 - 22:09
Same dog, Icon, compared to another showline. Image by Linda Shaw.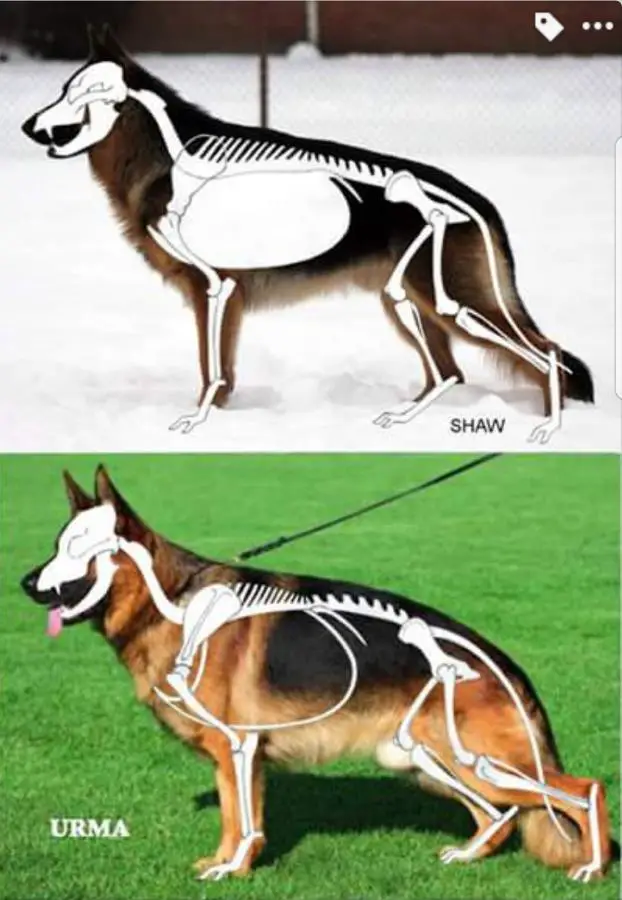 He doesn't look deformed to me.

by Reliya on 20 September 2017 - 22:09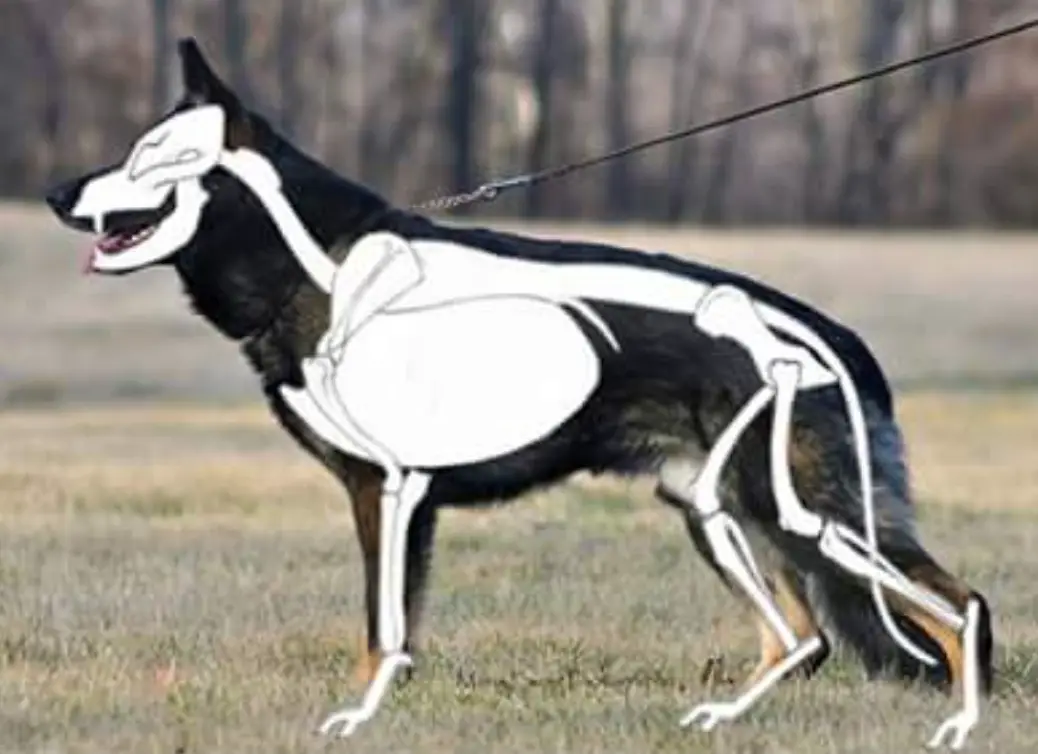 Here's a working line for reference. Also edited by Linda Shaw.
by ValK on 21 September 2017 - 03:09
Reliya, had did i suggested to tear off dog's skin and flesh

body of the dog consist not only skeleton. muscles and tendons not the last in amount of body mass.
this dog not the worst but definitely didn't build for high performance work. compare his front part to his back part.
seems like there are strong chest, neck and shoulders.
now rear - the back overly narrowing toward the tail, flat thighs and rumps does make his rear legs weak. pretty obviously he isn't strong runner and jumper even if his skeleton don't have abnormalities.
picture of female dog below, shows much better proportional and rational body mass redistribution.
mother nature is the best breeder ever known. comparison of result of breeder's experiments (dogs in our case) to their closest wild relatives is the best way to see misachievement.

by Hundmutter on 21 September 2017 - 05:09
I think people frequently see what they want to see.
An AKC ASL like the dog in the top picture is often lacking in 'real' (some might argue extreme, depends on your perspective) muscle tone, because the majority of the strictly Show dogs are not exercised properly / enough / do not 'work' at IPO or any other sport or useful discipline. Same goes for International / 'Germanic' type SL if all they ever do is gait around a ring.
Too many owners on both sides of the Pond are guilty of that lack of conditioning. GSDs ALL need extensive exercise if they are to be truly 'fit for [all-round] purpose' ... but so few actually get it. More of the 'working' i.e. sports and 'protection' people see this and remedy it (although some of them are also far from blameless in that regard !). 'Body mass' has to be built, it does not just happen.

by Baerenfangs Erbe on 21 September 2017 - 11:09
Here is an example of what actual muscle and body mass looks like. What people tend to forget that even with dogs, you need actual fat to build muscle. That being said, he's recently had some muscle loss again since I didn't keep up with the conditioning.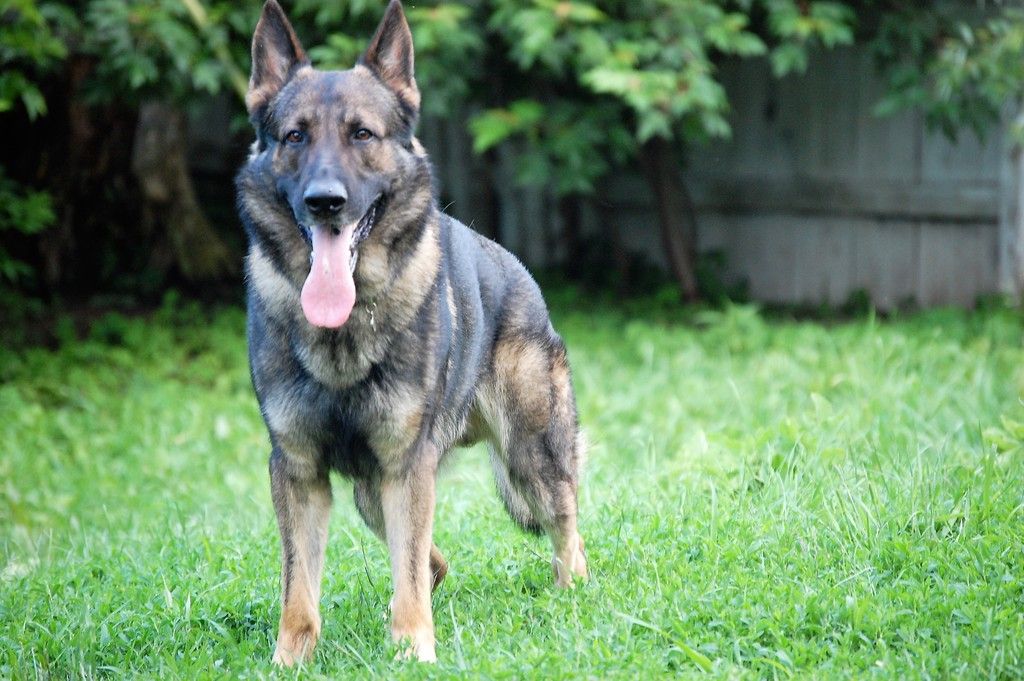 And this is a dog with very little muscle (has good muscle now).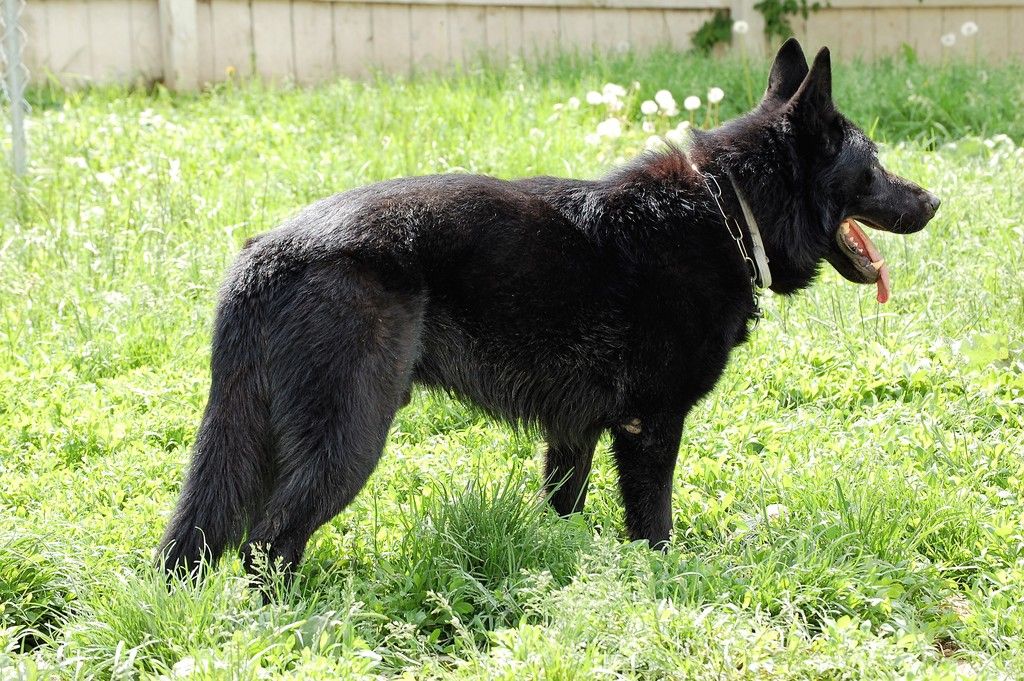 by ValK on 21 September 2017 - 17:09
Hundmutter
in those cases exercise won't help. there need to be base to build muscles on.
the dog above don't have it.
the artificially manipulated over many generations dog's body structure makes changes irreversible.
in the natural environmental, such irrational dogs, would loss competition for surviving and would died out much faster than the dogs with correct build.

by susie on 21 September 2017 - 18:09
ValK, what kind of GSD is "rational" for you? Now I am curious...

Hundmutter, at least in my country the showlines are better trained than the workinglines...
The showlines are several times shown and IPO 3 titled / breed surveyed when the average workingline owner starts to think about the first trial...😎
You can't imagine the "boot camp" the showlines have to go through.

I was part of a lot of AD trials-most workinglines, although way oder than the showlines, do have major problems.

Conformation, lack of training...
by Swarnendu on 21 September 2017 - 19:09
You must be logged in to reply to posts
---
---
---
---
Contact information
Disclaimer
Privacy Statement
Copyright Information
Terms of Service
Cookie policy
↑ Back to top