by Sunsilver on 27 January 2018 - 17:01
I didn't even pay him for that. ;) Thanks Cliff! I hope I get to hang out with you again soon!
ROFTLOL!

by ValK on 27 January 2018 - 19:01
susie, i never have been involved in breeding. thus to be honest, can't explain motivation of DDR breeders for "floor crossing".
what i can tell you from view of first hand experience is that for very long time we were isolated from rest of the world and fall of communist regimes across Eastern block was the time of challenges, excitement and plenty of novelties for all.
i think number 99.9% is quite exaggerated but most likely you're right in regard of "ribbons, fame, and money". some breeders simply switched to commercial model of breeding and perhaps some even succeded in that. but at what price?

Christine, if breeder can do for multi aspects test video, that just will add huge bold +
if not, any video, showing dog in some sort of actions, well... still better than nothing at all.
for potential buyers with specific requirements and knowledge about the dogs, dog itself will tell more, than thousand words of description from someone.


b.t.w. i didn't accused Christine in anything. didn't expressed doubt about her qualification as a breeder. didn't discussed her personality at all. so why conversation went from "100%DDR" dogs to defense of her reputation and friendly patting on the shoulders?
is that purpose of this board to show selective solidarity?

by Sunsilver on 28 January 2018 - 00:01
Valk, if you say that, you haven't been around this board long enough.

Any sort of solidarity on this board is very rare!

But I would trust what Gustav (Cliff) says.

There are very, very few people out there with his depth of experience and knowledge.

by susie on 28 January 2018 - 01:01
In my country the "sale" of GSDs is not based on videos, but on life performance, be it on the field, or be it in the ring, on a National event, or in the local club...
There is no need to "videotape" - people know what's going on, and nobody would buy a dog based on a video 😎
by ValK on 28 January 2018 - 20:01
Sunsilver
sure, that's your right to choose to whom you trust or not, albeit i didn't get why you decided to express it in this topic.
but even for short time of being here i'd noticed quite often useful topics does turns into ill fight between personalities or fraternal groups, whose purpose is to serves own agenda and objectives.
that's sad, because with quantity of visitors this board has good potential to provide knowledge about different aspects and to shape people's perception about GSD breed.

susie
that's nice if you can afford to travel and happy with someone's pick for you.
for some people this can be beyond the reach or inacceptable.
present technologies and internet makes life easier and in fact abolished necesity to travel for thousands miles (USA and Canada have vast landmass) to take the look at dog and be disappointed. so for what reason one need to dismiss such advantage?
can't speak for others but i'm ok. with video demonstration. after all the dogs isn't skilled actors to pose for camera with intention to create false impressions.

by susie on 28 January 2018 - 22:01
I absolutely do understand your problems, I just tried to explain the differences between the countries.
For me and others working dogs have to do with working, not only the own dog some where in the backyard, but with working together, training, handling, hanging around. After a while you get a good feeling for dogs you like or not.
Nobody "picks" a dog for me - I either get what I want or I quit. No deposits, no "next litter", no thousands of Dollars ... it's totally different.

We do see the parents working, most often we know several ancestors, and siblings. No need for videos...

We mostly buy "locally" - just because we want to know the dogs involved.

The United States are strange; a lot of people want to own "real" dogs, but almost nobody wants to really work later on. There are a few very successful working dog Hot Spots in the States, but people prefer to watch a fancy video and buy a dog they know nothing about- maybe a dog whose great grand ancestors were famous, but the sire and dam actually are coach potatoes - no problem, but nobody should complain later on.




by Gustav on 29 January 2018 - 00:01
What is successful working dog hotspots? IPO?, SDA, PSA, APPDA?....I'm just curious?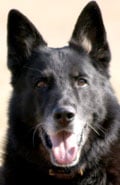 by BlackthornGSD on 29 January 2018 - 02:01

by susie on 29 January 2018 - 18:01
Gustav, as you know I am interested in IPO 😎 and the US team / groups of people training together is very good.
But I guess the name of the " sport" doesn't matter, the quality of dogs does.
by ValK on 30 January 2018 - 01:01
susie
when i was in search for my last dog, here locally, driving around did cost me in fuel as much (if no more), as i paid for finally found suitable pup :)
not counting the time, was wasted for nothing.
i guess that could be avoided, if there were option to see the parents before one even make decision to contact breeder.
You must be logged in to reply to posts
---
---
---
---
Contact information
Disclaimer
Privacy Statement
Copyright Information
Terms of Service
Cookie policy
↑ Back to top