by susie on 17 July 2017 - 20:07
Forgot to mention: Even in case you count those few who are able to sell well bred dogs without posting on this board just because they prooved themselves, you are 39 000s + far away from the officially counted 40 000 ( that´s 8000 breedings/year - and again, that´s only the "registerd" puppies, far away from the total amount ).

The people on this board need to think in total numbers, not in exceptions, be it about breeding, be it about working, be it about conformation - sorry.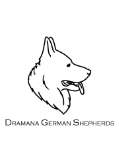 by dramana on 24 July 2017 - 15:07
This is an interesting post, and the quote Susie "I am talking to people importing GSDs just because they think they always get "better dogs" from Europe than from the local breeder, be it for breeding or be it for competing."

This made me think what is the percentage split on this site, I am from the UK and I see lots of posts from Europe and over the pond the states. Would I be right that most of the "Active" contributors are from USA. Unfortunately there's no quick way to determine where a fellow breeder is from by just looking at the username.

Now this maybe off topic but I thought I would continue with asking about the proposals from the SV, whom I believe are the governing body for the GSD breed. I don't intend to offend or cause issue with that statement and I am sure there are better placed people who know far more about the breed than I.

I am returning to the breed after many years away, due to work commitments and family so in essence starting out again in truth, I for one like what the SV club are proposing with their breeding strategy its a pity the Kennel Club don't adopt a similar stance to answer those who think the European Germanic style is out of control, Whilst I appreciate its all a matter of opinion but it must be good fro the breed that "working" and "show" lines can combine to provide a well rounded solid character GSD. I for one don't get how there's two distinct camps for this magnificent breed and we do what we think is right for the breed.

Please don't shoot me if my stance causes offence but it seems its not changed whilst I have been away....

by Hundmutter on 24 July 2017 - 16:07
@Dramana: yes, most of the posters most of the time on PDB are in the US. There used to be a bigger interest from the UK about a dozen years ago but people got fed up with the rows and sniping I think (although they were mainly to blame among themselves, I understand !). There are a few of us, still. Plus at least one German 'regular' (Susie) - she understands the Americans, having lived among them) ;-) ...; also a handful of Belgians, and some Antipodean interest - when those individuals are not on Bans.

As I frequently point out in my posts, there is not such a wide gap here in the UK between S/L and W/L dogs, or people/kennels, as exists currently in America. But generally, I agree with your sentiments. But nothing much changes on here ! How long have you been gone ?

Welcome back, anyway.
Linda.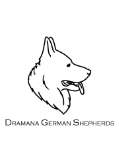 by dramana on 24 July 2017 - 19:07
Hi Linda

Thank you for the prompt response

The last time I was in the ring with a Shepherd would be 1990 so 27 years away in my day it was dogs like Rosehirst Chris Exel Bon Batu to name a couple my good Friends Bob & Jean had "Steady Eddie" Chanask Edison I've made contact again with some whom are still in the breed here in the UK as you will see on my profile I have a youngster I'm bringing on and I will be keeping him irrespective of his success or not in the ring
I am a little shocked that the LC shepherd now has classes, that said I am also shocked in the low count in classes at shows too so maybe it's not surprising that the SV maybe accepting the LC and judging them
I wish the breed had a resurgence as it used to be in the top 5 breeds in the UK now I'm not sure where we sit due to the new accessory dogs and hypoallergenic cross breeds which do have their place as a dog lover I wouldn't dismiss them but my favourite breed is the noble & aloof GSD I think we are here to stay though due to trends with such cross breeds.

I think there's now a small number of breeders in West Yorkshire and when I was last in the breed there must have been at least 30 quality breeders in the county and many more in the surrounding counties when I was active

Kevin

by Hundmutter on 24 July 2017 - 19:07
Kevin - have sent you a PM, pls check your Inbox.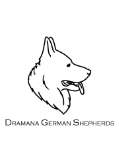 by dramana on 24 July 2017 - 19:07
Thanks Linda

I've replied

Ooh the nostalgia lol

Kevin
You must be logged in to reply to posts
---
---
---
---
Contact information
Disclaimer
Privacy Statement
Copyright Information
Terms of Service
Cookie policy
↑ Back to top